The wine guide to 5 Michelin star restaurants in Zürich 2023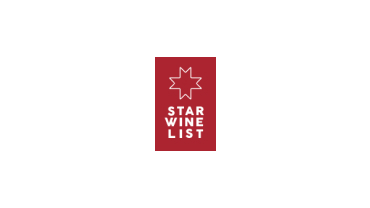 Zürich has its share of great fine dining restaurants with amazing wine lists. Check out this guide to our favourite Michelin restaurants with great wine in the city.
Phone: +41 44 456 62 59

Address: Kurhausstrasse 65, Zürich

By the Glass List of the Year Switzerland 2021

An elegant style and lots of finesse in the visual appearance are two of the main traits of the cuisine of Heiko Nieder, awarded with two Michelin stars and 19 points by Gault Millau. A very fair offer for lunch, with Nieder's amuse-bouche menu in five courses, presents a journey through the different dishes available in the evening in small portions. The tasting menus with six or ten courses in the evening always compose some classic elements combined with a more modern style that you can also enjoy in a vegetarian version.

Phone: +41 44 220 50 22

Address: Talstrasse 1, Zürich

Located close to the lake, the restaurant Pavillon at the Baur au Lac has probably one of the most prestigious locations in Zurich. Laurent Eperon, who now has a more than 20-year long career at the Baur au Lac, presents a very French cuisine on a two Michelin star level to his guests. Classic dishes with a focus on what is most important: great taste. The restaurant with its cupola reminds you of a chic version of a Parisian bistro.

Phone: +41 44 266 10 10

Address: Marktgasse 17, Zürich

Andreas Caminada is probably one of the most well-known chefs of the last decade. With his project IGNIV, meaning "nest", he has already established four flourishing restaurants, where the last one opened in Bangkok in 2020. Daniel Zeindlhofer and Ines Triebenbacher are the faces of the sharing-concept restaurant in Zurich. Daniel, who became a sous-chef at the legendary Schloss Schauenstein in Fürstenau in 2009, and Ines, who has been working at the Vista in Sagogn, are creating a classy and homely atmosphere that invites the guest to enjoy a creative and inspiring cuisine.

Phone: +41 044 224 25 26

Address: Rennweg 7, Zürich

At Widder Restaurant, the dream team of Stefan Heilemann and Stefano Petta take their guests on a journey with incredibly tasty food that always obtain a smart twist towards Asian aromas. They combine it with a wine list that has a good balance between the big names and some smaller producers. Even though the restaurant has been awarded two Michelin stars and 18 Gault Millau points, the atmosphere is always warm and welcoming rather than stiff. Make sure you have a look at the Pinot Noirs from Switzerland on this wine list when you have the time to dine at Widder.

Phone: +41 44 462 01 01

Address: Hopfenstrasse 2, Zürich

Grand Prix Switzerland, presented by Austrian Wine 2021

The restaurant, where Fabian Spiquel has been awarded one Michelin star and 14 Gault Millau points quite fast after the opening, presents a creative cuisine with surprising combinations. With a light interior in a style that reminds you of a boathouse, the guests can enjoy a modestly priced three or four-course lunch menu and up to six courses for dinner. Some entertaining details, such as a Bloody Mary that is brought to the table in its different components and is mixed upon one's taste, apply a further memorable touch to the restaurant experience.