Meet Rasmus Lunkov Marquart, Copenhagen ambassador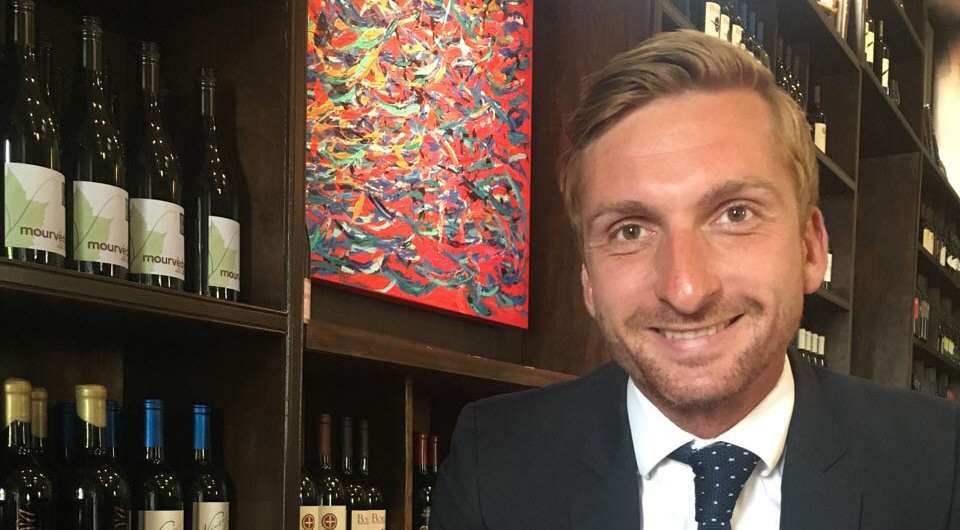 After the launches this year of Toronto, Oslo and London - Copenhagen is of course one of the most wanted cities to be featured on Star Wine List. In December, we plan to have our Copenhagen guide ready for you, and sommelier Rasmus Lunkov Marquart will be your ambassador.
Rasmus Lunkov Marquart was a finalist in the last Nordic Sommelier Championship and has worked at a number of restaurants in the Danish capital.
Welcome onboard, Rasmus, please tell us, who are you and what is your background in wine?
"Thanks! My father has always been a wine enthusiast, which meant I visited some of the most well-known Bordeaux wineries before I even thought about drinking wine, and drove from Alsace to Copenhagen sitting and laying on wine boxes. At the age of 24 I realised how amazing wine is and everything that involves wines and got into the trade. I am currently carrying the Advanced pin from the Court of Master Sommeliers and I'm preparing for my Master Sommelier exam."
How would you describe the Copenhagen wine scene nowadays?
"The wine scene of Copenhagen is always on top. With more than 1000 different wine importers, the sommeliers have such a big ground to play on. As a sommelier in Copenhagen you can pretty much find any wines you want and list them. It gives the market a big diversity of wines and wine lists. I see Copenhagen as being one of the places where wine trends are either started or part of the early stages of the trends."
What are you looking forward to as our Copenhagen ambassador?
"I am very much looking forward to share this wonderful city and give the sommeliers an option to be a bit more in the focus. Every time I write or talk about the wines in Copenhagen, it gives me a hunger for exploring them again and finding even more of the small hidden treasures. Copenhagen as a city is growing all the time and the number of places grow as well, which makes Copenhagen a very exciting and vibrant city."
Our Copenhagen guide will go live in December. To be the first to know when it's live, sign up to our newsletter on the front page.
Published 08-November-2018
News
Premium: Search more than 2000 wine lists in 35+ countries. Download an unlimited number of wine lists.