13 top wine bars and wine restaurants in Shanghai 2022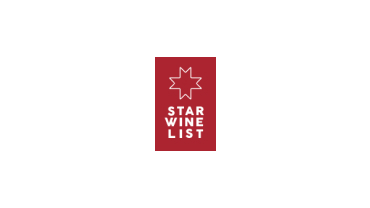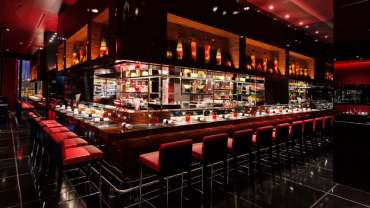 Visiting Shanghai or lived here for a long time? Need some advice on where to go when you are thirsty for some great wine? Check out this guide – created by our Shanghai ambassador Christian Zhang – to the best wine spots in town!
Phone: +86 21 5858 6689

Address: No.1222 Changle Road 长乐路1222号104(近乌鲁木齐路/华山路)

Anteroom is not only a small drinking place​ but also a meeting point for wine enthusiasts who are into independent wineries, organic and natural wine, with a focus on terroir. Here, you can order snacks, tapas, pizza and pasta, sitting among the shelves piled up with wine bottles.

Phone: +86 21 5368 9999

Address: 199 Nanjing Road East, Huangpu, Shanghai

​By Black Sheep Restaurants, this nightclub-style place, quite similar to Hakkassan in London, delivers creative fusion Canton-cuisine, with dim lights and the disco music playing in the background. The menu is designed for sharing and celebrates roasted meats and fresh seafood. This is the place to go if you want to enjoy some authentic Cantonese food paired with great wine.

Phone: +86 131 6646 2642

Address: No 62 Xinhua Road, Changning Distrcit 新华路62号(永辉生活旁)

When you walk on the tree-lined Xinhua Road and come across this red and black coloured cafe with a counter full of croissants, Chausson aux Pommes and Tarte​ aux framboise, I suggest you stop for a break. And this is not just a small cafe and a bakery; as the name suggests, it is also both a grocery store and a wine cellar. When the sun goes down, Epicerie Caviste 62 transforms into a wine bar. Go inside, and on the left-hand side you'll find a small bar, and to the right, there's a wall of wine refrigerators. The food choices are not many, but all are traditional French dishes: the half-c...

Phone: +86 134 8256 9969

Address: No.376 Wukang Road 武康路376号(近湖南路)

Franck Bistrot is located at Wukang Road in the French concession of Shanghai. This French street-style bistro is well known for many food lovers, and its Tartare de bœuf is by many considered the best in town. At the same time, it is a treasured place for many wine lovers. If you walk further into the bistro, you will certainly be surprised by a cave that reminds you of an old cave at a domain​ in Burgundy. If possible, I recommend you take a seat outside in the courtyard.

Phone: +86 021 2203 8889

Address: 1218 Yan'an Middle Road, Jing'an District

​Located on the fourth floor of the Shangri La Hotel, which is just in the centre of the city, you'll find this western-style restaurant with a nice view and an open kitchen. The signature dish is the steak, and the selection of wines is among the best in all of Shanghai. There's often a live band playing jazz music during the dinner, which gives quite an exotic feel to it.

Phone: +86 021 6071 8888

Address: Bund 18 3/F Zhongshan East (E1), Shanghai

​One of the most famous and iconic names in the world of gastronomy. The version in Shanghai is located at Bund 18, where you can enjoy an amazing view along with your dinner. This restaurant has had two Michelin stars for more than four years ago, and the quality is surely consistent.

Phone: +86 21 5466 9928

Address: No.480 West Jianguo Road 建国西路480号

​A French fine dining restaurant on the second floor of Capella Hotel. The building is nestled in the last remaining cluster of Shikumen stone townhouses, reminding people of the golden era of Shanghai during the 1930s. This is the first restaurant in mainland China of renowned Michelin starred chef Pierre Gagnaire, who focuses on quality, local ingredients and the reinterpretation of traditional French cooking. Le Comptoir's interiors are based on Parisian salons and inspired by the old-world glamour of Shanghai. The team of sommeliers will provide you with excellent service, and the seats...

Phone: +86 185 1619 7531

Address: Shanghai Tower 68/F 501 Yincheng Middle Road,Pudong 银城中路501号上海中心大厦68号

​A Burgundy Michelin restaurant branch, located in the highest building in China (Shanghai Center, a must-visit place!), now a Michelin one-star in Shanghai with a great view over Shanghai from the 68th floor. The set menu for lunch is highly recommended.

Phone: +86 138 0184 8686

Address: 民耀路423弄10号-4临, Pudong, Shanghai

​A hidden place around the corner from Wanghangdu Road, located in an old Soviet-style house. The name comes from a wine made by the famous Barolo producer Giacomo Borgogno. This is a small, cosy and comfortable place to have a glass of natural wine, and on the second floor, you'll find a terrace where you sit as comfortable as being at home.

Phone: +86 021 6381 1858

Address: No.388 Shanhaiguan Road,One Museum Place,L4-03 山海观路388号博华广场4层L4-03

​A modern bistro created by the chef Jonas Noël, close to the Shanghai Natural History Museum. Oxalis moved to the centre of Shanghai and reopened here in 2019. The decorations and colours are exciting, and Oxalis is open for both lunch and dinner, specialising in Nordic-French fusion cuisine. I recommend the set lunch menu, which is of good value. Also, don't miss the huge terrace with a view of Shanghai city. Imagine sitting there on a sofa, with a glass of Champagne in your hand...

Phone: +86 21 6090 7075

Address: 376 Wukang Road, Xuhui District

​Pudao, meaning Wine Road in Mandarin, is a hidden place in the Wukang Road, within the area of the former French Concession. This combination of wine shop and wine bar was opened by wine distributor Summergate, and after being renovated in 2019 now has developed the wine selections to around 800 different bottles. Don't miss the terrace, where you can hang out and have a great time with your friends.

Phone: +86 136 3659 5172

Address: CN : 邮政编码322号, Anfu Road, Xuhui District, Shanghai

​RAC is a very cosy French-style café located in the French concession of Shanghai, specialising in crêpes and galettes from morning to late afternoon. There's always a lot of people here, so you can never get a seat easily. At night, it turns into a fancy natural wine bistro with a wall of wine refrigerators where you can choose the bottle you want. An even better way is to ask the staff to recommend a wine that will fit your palate. I like the long wooden table and the semi-open space. Sitting in the relaxed and natural ambience in the night makes me feel relaxed. Just share a bottle with y...

Phone: +86 21 5298 6130

Address: No.769-1 Yuyuan Road 愚园路769-1号

​This might be the hottest wine bar in town, and of course, it is a must-visit. Launched by two sommeliers (Jasper Sun and Sol Yang) who want to create an innovative place to let the culture of wine spread across the country.