7 great wine bars and wine restaurants in Alsace 2022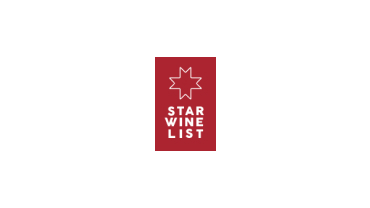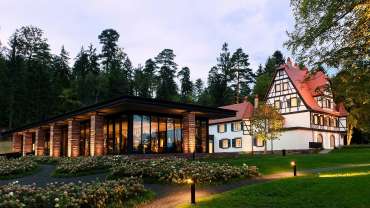 Alsace is a region where gastronomy, eating and drinking out is a big thing. Here are some of the best wine bars and wine restaurants in the region, selected by our ambassador Caroline Furstoss.
Phone: +33 3 89 27 48 04

Address: 4 Rue du Logelbach, Wintzenheim

​A landmark next to Colmar, in a small village that all the Alsacian wine lovers know. This family business includes a small pub where you can eat some specials, but if you want to eat at the restaurant, you'd better book in advance. The service is very attentive and traditional, just as the menu (the Chef is one of the best Choucroute specialists in the area). I always bring friends who are not from the region here, because I know we will be welcomed like home – we call it "Heimlisch"!

Phone: +33 9 87 40 47 08

Address: 3 Rue Schongauer, Colmar

With its 180 wines by the glass, this place is a must in Colmar! The young team prepares delicious tapas dishes in this relaxed and friendly spot in the historic city centre. You will meet both local people and tourists in this tiny place, and it's also possible to privatise​ the venue for special events.

Phone: +33 3 89 41 14 50

Address: 11 Rue Wickram, Colmar

Talented chef and wine lover Nicolas Groell opened the restaurant in 2010 with his wife Noémie right in the center of Colmar. The cuisine is of the season and a special mention for the sauces! The place has a warm ambiance and the chef likes to leave the kitchen to talk to the winemakers and wine lovers in the dining room.

Phone: +33 3 89 78 81 23

Address: 2 Place de l'Ancien Hôpital, Ribeauvillé

Open from May to December, Le Goupil is the winemaker's landmark, in the heart of lovely little medieval village Ribeauvillé. There are only 30 to 40 seats, including the tiny terrace, and there are always good vibes in here! Grab some tapas, hot sandwiches, cheese and sausages to share, and enjoy efficient, passionate and welcoming service.​

Phone: +33 3 88 35 62 87

Address: 34 Rue de Zurich, Strasbourg

This is actually an old chapel, changed into wine pub in the 16th century. In spring 2019, it was turned into a trendy wine bar in the Alsatian capital. The cosy interior and its large and sunny terrace on place de Zurich make it a very attractive spot to hang out (don't miss the Thursday morning markets just in front of the door!). The menu offers tasty food with a homy feel, with nice daily specials, and with great care for wine and food pairings. All in all, this is a nice spot half-way between the student's district and the touristic city centre​​.

Phone: +33 3 89 49 09 09

Address: 5 Rue de la 1E Armée, Riquewihr

When you live in Alsace, Riquewihr is not really the place you go, because it's always crowded with tourists. The only reason I like to visit this typical village is to go dining at La Table du Gourmet. Here, the Brendel family has built one of the top spots for gastronomes. When entering this tiny house, you can instantly observe the poetic sense of this house; also on the plates, as they grow most of the fruits and vegetables they use in their garden, located next to the grand cru vineyard Schoenenbourg! You really have to experience 'L'accord Parfait', the seasonal menu, perfectly matched...

Phone: +33 3 88 71 98 98

Address: 18 Rue Bellevue, Wingen-sur-Moder

The peace is guaranteed as you get to the small village of Wingen-sur-Moder, west of Strasbourg. The elements are gathered to make this a special surrounding for visitors. The owners have revived one of the last crystal houses, Lalique, and what better than a hotel-restaurant haut de gamme to show off the unique gems? The cuisine is precise and inventive. The cellar downstairs merits a special mention, and sometimes there are tastings there.