Quinsou
Restaurant
6th arr, Paris, France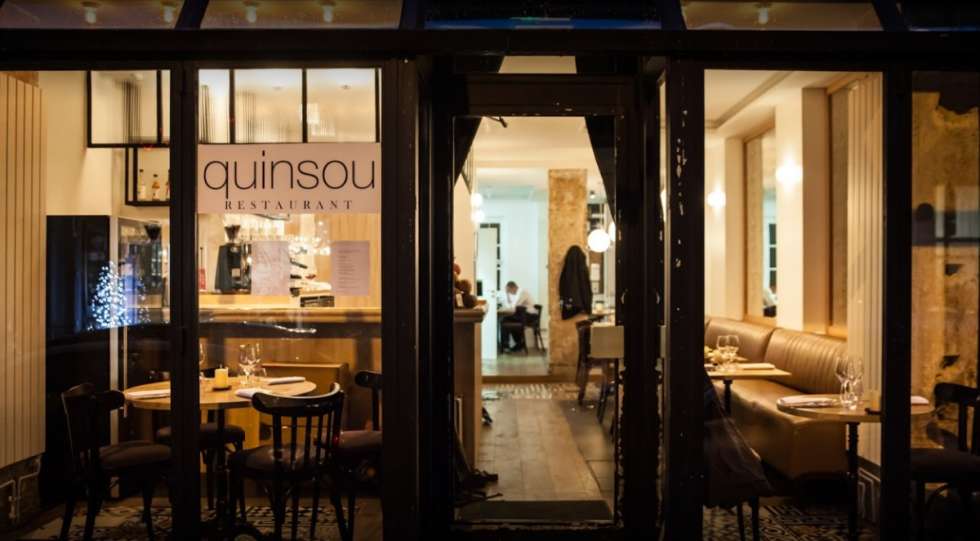 Quinsou Wine List
About Quinsou
In the middle of St Germain, Quinsou has become a reference. In the cuisine, reputation is such that nothing more needs to be said. Under Chef Antonin Bonnet, you will discover a cuisine that marries many senses. (And when you are in the neighbourhood, make sure to visit the Boucherie Grégoire a few steps away).
Talking about wine, Thomas Millet is in charge of the program.
Here, you will find one of the finest wine lists in the capital. The great classics and the talents of tomorrow mingle with a line of conduct centered on natural wines.
You will benefit from a selection of wines that will allow you to travel between the most beautiful French regions such as the Loire, Burgundy and the Rhône as well as around the world, marveling at wines produced on the gentle slopes of Veneto or in the most preserved terroirs of Austria.
Quinsou awards