34 great wine bars and wine restaurants in Seoul 2023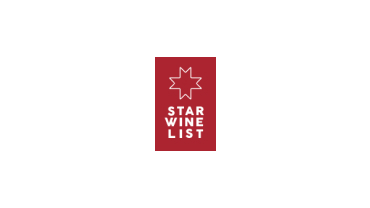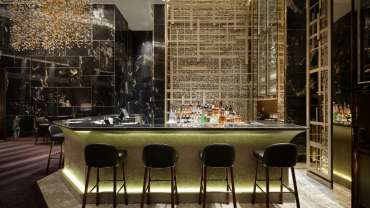 Natural wine may be the big thing in Seoul, but in this great wine city, you'll be sure to find all types of wine. Check out this guide to the best wine bars and wine restaurants in the South Korean capital, selected by Star Wine List's ambassadors Ida Kymmer and Donghun Kim.
Phone: +82 1020322982

Address: Hannamdaero 20 gil 61-17 2F

Bar Big Lights is a natural wine bar and Neo-french bistro in Hannam-dong, Seoul. When it opened in 2017, it was the first natural wine bar in Seoul, and quickly became the hub for natural wine lovers. Back then, it was a 6-table and invitation-only bistro bar, located in a back alley in Itaewon. The feeling of being the trusted natural wine bar is still lingering. The bistro menu is a real treat. The Neo-french dishes are changing depending on the seasonal availability of ingredients, and it is difficult not to order all the dishes from the menu. In the summer, Bar Big Light organises Saturd...

Phone: +82 2-3213-1281

Address: 300 롯데월드타워, Olympic-ro, Songpa-gu

Bar 81 in Jamsil is the highest Champagne bar in the world. The bar is located on the 81st floor in the Signiel Hotel in Lotte World Tower, a 123-floor and 555.7-meter high skyscraper, currently the tallest building in Korea and the fifth tallest in the world. In 2019, Bar 81 was listed as one of the best hotel sky bars in the world by Forbes. You obviously come here for the view, which is truly stunning: all the neighbourhoods, the river, the mountains. Watching the sunset and then all the city lights from here is spectacular. Alongside with the Champagne, Bar 81 also serves​ a Parisian men...

Phone: +82 2 3789 0876

Address: 194 Namchang-dong, Jung-gu

Piknic is a lifestyle concept located in an old neighbourhood in Seoul, on the Northern slope of Namsan Mountain, not far from Hyehyeon Station and Namdemun Market. The lifestyle concept is hosting Bar Piknic that is a coffee shop during the day, and natural wine bar at night, and also a gallery, the restaurant Zero Complex and an art shop. Shortly after Bar Piknic opened in 2018, it became the driver in transforming Seoul's wine scene from very conventional to obsessive natural, which has ​a lot to do with the French sommelier Clement Thomassin's work of selecting and presenting wines both...

Phone: +82 2 547-5867

Address: 4층, 로이빌딩, 640-13 Sinsa-dong, Gangnam-gu

Clos de Yong is a wine bar in Sinsadong in Seoul. The owner, Yonghee Kim, is from the first generation of Korean sommeliers, and he has won several competitions. Yonghee is particularly known for how well he handles the wine, and he is also an expert in Burgundy and Champagne. Seating is only available at the bar, and the place is usually quiet, which makes it easy to have a conversation with Yonghee. With a few decades of experience, you can learn about how the industry has developed in Seoul from him. Clos de Yong serves no food, but guests are allowed to order in.

Phone: +82 2-542-8003

Address: 43 Seolleung-ro 162-gil, Cheongdam-dong, Gangnam-gu

Casa del Vino in Chungdam is the longest-running wine bar in Seoul. It is a hotspot for Burgundy lovers and high-class business people. A lot of business happens here over a bottle of wine. It can seem intimidating, but this is actually a place where people are having fun. Have a seat at the square-shaped​ bar, order some wine and see where the night takes you.

Phone: +82 10 3347 1571

Address: 33 Seolleung-ro 152-gil, Cheongdam-dong, Gangnam-gu

​Cucciolo Terraza is a natural wine bar in Apgujeong in Seoul, with a hidden courtyard terrace. The wines are accompanied by great Italian dishes - everything from pasta to bread made in house. The Korean leak pasta is especially good. Cucciono Terrazza has no Instagram or website, but since the owner Juwoon Julian Kim has had many earlier successes with Volpino, Cucciolo and Maremma, the place quickly became fully booked when it opened in 2017. The secret behind it all is a research and development team that constantly works creatively with new menus and concepts. The beautiful weather in S...

Phone: +82 10-2758-0094

Address: 87-7 Yangjae-dong, Seocho-gu

Dogokokk is a small natural wine bar in Dogokdong, next to Yangjae creek. The bar opened in 2019 and is small and cosy, with only five tables and simple interiors. The owner, Dongwoo Choi, is friendly and super passionate about his wines. His English is good too, so you can easily nerd away about natural wines if it isn't a busy night. Dongwhoo makes everything by himself: serves the wines and cooks the food. Since it is a wine bar, ordering a bottle is a must. The dishes are made for sharing: pasta​, cheeses, and salads.

Phone: +82 70-4231-1022

Address: 33 Dogok-ro 23-gil, Yeoksam-dong, Gangnam-gu

Evett is a one Michelin starred restaurant in Yeoksamdong in Seoul. The restaurant is run by the chef/owner Joseph Lidgerwood, who is originally from Australia. Joseph has worked in restaurants such as The French Laundry in Napa and Tom Aikens in London. At Evett, he is presenting seasonal Korean ingredients in a contemporary and intriguing way, using cooking techniques from all over the world. The menu is paired with wine as well as Korean beverages. Located on a quiet residential street, it has a simple and elegant interior. The weekend lunch course starts from KRW 75,000, and the dinner co...

Phone: +82 2 3447 8005

Address: 65 Naruteo-ro, Seocho-gu

Found Local is a natural wine bar and Korean fusion-bistro located in Chanwondong in Seoul. It is one of those places where atmosphere is everything; every light, every detail is well chosen. The first time I went there I remember studying the beautiful chopsticks for a long time, being amazed not only by how well the seasonal Korean ingredients where tasting, but also how they were presented on Korean ceramics. In the dining space, there are a few tables shattered out, and a large central table, perfect for after-work drinking sessions (typical in Korean work culture). But the place to sit...

Phone: +82 70-4300-4312

Address: 630-37 Jayang-dong, Gwangjin-gu

Gorae is a natural wine bar in Jayang-dong in Seoul with a very particular concept: You pay a basic price for everything from wine to chopsticks and dishes, and then for the time you spend in the place. You can bring your own wine and food, and the starting price for a bottle is low compared to other places in Seoul. Gorae opened in 2019 and is the most progressive initiative in the wine scene in Seoul right now. It has been controversial within the industry, but it is very popular, especially among younger people and women. The interior is simple, with barely any decoration.

Address: 1094 Geumhodong 4(sa)-ga, Seongdong-gu

Geunnam Vin is a natural wine bar and seasonal Hansik (traditional Korean food) restaurant next to the Geumnam market in Seoul. The vibe is casual, echoing a French wine bar and bistro from the owner Mikyung Jo's time in Paris, where she used to run a similar wine bar. The food menu is short and changes daily, serving Korean dishes such as seafood, pancakes, ribs and soups. This is a great place to go for experiencing Korean food in a new way. Off and on there are pop-ups: Guest chefs, Izakaya evenings and craft installations.

Phone: +82 2-794-0526

Address: 1층, 6 Hangang-daero 40ga-gil, Yongsan-gu

Hiếutử in Shinyongsan is a Vietnamese bistro with a great natural wine list. Shinyongsan has become a growingly popular neighbourhood in recent years, and Hiếutử makes it a very interesting stop for dinner. Since Vietnam has become a major destination for Korean travellers, and the Vietnamese food scene been growing in Seoul, people know how the food should taste like, and come to Hiếutử to eat the dishes made with fresh vegetables. Hiếutử also has a bottle shop, which is something new in Seoul for a restaurant.

Phone: +82 2 744-3979

Address: Kwonnong-dong 141-5 Seosun ra gil153, 종로구

Ida is a natural wine bar and Korean fusion restaurant located just by Changgyeonggung Palace in Seoul. The location close to several major attractions in Seoul such as Gyeongbukgung palace, Bucheon village, Insadong and Dongdaemun makes it the perfect spot to bring someone who is visiting Seoul for the first time. Do all the sightseeing in the afternoon and end the day here. The owner-chef Hyung Woo Jung focuses on Korean fusion dishes using indigenous ingredients and a natural wine list that is mixed with traditional Korean alcohols. The seating is spacious and well separated, inviting to...

Address: 22 Nuha-dong, Jongno-gu, Seoul,

Inwansan Daechungpark is located in Seocheon, just west of Gyeongbukgung Palace, the must-see royal palace in Seoul. Being a coffee shop and bar at the same time, with seating options on several floors looking out over the beautiful hanok (traditional Korean houses) rooftops makes it a perfect place to linger, rest your feet, get some work done, moving from day to evening. Daechungpark offers natural wines and port wine alongside with makkoelli (Korean rice wine), whiskey and high-quality coffee. The interior feels thoughtful, reflecting the area where it's located​. At night, you can see...

Phone: +82 2-517-4654

Address: 11 Seolleung-ro 158-gil, Cheongdam-dong, Gangnam-gu

Jungsik is a two-starred Michelin restaurant in Chungdam in Seoul. Chef Yim Jungsik has, in many ways, introduced Korean cuisine to the world through his restaurants. The first one opened in Seoul in 2009 and the second in Tribeca in New York in 2011. The cuisine draws inspiration from dishes that Koreans know well, such as gimbap, bibimbap and pork wrapped in cabbage – and turns them into something new and at the same time true to its source. The menu is divided into appetiser, land, sea, rice and sweet, and the presentation is using modern techniques such as spherification and foams, and cu...

Phone: +82 2-6713-6730

Address: KR 서울특별시 강남구 논현동 60-8 청담에이든호텔 르 캬바레 도산 18층

Le Cabaret Dosan is a rooftop Champagne bar close to Dosan Park in Seoul. The bar is located on the top floor of the hotel Aiden by Western. When the weather is nice, the whole ceiling opens up like a cabriolet. The bar is a playground for Seoul's powerful people in their 40s and 50s. The Champagne-focused wine list is paired with French dishes. Seven courses are available and the menu changes according to availability and season. Le Cabaret Dosan is owned by Urban Delight that also owns Bar 81.

Phone: +82 2-511-7766

Address: 54 Nonhyeon-ro 153-gil, Gangnam-gu

L'acidite is a natural wine bar at Garusogil in Seoul. As you can tell from the name, L'acidite is the haven for acidity lovers, and all wines are chosen for their well-balanced acidity. Although the bar concentrates on natural wines only, Minho Shin, the owner, has a broad knowledge of conventional wines that help to guide people to start drinking natural wine. Something that you absolutely have to try when visiting Seoul is Korean fried chicken, and L'acidity's version is a killer, and the pairings with the natural wines elevate the dish to a completely new level.

Phone: +82 2-6925-5522

Address: 5층, 24 Eonju-ro 164-gil, Gangnam-gu

L'impression is an innovative two Michelin star restaurant in Apgujeong in Seoul. The chef, Seo Hyeon-min, worked as a sous-chef at Eleven Madison Park in New York City before coming back to Seoul. At L'impression, he uses Korean ingredients combined with innovative American cuisine techniques resulting in something that is not Korean, but somehow also Korean at the same time. The tasting menu focuses on ageing and fermentation combined with great wine pairings by the French sommelier Yanis Feral (who has worked at Charles Barrier in France, Il Punto in England and Claude's in Australian bef...

Phone: +82 2-595-3997

Address: 50 Donggwang-ro 39-gil, Seocho-gu

La Morra in Sorae Maul in Seoul is an Italian restaurant run by two chef and sommelier brothers. The interior is elegant and simple, the food is tasty, with great wine pairings by the sommelier Inho Ahn. Inho is a really classy sommelier; very experienced and gentle. Be sure you try the pasta here; it's our favourite in Seoul!

Address: 2,3F 119-8 Cheoung dam, Gang nam, Seoul

​Les Clefs de Crystal is a wine bar in Chungdam, run by the importing group Crystal. All employees are sommeliers, making it a very professional bar; they take great care of the details such as glasses, and pride themselves to be serving "wine connoisseurs". The bar used to be membership-only but then opened up for public and became more casual, keeping a lounge section for its members. People come to Les Clefs de Crystal especially for the side dishes such as sashimi and pasta, making it a great spot for the last round of the night.

Phone: +82 2-6409-3373

Address: 35 Banpo-daero 7-gil, Seocho 3(sam)-dong, Seocho-gu

Maison Jo in Banpodong has the best artisanal charcuterie in Seoul. You can grab a plate of the French-style charcuterie platters with pates, sausages and ham, paired with some natural wine at one of the few tables in the shop, or order takeaway. All the charcuterie is made with Korean ingredients and handmade in the shop. Woo Ram Jo, the owner, studied cooking in Italy. When he returned to Korea, he started making salami himself since he was missing it so much. He wasn't sure he was doing it correctly though, so he decided to go to France to learn more about charcuterie. He ended up staying...

Phone: +82 2-2269-1319

Address: 18 Chungmu-ro 5-gil, Jung-gu

You go to the natural wine bar MXL in Euljiro in Seoul for the experience: Located on a remote street in a printing and packing district, you'll find yourself walking in circles if you have never been there before until you finally find the bar's neon light sign. Inside, everything is red; it's cool, it's Hong Kong-vibe, and the crowd is young and hip. Alongside the all-natural wine list, MXL serves pasta, salads, and Gamja Pajeon – a Korean style potato pancake. This is the kind of place you go to for a pre- or post-dinner bottle of wine.

Phone: +82 2-512-5980

Address: 2층, 16 Dosan-daero 50-gil, Gangnam-gu

Melange is a wine bar located in Chungdamdong in Seoul. The bar has only 7-8 tables and is using dimmed lights and dark interior to create a cosy, casual atmosphere. Owner/sommelier Suwhan serves both classic and natural wines and lists a lot of rare natural wines that he pairs perfectly with the dishes served, such as onion soup, foie grass, gratin and gnocchi. Melange is located close to CGV Cinecity and is easy to find, making it a perfect stop before or after a ​movie.

Phone: +82 2-515-7306

Address: 19 Dosan-daero 67-gil, Gangnam-gu

Mingles is a modern two Michelin star Korean restaurant in Chungdamdong in Seoul. The chef, Mingo Kang, has worked for Nobu in Mimia and Bahamas and stays true to the traditional Korean cuisine and at the same time modernises it without it becoming fusion. The seven-course tasting menu offers reinterpreted classic dishes and new inventions, using homemade jangs (Korean fermented sauces), seasonal ingredients and recipes that have been passed down through generations. The space is clean and contemporary, and the food is served in beautiful Korean ceramics and brass bowls. Mingles is definit...

Phone: +82 2 792-5849

Address: 5 Hoenamu-ro 10-gil, Itaewon-dong, Yongsan-gu

Namsan Winery is a Portuguese wine bar and restaurant located in a two-story townhouse on a back alley of Gyeongridan in Seoul. Taxis will not be able to drop you off in front of the restaurant. Instead, you need to give them the location of Donga Pharmacy on the main road. The space is cosy; wine barrels, corks turned into wall art and empty bottles lined up along the bar. You're always greeted with a smile, usually by the owner Taehyeon Gwon himself. The place is a hub for Portuguese wine in Seoul; post a picture from here, and you'll get a message from someone in the Portuguese wine industr...

Phone: +82 2-322-0801

Address: 47 Hannam-daero 20-gil, Yongsan-gu

Orzo After 8 is the second concept of Osteria Orzo, a pasta restaurant in Hannam-dong in Seoul. Orzo After 8 is located just across the street from the Osteria, with the idea that this is the place you go after dinner for your second round. Orzo After 8 also serves the Osteria's great food, with several tapas-style dishes, but the pasta, in particular, is a killer. Orzo After 8 is located on the second floor; the space has high ceilings and large dimmed windows. It is dimly lit, with both larger and smaller tables, and also spaces made for groups sitting together, making it a great spot to d...

Phone: +82 2-518-0916

Address: 84-24 Cheongdam-dong, Gangnam-gu

Pearlshell Oyster Bar in Chungdam in Seoul is a contemporary and cool place for oysters and wine. They serve seasonal oysters, which are particularly good in wintertime when the oysters are local. This place is a playground for people in their 40s and 50s – and it is a place for the rich and powerful. In the evenings, it fills up by classy and stylish Korean business people. Pearshell is part of a group that has oyster bars also in Itaewon and Hannam-dong, and they have also recently opened the premium wine bar Pearshell Premier.

Phone: +82 2 462 5994

Address: 14-2 Yeonmujang-gil, Seongdong-gu

Positive Zero Lounge is a jazz and wine bar located in a basement in Songsudong in Seoul. There are two bands playing live every night, and the lounge is normally packed. The audience is just as young and hip as the neighbourhood itself; Songsudong is a former shoe factory area that turned cool, some have called it Seoul's Brooklyn. This is the kind of place you go after dinner, order a bottle of wine and a side snack, enjoying one or two of the bands playing. All the bands are local and vary from improvisation to more pop-inspired jazz.​

Phone: +82 2-599-6585

Address: 3층, 19 Seorae-ro 7-gil, Seocho-gu

Somm J Wine bar in Sorae Maul in Seoul is run by the sommelier Jung Uk Jang. Jung Uk is a true wine geek, and everything here is really about the wine. He stocks a lot of wines from a wide range, keeping several different vintages of the same wine in his cellar.

Phone: +82 2-545-5130

Address: 665-9 Sinsa-dong, Gangnam-gu

Soi Mao is a Thai restaurant in Apgujeong in Seoul listing natural wines. The restaurant is casual with colourful tablecloths and is open for lunch and dinner. Soi Mao was the first Thai restaurant in Seoul to list natural wines.

Phone: +82 10-2249-1571

Address: 10-7 Dosan-daero 45-gil, Gangnam-gu

Volpino is an Italian restaurant close to Dosan Park in Seoul. They serve some of the best pasta in town alongside steaks and other dishes. The wine list is conventional, with a small portion of natural wines. The venue itself is spacious and beautiful, with large windows towards the street and big mirrors inside. Since it's very well located, it is a great place for a business lunch or dinner, which can be combined with a walk in the beautiful neighborhood. Volpino is run by the Cucciolo group, which has several Italian restaurants across Seoul, as well as one in Durham, North Carolina. The...

Phone: +82 2-518-1611

Address: 1-14, Cheongdam-dong, Seoul

Vin 144 is a wine bar in Cheongdamdong in Seoul. It is one of the longest-running wine bars in Seoul and has a lot of loyal customers that have been with the bar all the way. The bar is run by the owner/sommelier Mingyu Sang, who is one of the first generation sommeliers in town. His long personal involvement and experience as a sommelier draw people to the bar. If you want to get a feeling for where the wine scene in Seoul originates from, and what it used to be, Vin 114 is a great place to go. The bar also serves food.

Phone: +82 10-9964-3357

Address: 44-8 Yongsan 2(i)ga-dong, Yongsan-gu

Wildduck Canteen is a natural wine bar in Haebangcheon in Seoul. The bar was opened by a couple of friends from the fashion industry. The owners are young, and the vibe is young, and the people that come here are in their 20s and 30s. The food is American canteen-inspired and feels homemade. For brunch, you can have a scone, open sandwich and mushroom soup. On the dinner menu, there are salads, roasted cauliflower and lamb. The wine list is complex, and although it can look short at first sight, there are many different wines in the wine cellar. Wildduck Cantine really sets out to be that c...

Phone: +82 2-532-0876

Address: 30 Toegye-ro 6ga-gil, Jung-gu

Zero Complex is a French-inspired neo-bistro with one Michelin star, located in the Piknic lifestyle concept close to Hoehyeon Station in Seoul. The chef Chunghu Lee creates visually beautiful, colourful dishes finished off with herbs and vegetables that are grown in the greenhouse right in front of Piknic. The dishes focus on a seasonal ingredient, and the space is simple, with white tables and wooden chairs. The bistro serves high-end lunch and dinner courses accompanied by natural wine pairings by the French sommelier Clement Thomassin. The six-course lunch menu goes for KRW 75,000 and th...