15 lovely natural wine bars in Seoul 2023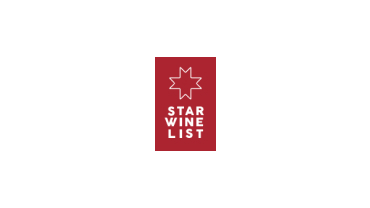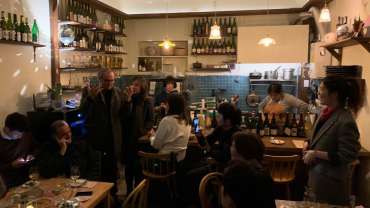 Seoul is a city that loves natural wine, and you have plenty of great places to choose from. Here's the guide to our favourites! Most of them don't have a written wine list, and the selection of wines changes according to what's available at the moment. Let your self be surprised tonight!
Phone: +82 1020322982

Address: Hannamdaero 20 gil 61-17 2F

Bar Big Lights is a natural wine bar and Neo-french bistro in Hannam-dong, Seoul. When it opened in 2017, it was the first natural wine bar in Seoul, and quickly became the hub for natural wine lovers. Back then, it was a 6-table and invitation-only bistro bar, located in a back alley in Itaewon. The feeling of being the trusted natural wine bar is still lingering. The bistro menu is a real treat. The Neo-french dishes are changing depending on the seasonal availability of ingredients, and it is difficult not to order all the dishes from the menu. In the summer, Bar Big Light organises Saturd...

Phone: +82 2 3789 0876

Address: 194 Namchang-dong, Jung-gu

Piknic is a lifestyle concept located in an old neighbourhood in Seoul, on the Northern slope of Namsan Mountain, not far from Hyehyeon Station and Namdemun Market. The lifestyle concept is hosting Bar Piknic that is a coffee shop during the day, and natural wine bar at night, and also a gallery, the restaurant Zero Complex and an art shop. Shortly after Bar Piknic opened in 2018, it became the driver in transforming Seoul's wine scene from very conventional to obsessive natural, which has ​a lot to do with the French sommelier Clement Thomassin's work of selecting and presenting wines both...

Phone: +82 10 3347 1571

Address: 33 Seolleung-ro 152-gil, Cheongdam-dong, Gangnam-gu

​Cucciolo Terraza is a natural wine bar in Apgujeong in Seoul, with a hidden courtyard terrace. The wines are accompanied by great Italian dishes - everything from pasta to bread made in house. The Korean leak pasta is especially good. Cucciono Terrazza has no Instagram or website, but since the owner Juwoon Julian Kim has had many earlier successes with Volpino, Cucciolo and Maremma, the place quickly became fully booked when it opened in 2017. The secret behind it all is a research and development team that constantly works creatively with new menus and concepts. The beautiful weather in S...

Phone: +82 10-2758-0094

Address: 87-7 Yangjae-dong, Seocho-gu

Dogokokk is a small natural wine bar in Dogokdong, next to Yangjae creek. The bar opened in 2019 and is small and cosy, with only five tables and simple interiors. The owner, Dongwoo Choi, is friendly and super passionate about his wines. His English is good too, so you can easily nerd away about natural wines if it isn't a busy night. Dongwhoo makes everything by himself: serves the wines and cooks the food. Since it is a wine bar, ordering a bottle is a must. The dishes are made for sharing: pasta​, cheeses, and salads.

Phone: +82 2 3447 8005

Address: 65 Naruteo-ro, Seocho-gu

Found Local is a natural wine bar and Korean fusion-bistro located in Chanwondong in Seoul. It is one of those places where atmosphere is everything; every light, every detail is well chosen. The first time I went there I remember studying the beautiful chopsticks for a long time, being amazed not only by how well the seasonal Korean ingredients where tasting, but also how they were presented on Korean ceramics. In the dining space, there are a few tables shattered out, and a large central table, perfect for after-work drinking sessions (typical in Korean work culture). But the place to sit...

Address: 1094 Geumhodong 4(sa)-ga, Seongdong-gu

Geunnam Vin is a natural wine bar and seasonal Hansik (traditional Korean food) restaurant next to the Geumnam market in Seoul. The vibe is casual, echoing a French wine bar and bistro from the owner Mikyung Jo's time in Paris, where she used to run a similar wine bar. The food menu is short and changes daily, serving Korean dishes such as seafood, pancakes, ribs and soups. This is a great place to go for experiencing Korean food in a new way. Off and on there are pop-ups: Guest chefs, Izakaya evenings and craft installations.

Phone: +82 70-4300-4312

Address: 630-37 Jayang-dong, Gwangjin-gu

Gorae is a natural wine bar in Jayang-dong in Seoul with a very particular concept: You pay a basic price for everything from wine to chopsticks and dishes, and then for the time you spend in the place. You can bring your own wine and food, and the starting price for a bottle is low compared to other places in Seoul. Gorae opened in 2019 and is the most progressive initiative in the wine scene in Seoul right now. It has been controversial within the industry, but it is very popular, especially among younger people and women. The interior is simple, with barely any decoration.

Phone: +82 2 744-3979

Address: Kwonnong-dong 141-5 Seosun ra gil153, 종로구

Ida is a natural wine bar and Korean fusion restaurant located just by Changgyeonggung Palace in Seoul. The location close to several major attractions in Seoul such as Gyeongbukgung palace, Bucheon village, Insadong and Dongdaemun makes it the perfect spot to bring someone who is visiting Seoul for the first time. Do all the sightseeing in the afternoon and end the day here. The owner-chef Hyung Woo Jung focuses on Korean fusion dishes using indigenous ingredients and a natural wine list that is mixed with traditional Korean alcohols. The seating is spacious and well separated, inviting to...

Address: 22 Nuha-dong, Jongno-gu, Seoul,

Inwansan Daechungpark is located in Seocheon, just west of Gyeongbukgung Palace, the must-see royal palace in Seoul. Being a coffee shop and bar at the same time, with seating options on several floors looking out over the beautiful hanok (traditional Korean houses) rooftops makes it a perfect place to linger, rest your feet, get some work done, moving from day to evening. Daechungpark offers natural wines and port wine alongside with makkoelli (Korean rice wine), whiskey and high-quality coffee. The interior feels thoughtful, reflecting the area where it's located​. At night, you can see...

Phone: +82 2-511-7766

Address: 54 Nonhyeon-ro 153-gil, Gangnam-gu

L'acidite is a natural wine bar at Garusogil in Seoul. As you can tell from the name, L'acidite is the haven for acidity lovers, and all wines are chosen for their well-balanced acidity. Although the bar concentrates on natural wines only, Minho Shin, the owner, has a broad knowledge of conventional wines that help to guide people to start drinking natural wine. Something that you absolutely have to try when visiting Seoul is Korean fried chicken, and L'acidity's version is a killer, and the pairings with the natural wines elevate the dish to a completely new level.

Phone: +82 2-6409-3373

Address: 35 Banpo-daero 7-gil, Seocho 3(sam)-dong, Seocho-gu

Maison Jo in Banpodong has the best artisanal charcuterie in Seoul. You can grab a plate of the French-style charcuterie platters with pates, sausages and ham, paired with some natural wine at one of the few tables in the shop, or order takeaway. All the charcuterie is made with Korean ingredients and handmade in the shop. Woo Ram Jo, the owner, studied cooking in Italy. When he returned to Korea, he started making salami himself since he was missing it so much. He wasn't sure he was doing it correctly though, so he decided to go to France to learn more about charcuterie. He ended up staying...

Phone: +82 2-512-5980

Address: 2층, 16 Dosan-daero 50-gil, Gangnam-gu

Melange is a wine bar located in Chungdamdong in Seoul. The bar has only 7-8 tables and is using dimmed lights and dark interior to create a cosy, casual atmosphere. Owner/sommelier Suwhan serves both classic and natural wines and lists a lot of rare natural wines that he pairs perfectly with the dishes served, such as onion soup, foie grass, gratin and gnocchi. Melange is located close to CGV Cinecity and is easy to find, making it a perfect stop before or after a ​movie.

Phone: +82 2-2269-1319

Address: 18 Chungmu-ro 5-gil, Jung-gu

You go to the natural wine bar MXL in Euljiro in Seoul for the experience: Located on a remote street in a printing and packing district, you'll find yourself walking in circles if you have never been there before until you finally find the bar's neon light sign. Inside, everything is red; it's cool, it's Hong Kong-vibe, and the crowd is young and hip. Alongside the all-natural wine list, MXL serves pasta, salads, and Gamja Pajeon – a Korean style potato pancake. This is the kind of place you go to for a pre- or post-dinner bottle of wine.

Phone: +82 10-9964-3357

Address: 44-8 Yongsan 2(i)ga-dong, Yongsan-gu

Wildduck Canteen is a natural wine bar in Haebangcheon in Seoul. The bar was opened by a couple of friends from the fashion industry. The owners are young, and the vibe is young, and the people that come here are in their 20s and 30s. The food is American canteen-inspired and feels homemade. For brunch, you can have a scone, open sandwich and mushroom soup. On the dinner menu, there are salads, roasted cauliflower and lamb. The wine list is complex, and although it can look short at first sight, there are many different wines in the wine cellar. Wildduck Cantine really sets out to be that c...