Liberté
Restaurant
Kaohsiung, Taiwan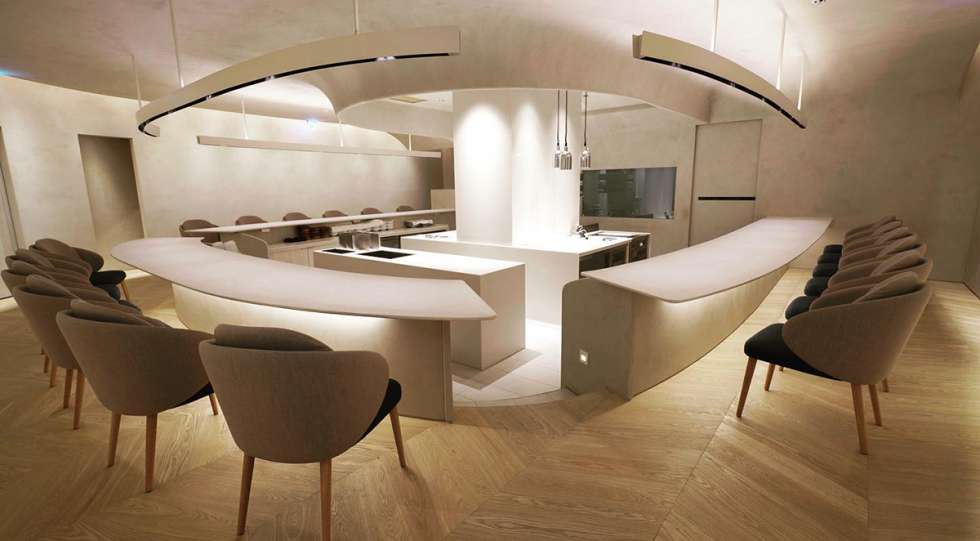 About Liberté
This modern and elegant restaurant is located on the first floor of "Beyond 100 Years," one of the most luxurious buildings in Asia. The new bay area of Kaohsiung City is the perfect backdrop for Chef Takeda Kenji's latest venture. Having previously worked in Jardin des Sens, Troisgros in France and Hiramatsu, Sens et Saveurs and Restaurant-I in Japan, he is one of the most talented French cuisine chefs in Taiwan.
Chef Takeda leads his young and passionate team to create French dishes using local ingredients and with a Japanese twist. If you enjoy watching a master at work, grab a seat at the kitchen bar and enjoy the chef's precision in action along with a great sense of humour. Make sure you have made your reservation in advance as dining hours are always full.
About the Liberté Wine List
The exquisite wine pairings are created by Sommelier consultant Thomas Ho (who is also Star Wine List's ambassador in Taiwan). He went to great lengths to make sure that smaller producers were represented here, as well as highlighting Japanese and Taiwanese selections, such as Katsunuma Jyozo and Weightstone Winery, as well as the new generation of Japanese sake.
My advice is to take a seat and ask for a wine pairing. You will experience the true collaboration of chef and sommelier.
BYO
Corkage: NT$1,000 per bottle
Great for
Liberté awards