Le Coureur des Bois
Restaurant, Fine Dining Restaurant
Beloeil, Canada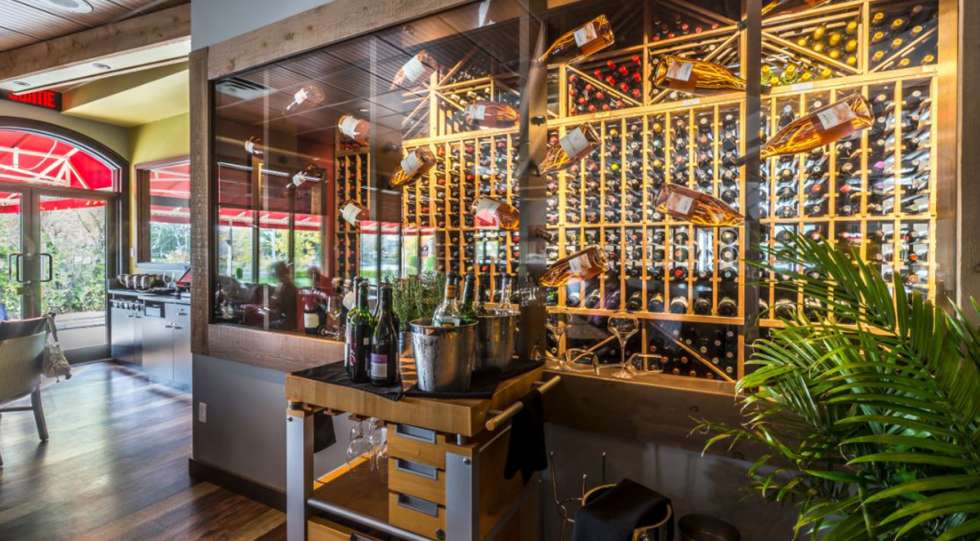 Le Coureur des Bois Wine List
About Le Coureur des Bois
Hôtel Rive-Gauche is a bit far away (a 40-minutes drive from Montreal), but eating at Le Coureur des Bois is definitely worth the trip. The outside is not appealing, but never mind - inside you will find the biggest cellar of the province. The restaurant has a modern rustic design, and the menu offers contemporary cuisine made with Quebec products. Service is pleasant, with complete explanations. Try the Tablée du chef, which goes with its own sommelier and offers prestige wine matches. Ask for a visit of the cellar - there are a lot of large formats and the walls are signed by winemakers and wine personalities.
About the Le Coureur des Bois Wine List
The Coureur des Bois got rewarded by a Wine Spectator Grand Award in 2018 and 2019. It hosts more than 4 700 references and 18 500 bottles. Wine list is on iPads, but a paper list is also available on request. You will find several verticals and some famous references. More classical wines are well represented, particularly Burgundy, but you can also make some fine discoveries. A lot of wines are available by the glass, thanks to Enomatic. All waiters have a sommelier training.
Great for
Big bottles
Big wine list
Burgundy
By the glass
Champagne
French wines
Local Wines
New world
Old world
Open wine cellar
US wines
Worth the trip
More recommendations
Among 4,700 references, the wine list of this high-class bistro offers some good quality Quebec wines (Camy, Domaine Beauchemin…), one of them being permanently on the tasting menu. Le Coureur des Bois possesses several vintages of a few vineyards, so you can try some older local wines and see how they age.