De Treeswijkhoeve
Restaurant
Waalre, Netherlands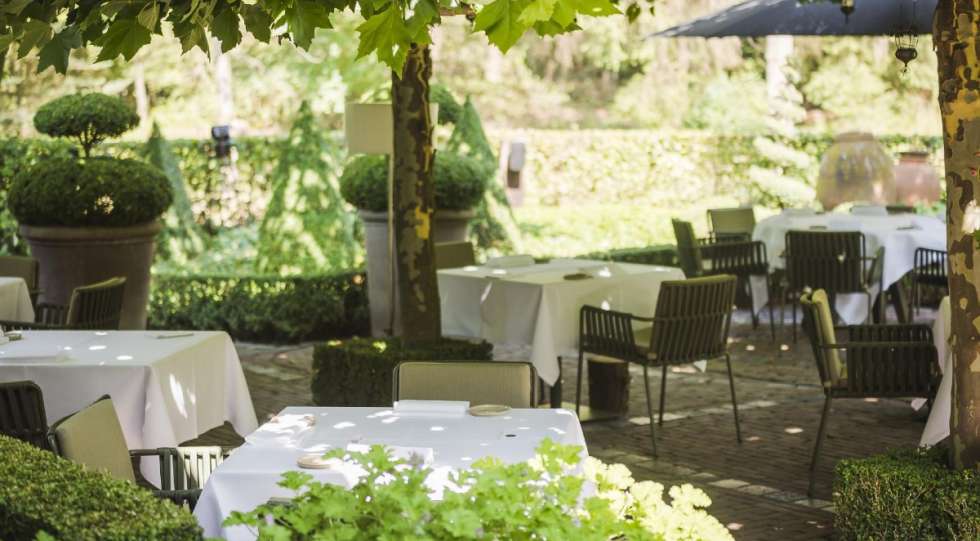 De Treeswijkhoeve Wine List
About De Treeswijkhoeve
The modern design of this old farm, while retaining many rustic characteristics, make this a wonderful and charming place. A visit to De Treeswijkhoeve feels relaxed and stylish at the same time. The service is calm, with a lot of humour and always on point. The garden terrace behind the restaurant is a must visit.
The wine list opens with a large selection of Champagne with a superb choice of small growers – and as a Krug Champagne Ambassadeur, this excellent house is well represented. A lot of classic wines are on this list as well, like Keller (Rheinhessen), great vintages and wines of Knoll (Wachau, Austria), Domaine Guiberteau (Saumur), plus plenty of vintages of Vega Sicilia Único and so on.
The picks from Australia are very impressive and I really enjoyed the Clare Valley Cabernet blend 'Gaia' of Jeffrey Grosset. His exceptional Polish Hill Riesling is, of course, also on the list. Worth mentioning is the large selection of half bottles (sweet wines too) and wines by the glass (also premium wines on Coravin).
Wine Tasting at De Treeswijkhoeve
Various lunches and dinners with winemakers and food pairings.
BYO
De Treeswijkhoeve awards
Wine team
Wine Stories
Wine Guides