Eins 44
Restaurant
Berlin, Germany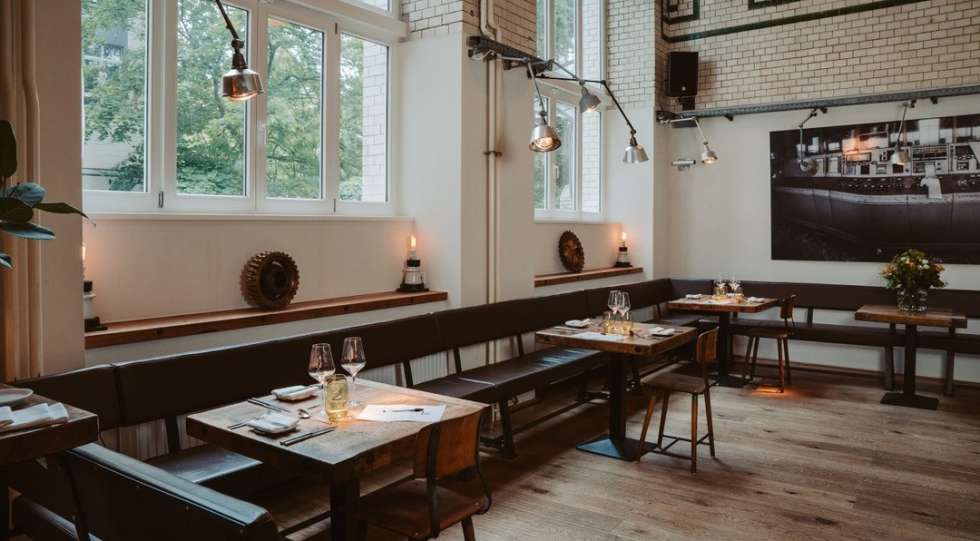 Eins 44 Wine List
About Eins 44
Located in Neukölln in a former Distillery – Brand Lichtherz – Eins 44 balances an industrial but relaxed atmosphere with professional service and exquisite cuisine. The restaurant is in a hall which was used for the distillation of essences for the production of liqueurs. The essential parts of the distillery has been preserved and can be seen throughout the restaurant!
Daniel Achilles is not only the new chef of Eins 44 but a silent genius. In contrast to many of his colleagues, he does not feel most comfortable on television, but by the stove. Daniel changed the concept of the kitchen by going from fine dining with set menus to a modern à la carte menu with weekly changing dishes.
About the Eins 44 Wine List
Sommeliere Laura Frisardi will take you through Germany, France, Spain, Italy and Austria with her wine list. Strictly according to the credo that the guest is king, they have the right bottle ready for everyone. You will find classics as well as your favourite winemaker from the natural wine scene. You will also find long-established wineries with well-known names.
Very important to note: Eins 44 has an eye for detail and for their heritage - located in a former distillery, their great wine list is complemented with over a hundred different spirits.
Great for