Admiralgade 26
Restaurant
Copenhagen, Denmark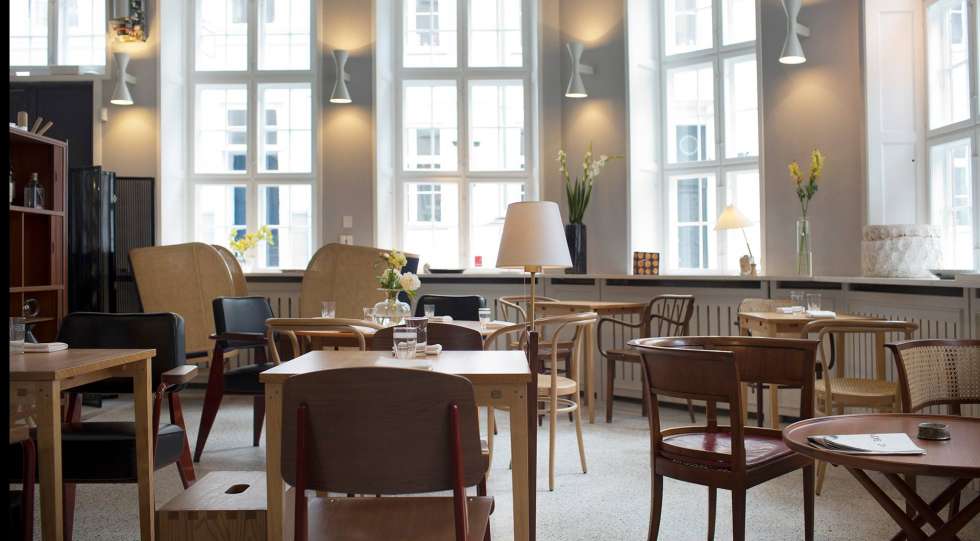 Admiralgade 26 Wine List
About Admiralgade 26
Admiralgade 26 is a restaurant by Christian Nedergaard and Sebastian Nellemann, who also run an amazing wine bar in Copenhagen – Ved Stranden 10. In fact, the two places are located just around the corner from each other. At Admiralgade 26, the wine is accompanied by a cuisine that is low-key but with an edge.
About the Admiralgade 26 Wine List
The wine list has the same focus as Ved Stranden 10, within the world of biodynamic and natural wines.
Great for
More recommendations
A wine list with a very original layout and structure, making you very curious, what will follow next. A compact but very thoughtful selection of hand-crafted wines, including many top names of the wine world! Older vintages, large formats and a fine selection of sweet wines, fortified wines and also fine spirits, said jury member Raimonds Tomsons, reigning ASI Best Sommelier of Europe and Africa about Admiralgade 26 when they won the gold star in the category Short list 2020.

Admiralgade 26 has a clarity in its approach to wine that doesn't come off as dogmatic and manages to present a list that is focused and beautiful, and most importantly full of delicious wine, said jury member Arvid Rosengren, the world's best sommelier 2016, when Admiralgade 26 won the Special Jury Prize 2020

Admiralgade 26 brings passion and knowledge to a part of the wine list that can provide so much pleasure and excitement, but is often overlooked, says jury member Arvid Rosengren, Best Sommelier of the World 2016, when Admiralgade 26 won gold for Best Austrian Wine List 2022.

Admiralgade 26's wine list has been a beacon for a certain time, and it is remarkable how the selection continues to show a true love of wine in all its diversity. The mature point of view in the selection, the depth of vintages, the fair pricing, etc. are visible in this packed, very pretty wine list, says jury member Pascaline Lepeltier, Best Sommelier of France about Admiralgade 26 when they won the gold star in the category Best Medium-sized List 2022.

Beautiful wine list filled with energy and joy. Composed of artisanal producers only, it shows great diversity: each style being well-represented both in terms of price and quality level.
Star Wine List Of The Year
Best Short List of the Year Denmark 2020