Ved Stranden 10
Wine Bar
Copenhagen, Denmark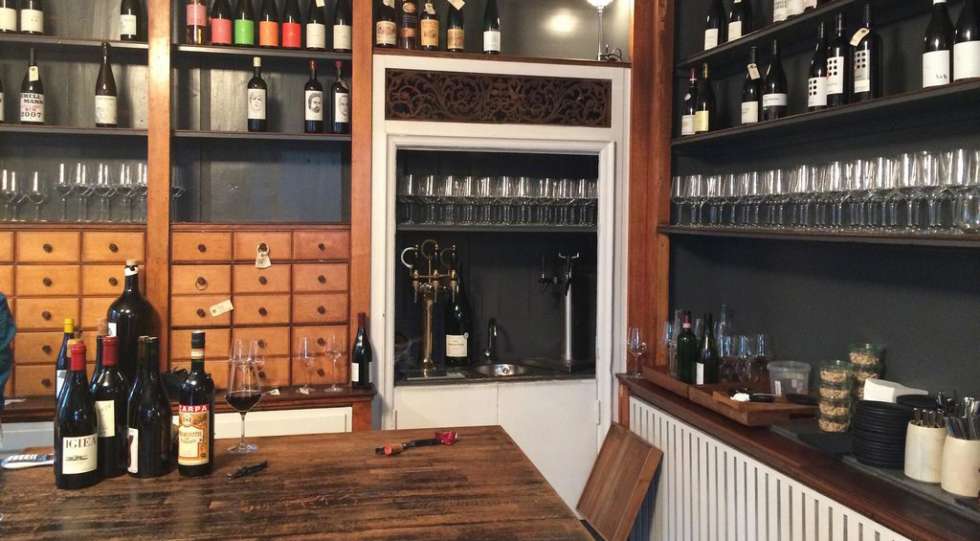 About Ved Stranden 10
This beautifully designed Copenhagen wine bar is located by the harbor and serves mostly natural and biodynamic wines. Every Wednesday you can immerse yourself in the precious grapes when Ved Stranden 10 opens its doors for an informal wine tasting which includes four to six wines. For an extra treat, check out their "Monday food" event, where a dish is served by guest chefs. In summer, the outdoor terrace by the canal is lovely.
About the Ved Stranden 10 Wine List
Ved Stranden 10 does not have a permanent wine menu. Just go there, ask one of the sommeliers for a recommendation, and they will pour you something from a bottle they've opened recently. Taste it, tell them if you like it or not, until you are satisfied with the choice. The wine bar will typically have between 10 and 15 wines by the glass and the selection changes monthly.
Great for
More recommendations
"The wine bar Ved Stranden 10 is one of our favorite hangouts in Copenhagen. With its white-painted wooden walls and vintage Scandinavian furniture, the old house has a unique atmosphere. In the summer you can sit by the piers along the canal with a glass of natural wine in hand."

​Walking past the channels of Copenhagen you will definitely notice when passing Ved Stranden 10 – their outdoor seating is always crowded. Ved Stranden 10 is located at the city side of the channels, facing the government building. The patio itself is on the dock of the channels, combined with some tables next to the entrance to the wine bar.

A quirky but fantastic place: Expensive, classic, Danish design furniture is mix-and-matched to just the right understated Copenhagen-hipster-look and mainly natural wines are poured at the bar. Ved Stranden 10 has been groundbreaking for the wine bar environment in Copenhagen, and there is almost always a crowd (read: packed!). It is hard to find a better location than this during the summer time: Just on the Canal of Copenhagen. Even though natural wines is the main thing, there is a hidden treasure in their cellar: Ask politely and you may be granted access to the cellar where rarities of both the classic and funky worlds are to be found. Some things on the list can be expensive but there are also good deals to be made.