Admiralgade 26 has the best Short wine list in Denmark 2020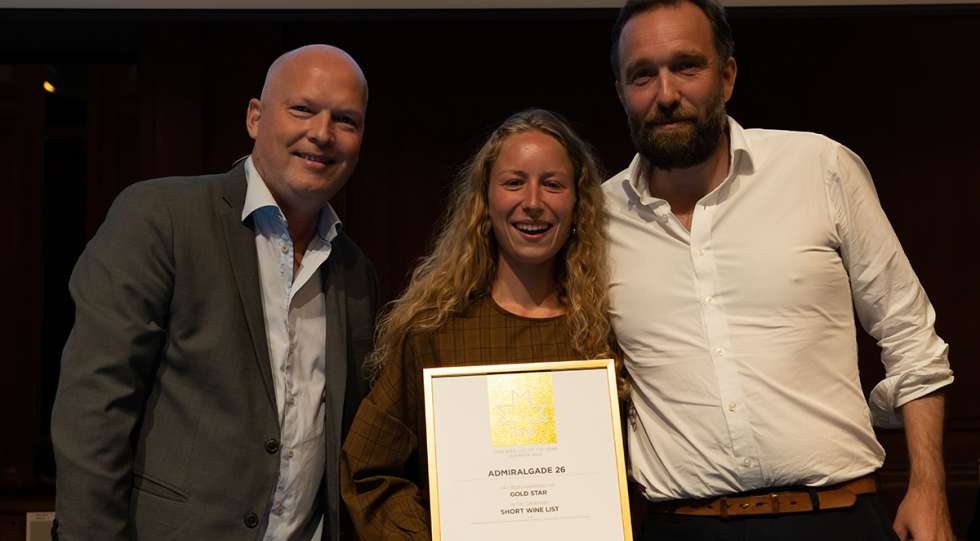 In Star Wine List of the Year Denmark 2020, Admiralgade 26 in Copenhagen won the gold star in the category Short list.
"A wine list with a very original layout and structure, making you very curious, what will follow next. A compact but very thoughtful selection of hand-crafted wines, including many top names of the wine world! Older vintages, large formats and a fine selection of sweet wines, fortified wines and also fine spirits," says jury member Raimonds Tomsons, reigning ASI Best Sommelier of Europe and Africa about the venue.
The silver medalists in the category are: Kødbyens Fiskebar, Substans, Ti trin ned and Kadeau Bornholm.
Admiralgade 26 also won the category Special Jury Prize, presented by Vintec.
In addition to the honour and diplomas, winners of several categories will be invited to the Global Final of Star Wine List of the Year in Vienna, May 28 2021 – where the best wine lists in the world will be crowned.
The winners of the category Best Austrian Wine List in each country will also get an all-inclusive trip to Vienna for the Global Final and VieVinum in May 2021.
Published 01-September-2020
News / Denmark
Premium: Search more than 2000 wine lists in 35+ countries. Download an unlimited number of wine lists.