Geranium has the best wine list in Denmark 2020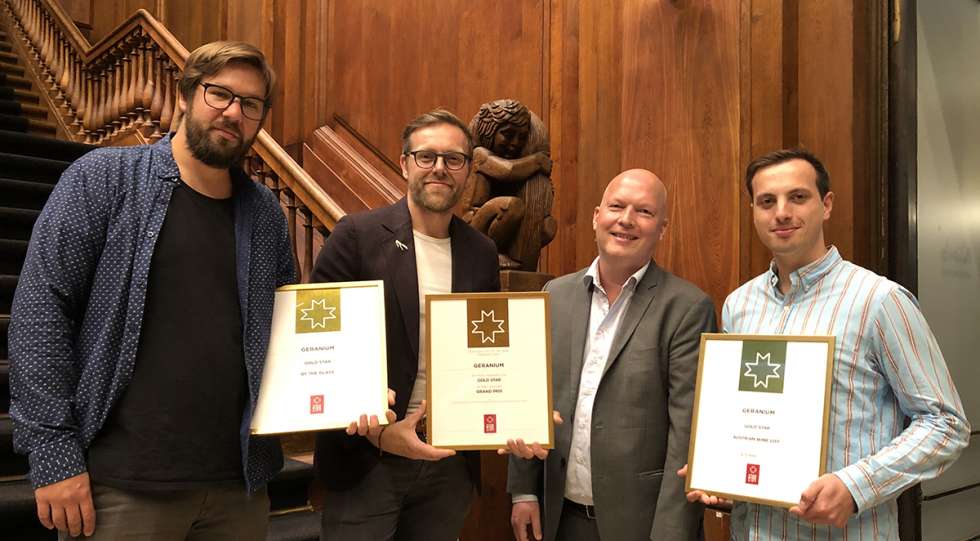 Geranium won the category Grand Prix for best overall wine list in Denmark during Star Wine List of the Year Denmark 2020.
"A world-class wine list with a rare breadth and depth covering iconic wines as well as some of the most experimental winemakers and most committed farmers. Covering the world, its most famous regions and the up-and-coming terroirs, it is also to notice the back vintages and library selection allowing to enjoy mature wines," says jury member Pascaline Lepeltier.
The other finalists in this category were: Kong Hans Kæalder, Alchemist, Anarki, Enomania, Frank and Lyst.
Geranium also won the categories By The Glass and Austrian Wine.
"It feels great of course, it's always nice to be recognised for the work we do and the time and effort we put into the wine and beverage program," says Søren Ledet, wine director, general manager and co-owner at Geranium. Read the full interview here
In addition to the honour and diplomas, winners of several categories will be invited to the Global Final of Star Wine List of the Year in Vienna, May 28 2021 – where the best wine lists in the world will be crowned.
The winners of the category Best Austrian Wine List in each country will also get an all-inclusive trip to Vienna for the Global Final and VieVinum in May 2021.
Published 01-September-2020
News / Denmark
Premium: Search more than 2000 wine lists in 35+ countries. Download an unlimited number of wine lists.