Søren Ledet: "The Geranium wine program is all about making the guest feel comfortable"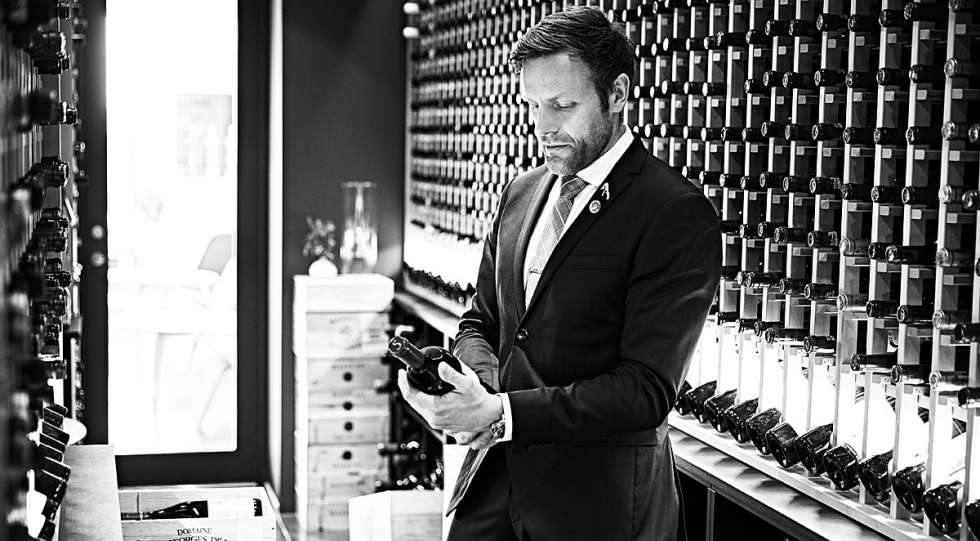 Geranium, the three Michelin star restaurant in Copenhagen, has the best overall wine list in Denmark. Geranium won the prestigious Grand Prix category, as well as By The Glass and Austrian Wine List, during Star Wine List of the Year Denmark 2020.
"It feels great of course, it's always nice to be recognised for the work we do and the time and effort we put into the wine and beverage program," says Søren Ledet, wine director, general manager and co-owner at Geranium.
Geranium opened in its first version in 2007, but back then Søren Ledet still worked in the kitchen. Around a year later he decided to step out on the restaurant floor as a sommelier and general manager.
In 2016, Geranium was awarded their third Michelin star, and of course, not only the food but also the wine list is world-class level.
"The Geranium wine program is all about making the guest feel comfortable. I want my guests to be able to drink the wine that will make their night magical, whatever that might be. I don't feel more pleasure serving a 50.000 DKK wine than a wine that cost 500 DKK, the most important thing is that we help the guest to pick the right bottle. Our wine list is not built to impress, but first and foremost to please and I want our guests to feel that way too," says Søren.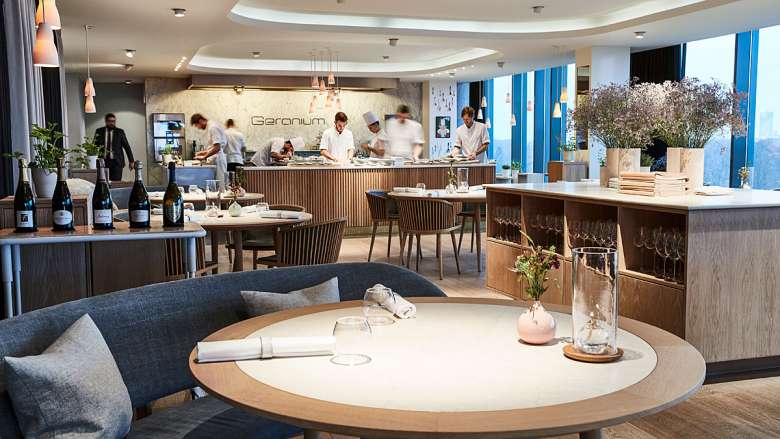 He continues:
"I consider the wine program at Geranium to be a hybrid, where traditional and modern, more funky wines can co-exist. And, when contemplating the world of wine, I look back and see a long history of greatness, tradition and technique, which leads me to a genuine appreciation of why wine is as it is today. When I look to the future, I see evolution, innovation and a movement towards a more minimalistic approach."
"A great wine list should embrace it all. It should celebrate the independent winemaker, who is making wine as natural and minimalistic as possible, as well as the more traditional winemakers of the great domains of the world, who have been defining winemaking for decades."
"It's important to me that we can please the demanding international businessman that has a specific taste, as well as the Copenhagen hipsters and everything in between. So, to describe the list in one word: 'classic 'n' natural'."
How do you work with pairings, is it the food that dictates or do you sometimes start with the wine?
"Well, it always starts with the food, but we get involved as early as possible in the creation process, learning every layer of the dish, so that we can make the best possible pairings."
When we opened Geranium it was with an all European, all organic and biodynamic wine list, with a fair amount of natural wines
How has Geranium developed when it comes to wine since you started?
"When we opened Geranium it was with an all European, all organic and biodynamic wine list, with a fair amount of natural wines. But as the restaurant grew older, we started to add regions from the new world, mainly because there are so many amazing wines made in the new world and because we had more international guests, and we wanted to make them feel more comfortable with our choices from regions they did not know. After that, we slowly started to add depth in more classic style wines from all regions, and here we are at 3,700 bins."
Are there any gaps you want to fill in the cellar, or any certain regions you find interesting right now?
"There will always be gaps in the list, and as we move forward, we look at interesting regions to add. At the moment I'm looking into Spain and the off-the-grid regions, so many amazing wines to find there.
You also won Austrian Wine List – what is it you like with Austrian wines?
"If you look at Austria as a wine region, there is so much diversity in styles of wine from region to region, even DAC to DAC, and they are constantly trying to improve the appellation system so that every style of wine is recognised."
"It's a country full of amazing winemakers making unique styles of wine with indigenous grapes like Grüner Veltliner, St Laurent, Blaufränkish and so on. In Steierland, they are masters of making balanced orange wines, in Niederösterreich they make some of the best spicy, vegetal and herbaceous whites from Grüner. Excellent reds in Burgenland and Ausbruck from Rust – what's not to love!"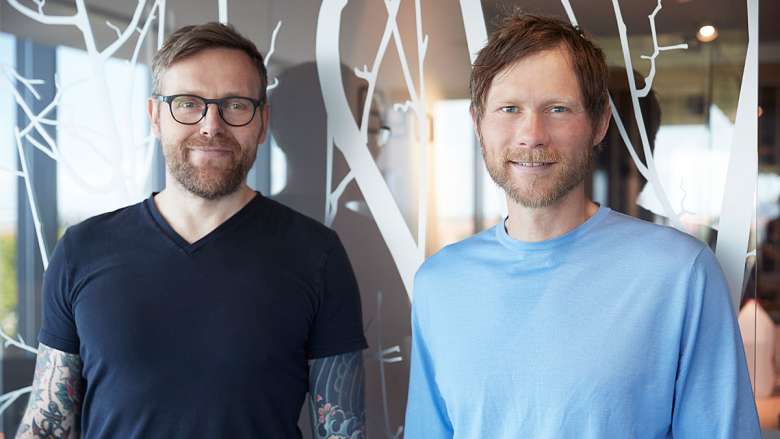 What's your opinion about a prize like Star Wine List of the Year, where you reward the wine program rather than the food?
"I love the fact the wine program and all of the people behind it are recognised with an award. I honestly could not be more proud of the team, but I also think it's a team effort. I mean, Rasmus and the chefs are always pushing to become better, and that inspires us to push and look for ways to improve in service and in the beverage program too. We all inspire each other to be a better version of ourselves."
How has the corona crisis affected Geranium?
"Just like everybody else, we have also been affected by the crisis. During the lockdown, we spent a lot of time reflecting about the way we do things and thinking about how we could come out of this the best way. Before corona, we had a lot of international travellers and especially our lunch was almost only international guests."
"Since they haven't travelled here during corona, we decided to open a less formal, 100% plant-based, lunch restaurant and only have Geranium open for dinner. It has been an amazing experience, and we have learned a lot from having two very different restaurants in the same house."
What's your opinion about the competition and the wine scene in Denmark in general?
"Just to be nominated in any of these categories is a big deal, just take a look at all the wine lists around the country, so many great lists. The wine scene in Denmark at the moment is really moving forward. The natural wine scene is better than ever and 'hybrid' wine lists like ours are gaining more and more territory as somms are educating themselves. At the same time, the demand for classic and natural pairings is booming."
Premium: Search more than 2000 wine lists in 35+ countries. Download an unlimited number of wine lists.