Geranium wins Austrian Wine List Gold Star 2020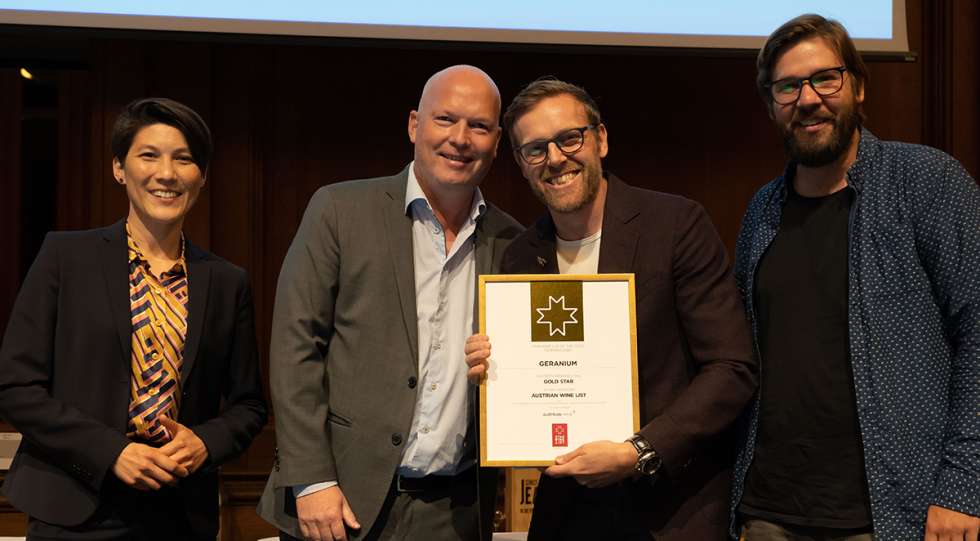 Three Michelin star restaurant Geranium in Copenhagen won the gold star for best Austrian Wine List during Star Wine List of the Year 2020. The category is presented by Austrian Wine.
"A remarkable selection dedicated to showing the dynamism and quality of Austrian wines today. The Wachau is well represented with benchmark producers over multiple vintages and vineyards. But the rest of the country is also celebrated, including the Kamptal, Neusiedlersee, Mittelburgenland and Steiermark with a special mention to a short but very strong selection of orange wines," says jury member Pascaline Lepeltier, Best Sommelier of France 2018.
The other finalists in this category were: Admiralgade 26, Alchemist, Syttende and Lyst.
In addition to the honour and diplomas, winners of several categories will be invited to the Global Final of Star Wine List of the Year in Vienna, May 28 2021 – where the best wine lists in the world will be crowned.
The winners of the category Best Austrian Wine List in each country will also get an all-inclusive trip to Vienna for the Global Final and VieVinum in May 2021.
Published 01-September-2020
News / Denmark
Premium: Search more than 2000 wine lists in 35+ countries. Download an unlimited number of wine lists.