Robuchon au Dôme
Restaurant
Macau SAR, China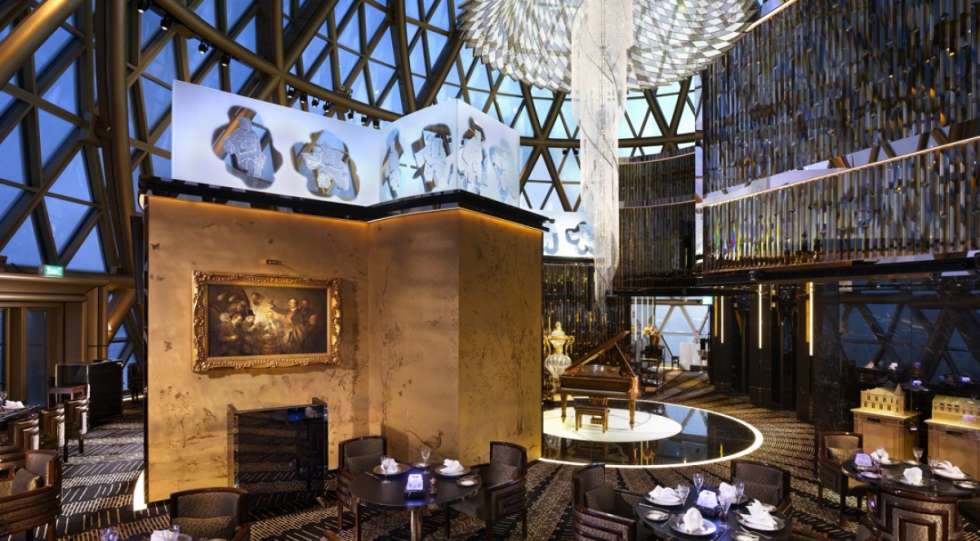 Robuchon au Dôme Wine List
About Robuchon au Dôme
When you take the elevator up to the 41st floor of Grand Lisboa Hotel and step out, you can immediately see the 19th century Steinway Grand Piano with this stunning Austrian crystal chandelier above. The cuisine is traditional French, and besides signature dishes like foie gras with roasted guinea fowl or the Kagoshima​ beef, there are also many other highlights such as the bread, cheese and dessert trolley.
About the Robuchon au Dôme Wine List
This indeed is a magnificent wine list, actually the most extensive collection in Asia, carrying around 17,000 different wine labels. The epic wine list also comes in an iPad version, and you may spend quite some time deciding what to drink. There are some great value old vintages, and rare or limited bottles to be found. Whatever it is you're seeking, you can be sure to find it on this list.
More recommendations
This oval-shaped 3-Michelin starred restaurant is inspired by French dome theatres, giving you a spectacular 360-degree view of the city, and you'll find grand and golden details in every corner. The wine list is epic and sophisticated – and one of the biggest in all of Asia! This venue is quite unparalleled in Macau.
Star Wine List Of The Year
Robuchon au Dôme other awards