Aux Beaux Arts
Restaurant
Macau SAR, Greater China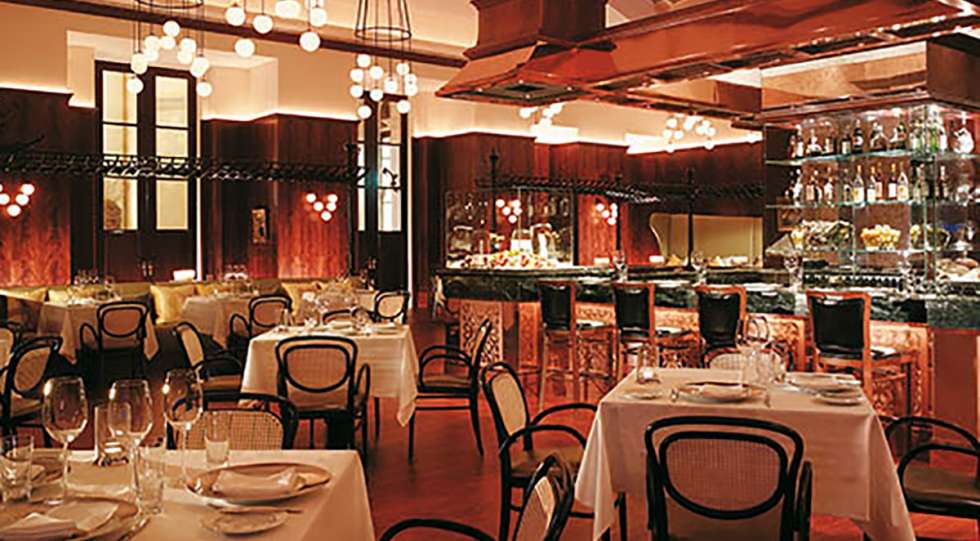 Aux Beaux Arts Wine List
About Aux Beaux Arts
Aux Beaux Arts serves brasserie-style French cuisine and has an open terrace connecting the restaurant with the lively central plaza of the MGM Macau hotel. Diners can choose to sit in "al fresco" style under the glass ceiling of the atrium, or in an intimate and cosy 1930's Paris setting.
About the Aux Beaux Arts Wine List
This place is famous for its world-class wine collection, with a spectacular wine cellar with over 10,000 bottles. The cellar is open for visits or private gatherings of up to 12 people. The master list cover is designed like a jewellery box, and the list has a wide range of international wines, around 2,000 references, covering a lot of different countries, regions, wine styles and price points. The property's own wine label "1812" is named after the opening date, the 18th of December 2007, and is a collaboration with Portugal winemaker Luis Pato, Bordeaux winemaker Julien Barthe of Château Beau-Séjour Bécot and Jose Bento from Quinta do Monte d'Orio. Other highlights are the selection of Bordeaux, some treasure troves from Burgundy, Douro rarities like Buçaco, Barca Velha and some stunning wines from California. A considerable variety of biodynamic wines can also be found on the list.
Great for