Zi Yat Heen
Restaurant
Macau SAR, Greater China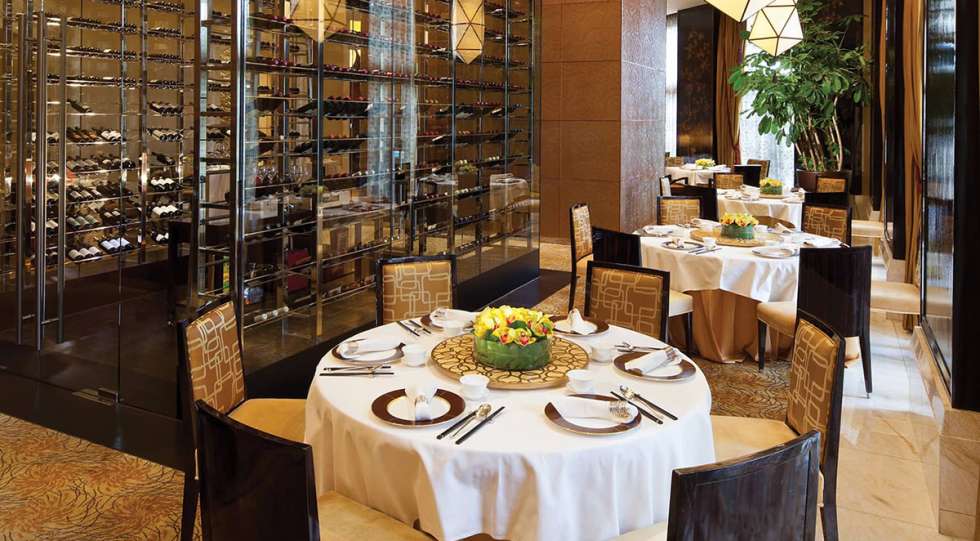 Zi Yat Heen Wine List
About Zi Yat Heen
Zi Yat Heen is a superb Cantonese restaurant in the Four Seasons Macau known for its dim sum, crispy scallops with pear and "Char Siu Bao"- barbecued pork buns. The restaurant is spacious, yet with an elegant ambience. The impressive wine cellar is the centrepiece of the room, adding a refined touch to the atmosphere.
About the Zi Yat Heen Wine List
The wine list offers more than 1,000 labels and features an array of some of the most classic and majestic wines from France, Italy, Portugal, Australia and the US. For example, there's an impressive selection of back vintage first-growth Bordeaux, iconic Burgundy's, Super Tuscans and Douro rarities. The sommeliers are also always ready to pour some lesser-known wines that will wow you, such as Slovakian Riesling, orange wine from Switzerland or other perfect matches to pair with the versatile Canton dishes.
Zi Yat Heen Food Menu
BYO
Star Wine List Of The Year
Zi Yat Heen other awards