Clube Militar De Macau
Restaurant
Macau SAR, Greater China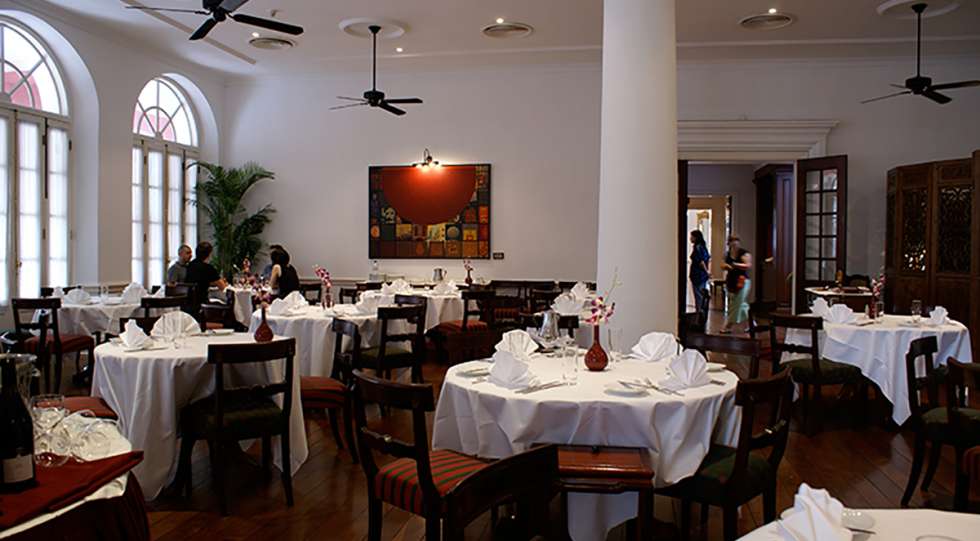 About Clube Militar De Macau
Built 1870, this used to be a private club serving only army officers but then opened to the public as a Portuguese restaurant in 1995. The venue provides an authentic atmosphere of old times Portugal, with European décor, Portuguese ceiling, surrounded by​ Chinese antiques. The club area includes social and entertainment facilities on the ground floor. Celebrity guest chefs from Portugal are invited twice a year, and the place is now less formal than it used to be. Signature dishes include Bacalhau, South African Chicken and duck rice.
About the Clube Militar De Macau Wine List
The wine list focuses, quite naturally, on Portuguese wine, including red, white, sparkling and fortified wines. Wines are selected to showcase the diversity of styles in Portuguese wines. Apart from the famous Douro and Alentejo, you can also find wines from Tejo and Trás-os-Montes listed at a reasonable price. There are also more than ten different fortified wines by the glass.