Best 3 bars with a stunning view in Hong Kong 2022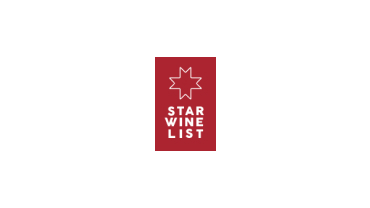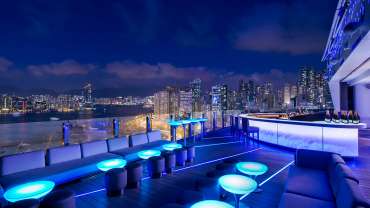 Victoria Harbour is one of the most iconic scenes of Hong Kong, a historic asset and a tourist attraction. There is no better way to enjoy the view of Victoria Harbour than from above, sitting back at a nice bar with a glass of wine in your hand – an experience that will make you understand why Hong Kong is called "The Pearl of the Orient". Here are the best places to drink wine when you want a stunning view of Hong Kong.
Phone: +852 2839 3327

Address: 310 GLOUCESTER ROAD, CAUSEWAY BAY, HONG KONG

SKYE is a rooftop bar and restaurant in The Park Lane Hong Kong, managed by Pullman. SKYE has a panoramic view of the Kowloon side and Victoria Harbour, which makes it one of the hottest spots for drinking in Causeway Bay, Hong Kong Island. Not only worthy of mention is their wine list, but also their cocktails, made by talented mixologists. The restaurant in the indoor space is also nice for some French dishes.

Phone: +852 3427 2288

Address: Peking Road, Tsim Sha Tsui

Aqua Spirit is a popular bar in Tsim Sha Tsui. The large glass panels on both sides of the bar will let you get a taste of the hybridity of the city: On one side is the stunning Victoria Harbour, on the other side a long view of the sleepless Kowloon streets. The restaurant part of Aqua Spirit serves a range of Italian dishes and Japanese delicacy.

Phone: +852 2487 3988

Address: ISQUARE, 30/F, 63 Nathan Road, Tsim Sha Tsui

EyeBar is a spot for sipping both wine, cocktail and beer in Tsim Sha Tsui. The best time to visit will be during night time so that you can enjoy the perfect nightfall view of Victoria Harbour and the Hong Kong Island right in front of you, while being immersed by the sensational ambience of the bar. Part of EyeBar sides the Chinese restaurant Nanhai No.1, which serves a tasty menu of South China Sea cuisine with South East Asian influence.