Ensue has the Best Sparkling Wine List in Asia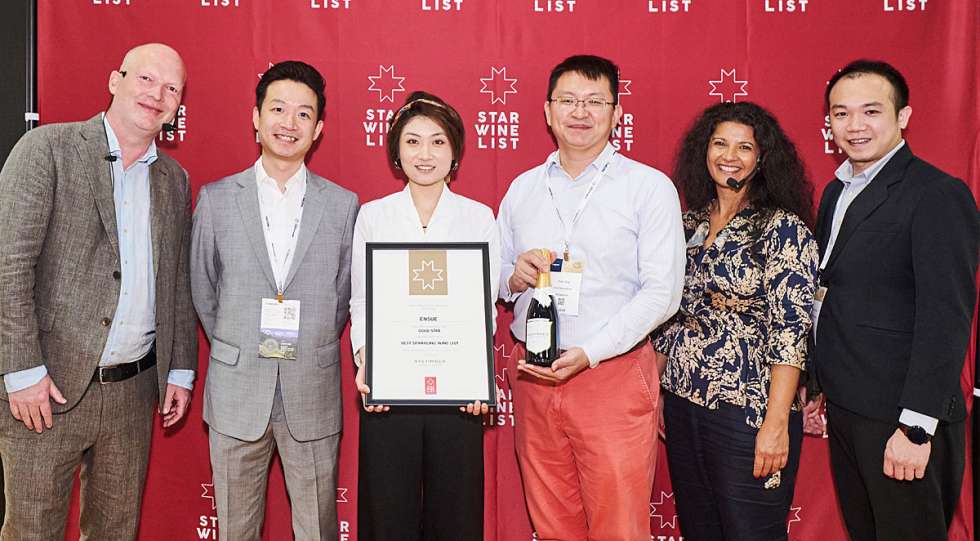 When Star Wine List of the Year Asia 2023 was celebrated in Singapore on 23 May, Ensue in Shenzhen won a Gold Star for Best Sparkling Wine List. The category was presented by Nyetimber.
"It feels amazing, I didn't expect that, because Champagne wasn't a big thing in China before. Four to five years ago we probably had like twenty wineries from the Champagne region, because we could only sell wines that were imported, not like in Hong Kong and Singapore where you could purchase wine from an auction or negociant," says Ensue's Della Tang.
"Right now the Chinese wine market is growing, so we're able to have more and more Champagne on the list."
Jury member Arvid Rosengren:
"Firmly rooted in Champagne, Ensue exhibits a deep and diverse list that will leave no bubbly lover wanting."
After the event, Della Tang told Star Wine List's Liora Levi how she used Star Wine List as a tool during Covid:
"Star Wine List is a great source to refresh your mind, learn about others, and see other people's creativity in wine list construction or their philosophy. Also, during Covid, we couldn't travel, so I would look at Star Wine List and think: ok, after Covid, where do I want to go."
Champagne is growing in China, but what about other sparkling wines?
"It's an area where I still want to grow, because I've been focusing mostly on Champagne. I'm in charge for several restaurants in our group, and for Ensue I focus on Champagne, but for other restaurants I've put other sparkling wines on the list as well."
The celebration of Star Wine List of the Year in Asia is a part of Star Wine List's international tour and the winners in the international categories in Asia will now move on to compete against the winners from many other countries in the international final in June 2023.
For our first Star Wine List of the Year Asia, we welcomed wine list entries from the markets where Star Wine List is already active: Greater China, Hong Kong, Macau, Taipei; Japan; Singapore; South Korea and Thailand.
The silver medalists in this category were:

LPM Restaurant & Bar, Hong Kong
Mesa by José Avillez, Macau
Robuchon au Dôme, Macau
Seroja, Singapore
Sinasera 24, Taitung
Terrazza, Macau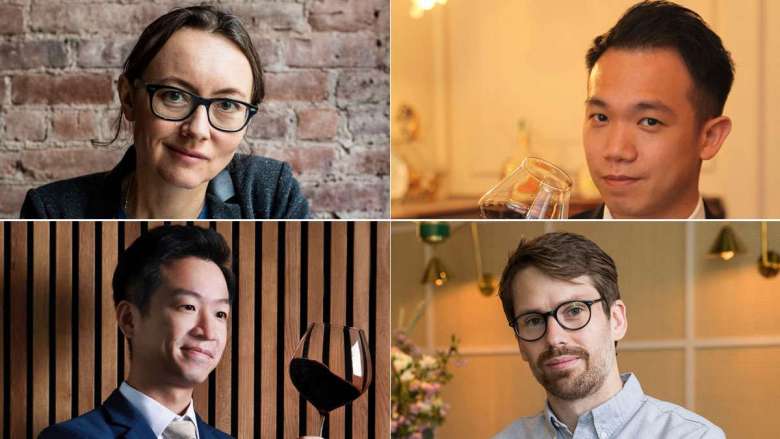 Jury
In the jury panel for Star Wine List of the Year Asia, we had four of the top sommeliers in the world:

Reeze Choi, Third Best Sommelier of the World 2023 (ASI)
Arvid Rosengren, Best Sommelier of the World 2016 (ASI)
Pascaline Lepeltier, Best Sommelier of France 2018
Justin Ho Li Vern, Best Sommelier of Malaysia 2018

The criteria for the jury are straightforward but not so simple: Vote for the most exciting wine list representing the category.
Ensue will now qualify for our International Final in June, where they will face off with the category winners from other cities and countries, such as South Africa, Australia, New York, UK and Sweden.
Read about the terms and how Star Wine List judges the wine lists here.
Published 23-May-2023
News
Premium: Search more than 2000 wine lists in 35+ countries. Download an unlimited number of wine lists.