Heaven 23 has the Best Austrian Wine List in Sweden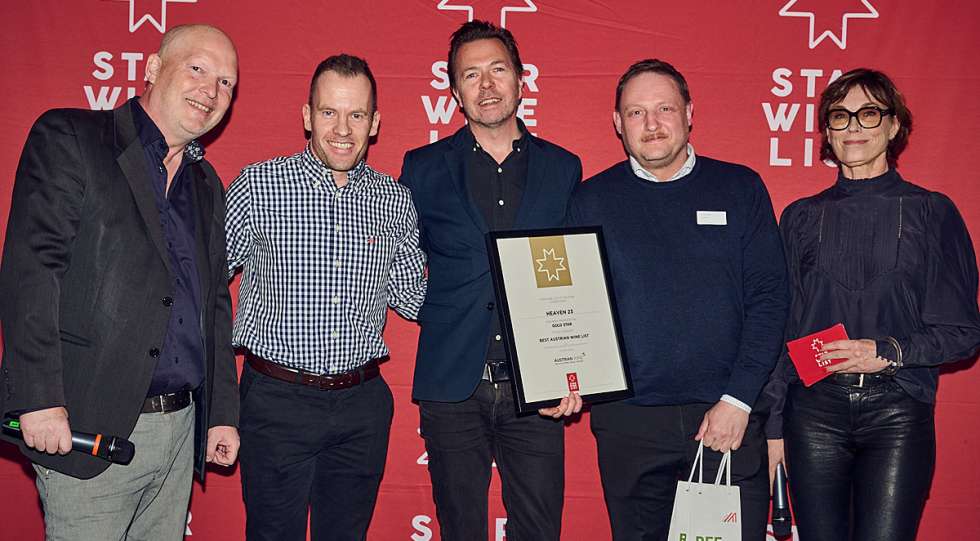 On 8 May 2023, Star Wine List celebrated the best wine lists in Sweden — for the fifth time. In the category Best Austrian Wine List, Heaven 23 in Gothenburg won the Gold Star. The category was presented by Austrian Wine.
"Well it's always a joy to be recognized. We hoped to win this time, but you can never be certain. You have to keep working really hard – otherwise you lose," says Andreas Hiller, Head Sommelier at Heaven 23.
"This place has not just chosen their focus clearly but also executes their choice in a top manner. The wine list could be used as a real marketing tool for the country; it's showcasing how one can drink through the list, imagine visiting all the regions and their top producers, and create memorable moments with the mature wines on offer," says jury member Heidi Mäkinen MW.
Heaven 23 has won this category several times before, both in Sweden, the Nordics – and the international finals 2021 and 2022.
The silver medalists in the Austrian Wine category were:

Djuret, Stockholm
Grand Hôtel, Stockholm
Hörte Brygga, Skivarp
Operakällaren, Stockholm
PM & Vänner, Växjö

The first Swedish Star Wine List celebration took place in 2018. Five years later, Star Wine List and Sweden's best sommelier teams once again gathered in Stockholm. The awards was celebrated at Skyddsrummet, Söder Mälarstrand in central Stockholm on 8 May.
The event was judged by a line-up of exceptional judges: Mischa Billing, Rajat Parr, Heidi Mäkinen MW, and Paz Levinson.
Categories and criteria
The jury has evaluated the wine lists in several categories such as the Best Sparkling Wine List and Best By the Glass List. These categories are the same across all of the international events. In addition, local categories have been added for Sweden.
The criteria for the jury are straightforward but not simple: Vote for the most exciting wine list representing the category.
Heaven 23 will now qualify for our International Final in June, where they will face off with the category winners from other countries and continents, such as South Africa, Australia, UK and New York.
Read about the terms and how Star Wine List judges the wine lists here.
Premium: Search more than 2000 wine lists in 35+ countries. Download an unlimited number of wine lists.