Vico
Wine Bar
Buenos Aires, Argentina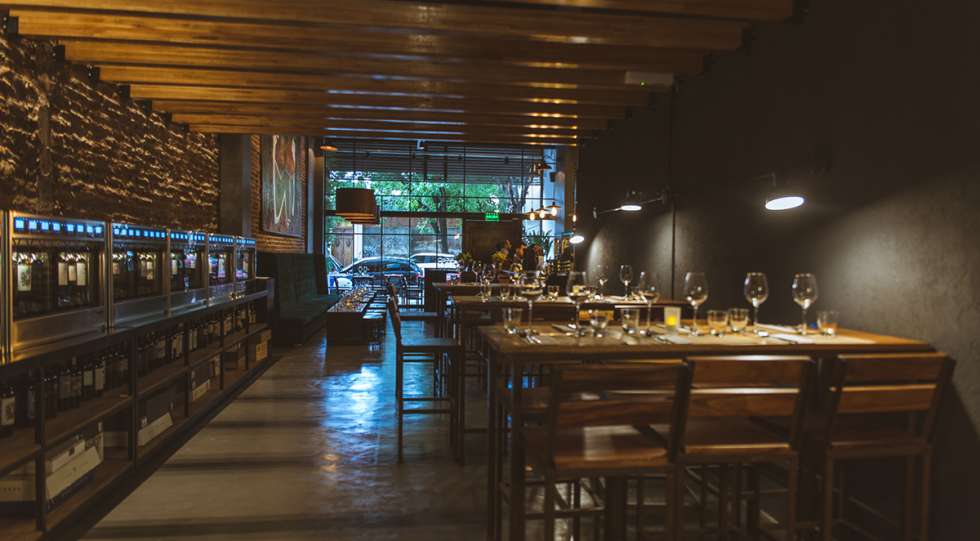 About Vico
This was one of the first wine bars in Buenos Aires to import pour-yourself-wine machines and it is wall to wall with the shiny wine dispensers with over a hundred wines from around Argentina and a bit further afield. A low-lit, urban-industrial vibe makes it a good date night spot, and the menu includes main dishes as well as sharing plates from their cheese bar. The wine bar now has two locations, one in the bohemian Villa Crespo neighbourhood and another in the hip Palermo Hollywood neighbourhood, where you can also dine at the chef's table.
About the Vico Wine List
There's no wine list per se at Vico, but the 18 self-pour machines keep 140 labels on constant rotation. The selection is predominantly Argentine but includes a wide range of varieties and wineries from around the country which have been selected by resident sommelier Pablo Colina. Tastings are by the glass in a variety of serving sizes and if you tire of wine you can order a smart selection of cocktails from the bar - including Vermouth and Sangria on tap!
Wine Tasting at Vico
Tastings are self-guided and self-pour. There's a private tasting room that can be hired out for events, and you can book yourself into the chef's table for a special gastronomy experience.
More recommendations
For a quick overview of what's happening in Argentina, charge your card and help yourself to pours of over 100 Argentine wines open each day. Although there's no formal sit-down tuition, there are a team of sommeliers hovering around the bar to help guide you through your choices and give you a primer on Argentine wine.

Vico has a selection of over one hundred different wines being poured by the glass and a team of well-trained sommeliers. It is a fantastic place to go to if you are interested in tasting a big number of wines, as they also sell small portions for those tasting rather than drinking.