Vico
Wine Bar
Buenos Aires, Argentina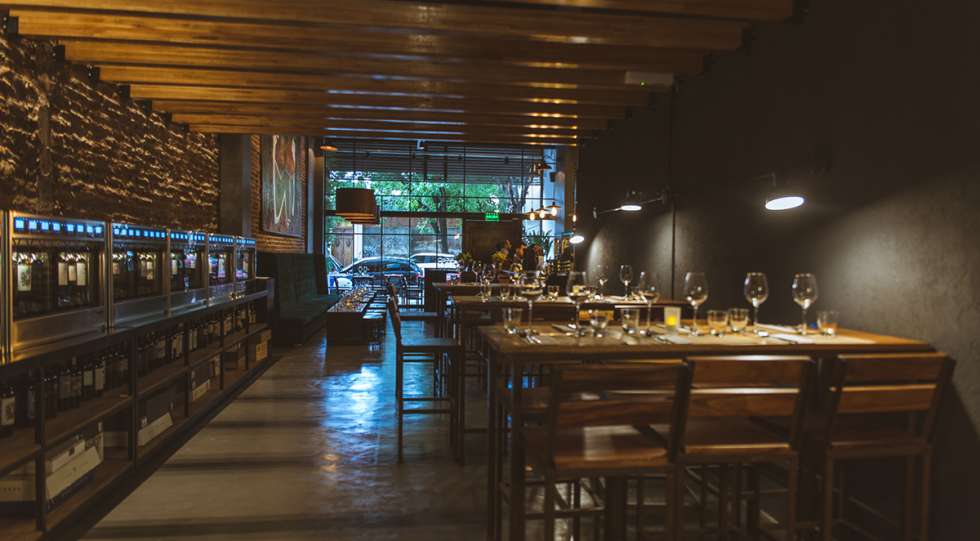 About Vico
The first wine bar in Buenos Aires to import pour-yourself-wine machines, it has shiny dispensers holding 85 wines―mostly from around Argentina―from which to choose. Simply top up a card, and slot it in before choosing the measure of choice. It's a great way to taste your way around the country if you opt for small measures. The flagship wine bar is found in the cool Villa Crespo neighbourhood while others have rolled out in the Mercado de los Carruajes market, La Plata and in Mendoza city. Come for the wine, and stay for dinner at this buzzy spot, or simply for a palate-cleansing cocktail.
About the Vico Wine List
Choosing your tipple is a visual experience that can be more fun than skimming a printed list, and 10 self-pour machines stock 100 labels that are on constant rotation. Resident sommelier Pablo Colina―a cigar specialist known for his love of bow ties― and his team are always on hand to make suggestions should the labels seem bewildering.
Wine Tasting at Vico
Tastings are self-guided and self-pour. There's a private tasting room that can be hired out for events, and you can book yourself into the chef's table for a special gastronomy experience.
More recommendations
Vico has a selection of over one hundred different wines being poured by the glass and a team of well-trained sommeliers. It is a fantastic place to go to if you are interested in tasting a big number of wines, as they also sell small portions for those tasting rather than drinking.

For a quick overview of what's happening in Argentina, charge your card and help yourself to pours of over 100 Argentine wines open each day. Although there's no formal sit-down tuition, there are a team of sommeliers hovering around the bar to help guide you through your choices and give you a primer on Argentine wine.