14 great wine restaurants in Buenos Aires 2022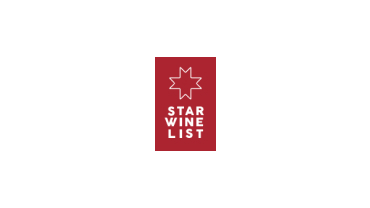 Check out our guide to some of the best restaurants in Buenos Aires, where you don't just find great food, but also smashing wines to enjoy.
Phone: +54 11 4773-3739

Address: Arévalo 2032, Palermo, Buenos Aires

The brainchild of sommelier Aldo Graziani, the Palermo branch of his eponymous restaurant offers up the same solid contemporary fare with Italian and Mediterranean influence and a wide array of local vintages as the Monserrat one, but in more space. The leafy front patio is a lovely spot for a lazy outdoor lunch prepared by chef Leonardo Azulay, while a dynamic team of sommeliers make excellent recommendations from the 500-strong cellar, named after the late Argentine wine writer Elisabeth Checa. They take pride in selecting vintages from small- and medium-size producers though there's also a...

Phone: +54 11 4737-1246

Address: Blanco Encalada 2120, San Isidro, Buenos Aires

Located in an elegant residential neighbourhood in San Isidro in Greater Buenos Aires, Alo's restaurant is a fantastic spot to enjoy a breath of fresh culinary air outside the city limits. Chef-patron Alejandro Feraud is one of Argentina's brightest talents, taking immense pride in working closely with local organic farms and orchards. Book a spot at the kitchen bar, which is buzzy and offers closeups of the talented culinary team in action. The team's work has twice been recognised by Latin America's 50 Best Restaurants.

Phone: +54 11 4854-9334

Address: Juan Ramirez de Velasco 1520, Buenos Aires

This year-old establishment is the brainchild of former pilot-turned-chef Enrique Piñeyro, who leads a young culinary team who prepares contemporary Argentine cuisine. Book ahead for comfy kitchen-side bar seats and order whole grilled surubí river fish, unusual in this city of steak fans.

Phone: +54 11 4811-1414

Address: Pasaje del Correo, Vicente López 1661, ACY Buenos Aires

A technique-led 18-course tasting menu that highlights Argentine ingredients from the length and breadth of the country, served in the intimate ambience of chef Gonzalo Aramburu's establishment in Recoleta; it's one of the last remaining fine-dining restaurants standing in Buenos Aires and I love it for an intimate date. Such detail and elegance leads to a master class in haute cuisine paired with a diverse array of vintages, starring some of the most exciting wines being produced in Argentina today. Book a table on the ground floor to catch the culinary action; the first floor has a more buzz...

Phone: +54 11 4809-8600

Address: Cavia 2985, Buenos Aires

Located in one of Buenos Aires' most beautifully refurbished mansions, enjoy lunch on Casa Cavia's gorgeous outdoor patio or dinner in the impeccably designed dining room in Palermo Chico. The restaurant's kitchen is led by executive chef Julieta Caruso, the former right-hand woman to Andoni Luis Aduriz at Mugaritz. She takes inspiration from music, movies or literature for her seasonal menus. The extensive wine list based on small producers is managed by executive sommelier Mariana Torta. The bar is also notable; enjoy a signature cocktail at the eye-catching bar, created by talented mixologi...

Phone: +54 11 4343-6067

Address: Avenida Alicia Moreau de Justo 1160, Puerto Madero, Buenos Aires

One of Buenos Aires' top fine-dining establishments, Chila is the only one to hold the Relais Chateaux accolade and also rank on Latin America's 50 Best Restaurants list 2019. Talented young Head Chef Pedro Bargero takes pride in sourcing ingredients from around Argentina for the seasonal tasting menu, while pastry chef Ana Irie's work with desserts is notable: her hibiscus box with raspberry ganache is a work of art. Sommelier Marco Scolnik, who worked in Europe, is in charge of the cellar and undertakes fantastic pairings focusing on Argentine vintages.

Phone: +54 11 4832-6058

Address: Guatemala 4699, Buenos Aires

Regarded as serving the best steak in Argentina by both diners and rankings, meat mecca Parrilla Don Julio also houses one of the most impressive cellars in the country. Book well ahead or queue up for a table at this busy restaurant, a former butcher in trendy Palermo Soho―but the mouthwatering ribeye and wines from the eye-watering cellar are worth the wait. Do ask to participate in the sensorial experience in the cellar. If you pick a particularly special bottle, you can sign it before staff display it on the wall, empty memories of the best variety. This steakhouse has been an institution...

Phone: +54 11 4774-6585

Address: Jorge Luis Borges 2108, Buenos Aires

The new project from the team behind Don Julio steakhouse, ranked 33 in the World's 50 Best Restaurants, the emblematic El Preferido de Palermo underwent a considerable facelift in 2019, while managing to retain certain airs and flavours of years bygone. Take a seat at the bar for a view of chef Martín Lukesch and team in action, while dipping into in-house charcuterie such as calabresa and mature bacon over a glass of glou-glou house wine. Other must orders include marinated red mullet and lentil stew.

Phone: +54 11 4321-1200

Address: 1086/88 Posadas, ABB, Buenos Aires

At the flagship restaurant of the Four Seasons, executive chef Juan Gaffuri creates modern Argentine cuisine that's backed up with a top wine service. The extensive list has a selection of 200 labels from around the country―and there are many others off list, so always ask―and is run by sommelier Dulce Long. Located in the swanky Recoleta neighbourhood, Elena is an oasis in the city for breakfast, lunch or dinner; you can move on next door to the polo-themed Pony Line bar for late-night​ cocktails.

Phone: +54 11 4811-1108

Address: Libertad 1161, AAW Buenos Aires

I love Gran Bar Danzon. This is where I stopped working as a bartender and started my training to become a sommelier over twenty years ago. It has a very comprehensive wine list, including many old vintages that are sometimes hard to find, and several different wines offered by the glass.

Phone: +54 11 4775-0625

Address: Thames 2296, Buenos Aires

Translating as 'the blackboards', both the food and wine lists are chalked up on boards hanging from walls, giving an authentic bistro ambience to this adorable Palermo spot. And, both food and wine menu change up regularly, according to chef-owner Rodrigo Castilla's market-to-table approach, which keeps local diners interested. Must orders include smoked bone marrow tortellini and cured grey mullet in a ponzu sauce. No reservations, open Sunday evenings.

Phone: +54 11 15-4821-3741

Address: Beruti 2602, Buenos Aires

A true classic of Buenos Aires, Oviedo is well-known for its smart service and Mediterranean cuisine. Although what many diners don't realise is that the owner has almost 20,000 wines in his cellar – with some incredible back vintages of Argentina's most iconic wines. Delve into the impressive cellar of this passionate collector while experiencing classic fine dining and swift service from a team of bow-tied waiters.

Phone: +54 11 5171-1234

Address: Avenida Alvear 1661, Buenos Aires

The Duhau Palace is today a Park Hyatt hotel. It was built almost a century ago, when Argentina was one of the richest countries on Earth. This beautiful place boasts a restaurant, a cocktail and cigar bar, a wine bar and Buenos Aires' only serious cheese cellar. It is like a food & wine lover's heaven...

Phone: +54 11 4816-6711

Address: Montevideo 938, Buenos Aires

I started my sommelier career at this restaurant in 2003, although back then, it was under different ownership. That was when Restó established its reputation for great wines and food. Located within the stylish Architecture Society's headquarters, this elegant restaurant is a tucked-away gem. The wine list is compiled by Matias Chiesa, one of few Master of Wine students in Argentina. A truly lovely place to go for lunch accompanied by a glass of something delicious, or for dinner for the tasting menu. The cheese trolley is fantastic.