Parrilla Don Julio
Restaurant
Buenos Aires, Argentina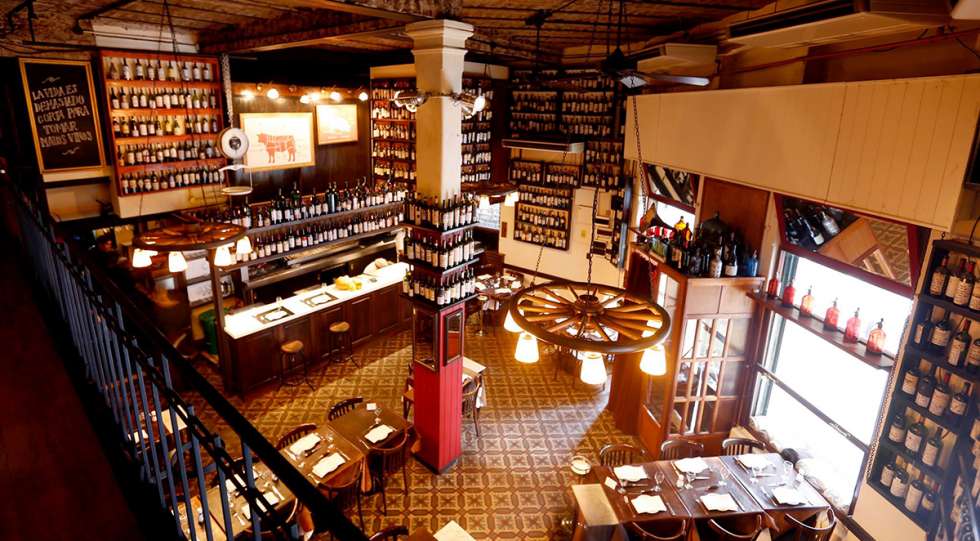 About Parrilla Don Julio
Regarded as serving the best steak in Argentina by both diners and rankings, meat mecca Parrilla Don Julio also houses one of the most impressive cellars in the country. Book well ahead or queue up for a table at this busy restaurant, a former butcher in trendy Palermo Soho―but the mouthwatering ribeye and wines from the eye-watering cellar are worth the wait. Do ask to participate in the sensorial experience in the cellar. If you pick a particularly special bottle, you can sign it before staff display it on the wall, empty memories of the best variety. This steakhouse has been an institution since opening in 1999 and today ranks among the dining elite on the World's 50 Best Restaurants list.
About the Parrilla Don Julio Wine List
Owner Pablo Rivero is one of Argentina's finest noses, a passionate sommelier who has over 1,500 labels and an impressive 50,000 bottles in the cellar. His passion has been building a cellar stuffed with a huge array of iconic vintages, with the earliest dating back to 1938. It also has large format bottles and is a 100 percent Argentine cellar and list. Rivero leads a crack team that includes former national champion Martín Bruno as wine director. More than 40 wines are available by the glass or mini decanter.
More recommendations
Another big wine list and a definitive star of Argentina's gastronomy is, of course, Don Julio, the steakhouse that just placed 14th in the Latin America's 50 Best Restaurant 2022 list. The owner is a very good friend and a sommelier, and has one of the most beautiful and complete cellars in the country. I used to live around the corner, too, so I would end up at the restaurant more often than I should, but not as often as I would like to!
Parrilla Don Julio awards