Don Julio
Restaurant
Buenos Aires, Argentina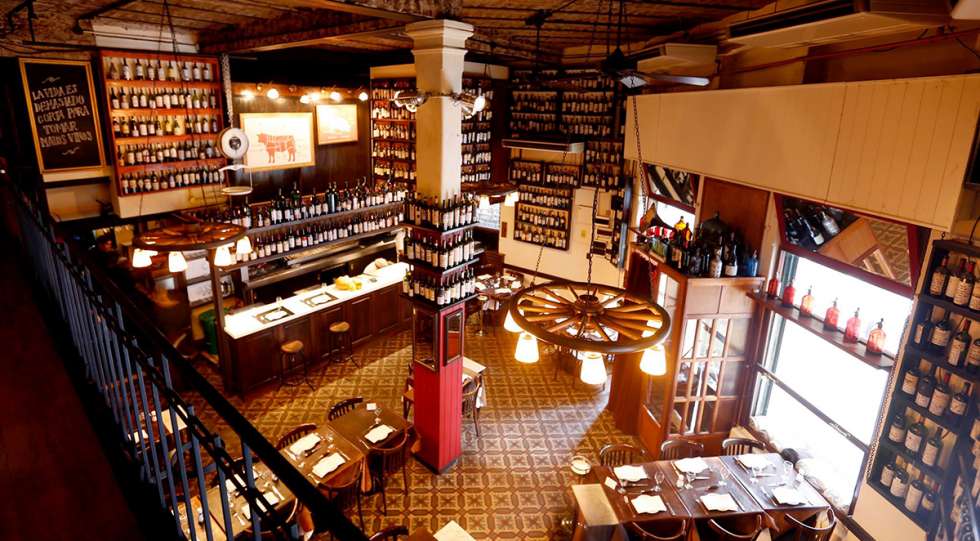 About Don Julio
Possibly the best steak in Argentina, Don Julio is a Buenos Aires classic for its beef but also has one of the most impressive cellars in the city. You'll have to queue up to get a seat at this busy restaurant which sits on a corner block in Palermo Soho, but the mouthwatering asado and eye-watering wine list are worth the wait. Don Julio has been an institution in Buenos Aires since it opened in 1999 and still sits comfortably at the top as one of the best parillas in the city. Steak and Malbec eat your heart out!
About the Don Julio Wine List
The owner, Pablo Rivera, is also a sommelier and has over 900 labels and over 13,000 bottles in his cellar - including many old vintages and large format bottles. Don Julio's wine list focuses on Argentine labels, but you'll find a few imported jewels in there too. If you pick a particularly special bottle, the servers will ask you to sign it before they display it on the wall where thousands of empty bottles line the shelves.
More recommendations
Another big wine list and a definitive star of Argentina's gastronomy is, of course, Don Julio, the steakhouse that just placed 4th in the Latin America's 50 Best Restaurant list. The owner is a very good friend and a sommelier, and has one of the most beautiful and complete cellars in the country. I used to live around the corner, too, so I would end up at the restaurant more often than I should, but not as often as I would like to!