Palais Coburg – Silvio Nickol
Restaurant, Hotel
Vienna, Austria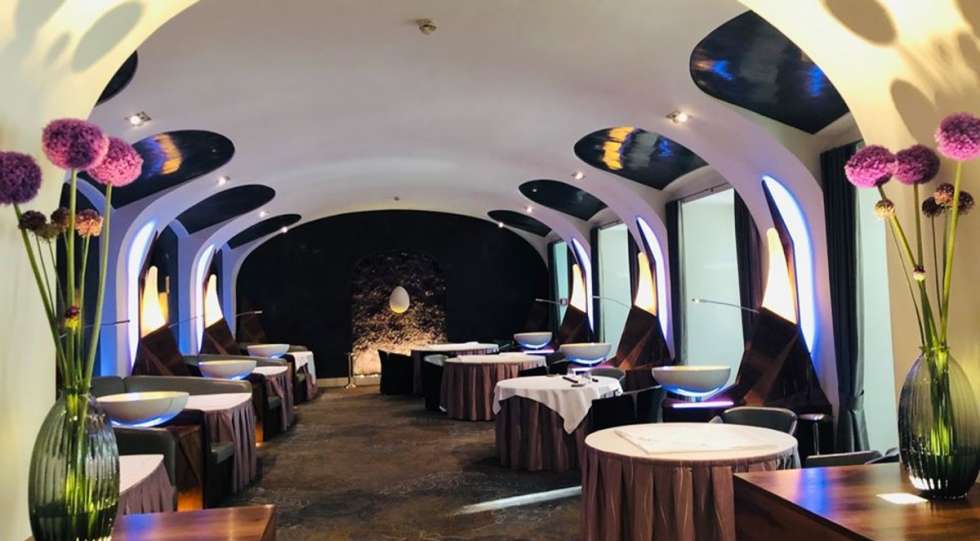 Palais Coburg – Silvio Nickol Wine List
About Palais Coburg – Silvio Nickol
The two Michelin star fine-dining restaurant Silvio Nickol is located in the luxury Hotel Palais Coburg. The food is excellent, and the wine cellar is outstanding. And if you don't know what to choose from all the great bottles on the wine list – trust the pairings of Thomas Juranitsch, Head Sommelier of Silvio​ Nickol.
About the Palais Coburg – Silvio Nickol Wine List
The wine cellar – where you need the fingerprint of one of the sommeliers to get in – is divided into six: France, New World, Old World, Champagne, Rare wine and Yquem, with a total of around 60,000 bottles.
On the wine list – ok sorry, they call it wine book – you will find around 5,500 references. The same wine list (ok, wine book) is also available in the wine bar in the lobby of the hotel, or in the second restaurant of Palais Coburg, called Clementine.
More recommendations
It's a world class wine list and I was specifically impressed by the depth of vintages, regions and producers. That is of course the result of long time collecting and curating. I also liked the selection of sweet wines as well, really amazing, said jury member Raimonds Tomsons when Palais Coburg - Silvio Nickol won Grand Prix in Star Wine List of the Year Austria 2021.

Every finalist is absolutely world-class, but the jury was in complete agreement here. This place is a temple of wine, and they go wide across the globe, presenting the best wines the world has to offer, still at a fair price point. It is just a beautiful wine list, jury member Arvid Rosengren said when Palais Coburg Silvio Nickol won Grand Prix Gold in Star Wine List of the Year International 2021.

Palais Coburg – Silvio Nickol has an amazing selection of sparkling wines. I loved the verticals from many great Champagne producers, with some rare gems here and there.
Star Wine List Of The Year
Palais Coburg – Silvio Nickol other awards