MAST Weinbistro
Restaurant
Vienna, Austria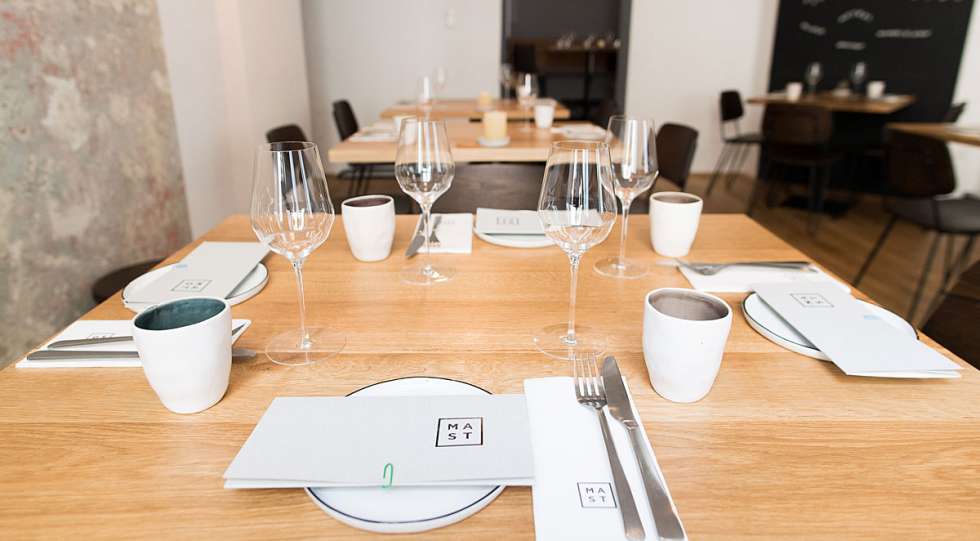 MAST Weinbistro Wine List
About MAST Weinbistro
The two good friends Matthias Pitra and Steve Breitzke (MA = Matthias & ST= Steve) started this bistro in 2017, and before that the two sommeliers worked in high-end gastronomy for more than 15 years. This bistro has already become a hotspot for sommeliers, winemakers, retailers & food travellers – so when you come here, you might recognize some faces on the other tables or even end up in the bar with a lot of bottles and new friends.
The food is locally sourced: fresh vegetables straight from the garden, meat from the local farmer. The menu includes high-quality products that are currently in season in Austria, and if you are having a hard time to choose: leave the decision to the kitchen staff and go for the "Chef's Choice", which has become a flagship menu at MAST. MAST is also open Sundays, which is quite rare even in a big city like Vienna.
About the MAST Weinbistro Wine List
The MAST wine list only contains wines that Matthias and Steve enjoy drinking themselves. Organic and natural​ is their standard. You will also find some "ghost wines" from Jura.
(Matthias Pitra is also Star Wine List's Vienna ambassador, Editor's note)
MAST Weinbistro Food Menu
Great for
More recommendations
MAST has to be one of my favorite wine lists in Europe. The focus and curation is unmatched.
Star Wine List Of The Year
Wine team
Wine Stories
Wine Guides