Star Wine List of the Year Finland 2020 – all the winners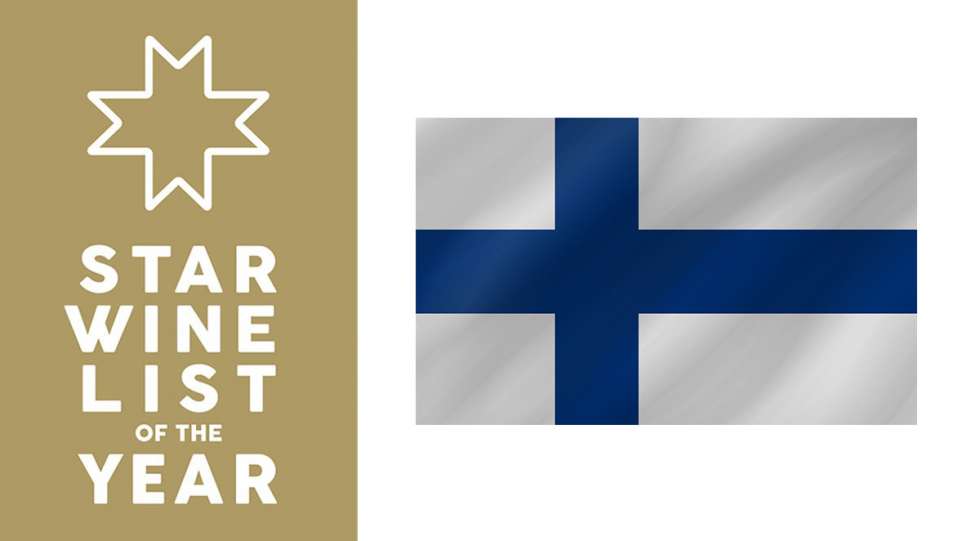 On 31 August, Star Wine List of the Year Finland was held for the first time ever. Savoy won the prestigious Grand Prix category as well as Austrian Wine List and German Wine List.
"A fascinating selection covering many different regions and countries, spanning some back vintages and showing a great mix of classic and well-known names as well as some newer, lesser known appellations and producers. Well balanced and easy to navigate wine list," says jury member Marc Almert, worlds best sommelier 2019, about Savoy.
Here are all the finalists and winners:
In addition to the honour and diplomas, winners of several categories will be invited to the Global Final of Star Wine List of the Year in Vienna, May 28 2021 – where the best wine lists in the world will be crowned.
The winners of the category Best Austrian Wine List in each country will also get an all-inclusive trip to Vienna for the Global Final and VieVinum in May 2021.
THE JURY
The jury for this Star Wine List of the Year event is five renowned international sommeliers with tons of competitions on their resumés:
• Arvid Rosengren
ASI Best Sommelier of the World 2016 and partner of Star Wine List, Arvid Rosengren returns to the jury duties after also having been part of the jury for Star Wine List of the Year in Sweden earlier this year. Arvid Rosengren is based in New York and heads up the wine program at the restaurant Legacy Records.
• Paz Levinson
Argentinian top sommelier Paz Levinson is based in France, where she oversees the wine program for the entire Pic restaurant group. An experienced competitor, Paz Levinson has won the Best Sommelier of Argentina and Americas.
• Pascaline Lepeltier
The influential and New York-based Lepeltier is managing partner and sommelier at Racines in Manhattan. She is also the Best Sommelier of France 2018 and has also won the prestigious title Meilleur Ouvrier de France.
• Marc Almert
Marc Almert is the current 2019 ASI Best Sommelier of the World. Marc is from Germany but is currently Head Sommelier at Baur-au-lac in Zurich, Switzerland.
• Raimonds Tomsons
Raimonds Tomsons is the ruling ASI Best Sommelier of Europe and Africa. Tomsons is the head sommelier at restaurant Vincents in Riga, Latvia.
Published 31-August-2020
News / Finland
Premium: Search more than 2000 wine lists in 35+ countries. Download an unlimited number of wine lists.