Palace
Restaurant, Wine Bar
Helsinki, Finland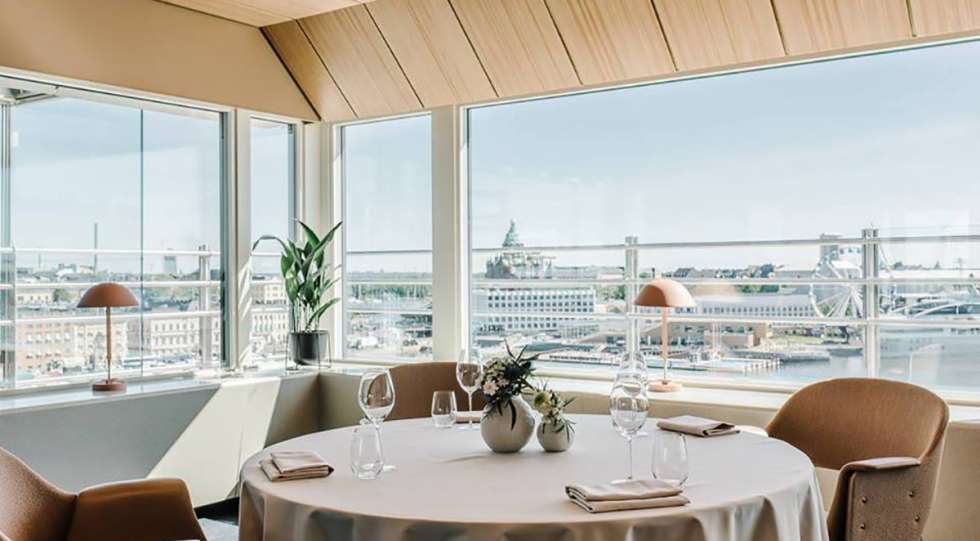 Palace Wine List
About Palace
Established already in 1952, Michelin star-restaurant Palace has for long been one of the very best restaurants in Helsinki, with its eclectic high-end food and beautiful roof-top location with a view over the sea. During weekdays Palace is usually packed with business people, and during weekends with foodies and gourmets from all over the world, so make sure to make a reservation if you want to dine here. If you only want something to drink, there's a small bar next to the restaurant where you can have premium cocktails and top-notch wines, always flawlessly served.
About the Palace Wine List
The wine list contains a great range of wines from mainly classic countries and regions, like Champagne, Burgundy, Bordeaux, Germany and Tuscany, and there's plenty of affordable-prices older vintages to find. Some New World countries and lesser-known European countries are also featured on the list, even though the classics rule.
Great for
More recommendations
A classic list with a lot of verticals and many well-known producers, says jury member Marc Almert, Best Sommelier of the World 2019, about the Palace winning gold in Best Medium-Sized List in Star Wine List of the Year Finland 2021.
Star Wine List Of The Year
Palace other awards