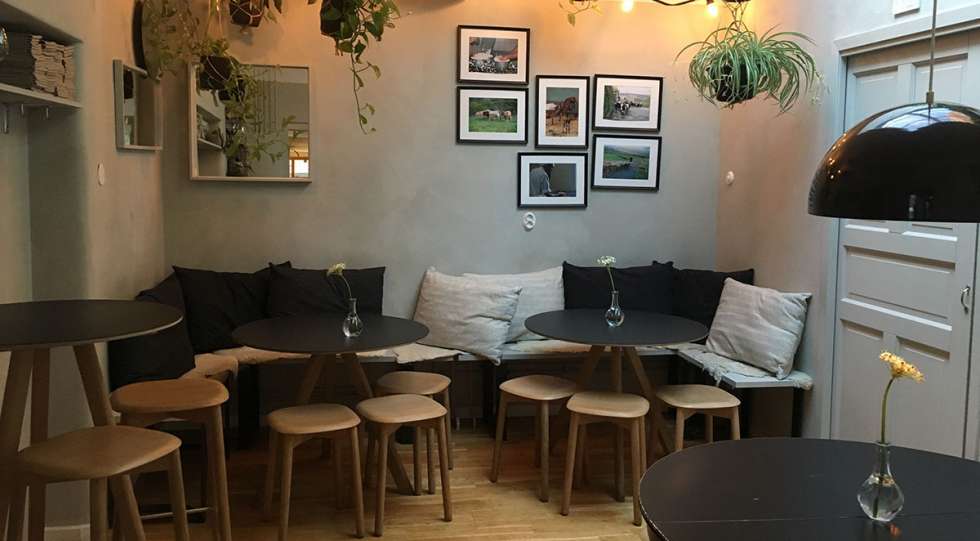 Julie Wine List
Julie Updates
About Julie
Located in the old town of Malmö, two stones throws away from the tourist friendly lilla torg in Malmö, lies Julie. A wine bar established 2018 and is borrowing its name from Beaujolais artisan wine maker Julie Balagny. And just as the winemaker strives to be close to the "more than biodynamic" approach to the wine so do Julie (the wine bar).
About the Julie Wine List
Expect to find wide variety of big household within the genre, such as Cornelissen, Dutraive, Valette etc. But be also sure not to miss their nice and fun selection of fresh wines on tap.
Or you can also ask their well trained sommeliers for help if you are looking for something special. A great cheese selection and rotisserie grilled cuts makes sure you dont need to go hungry.
More recommendations
​Julie, the rising star of the Malmö wine scene, takes its name from natural wine legend Julie Balagny. Fun, weird and amazing wines by the bottle, by the glass or from the tap, often poured by veteran sommelier Gustav Nord, and best paired with cheese. A great place for day time wine sipping.