15 places in Skåne where you can celebrate Riesling Week 2023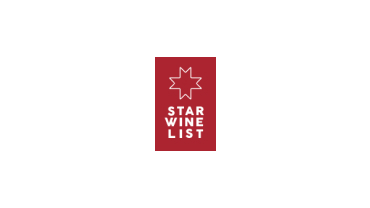 Riesling Weeks 2023 in Sweden is celebrated May 29 to June 11. Here are the venues in Malmö and the rest of Skåne where you can join the Riesling celebration! To see all the offers from the participating venues, please choose Swedish language. (Sponsored by Wines of Germany)
Phone: 040-643 63 65

Address: Norra Vallgatan 88, Malmö

BISe opened in late spring 2022 and is a welcome breath of fresh air in Malmö's restaurant scene. Influences are continental, with a relaxed yet playful vibe behind food, interior and drinks. The space is split into three main areas; a wine bar with a "living room-esque" feel, a dining room, and a small cocktail bar adjacent to the wine bar. In the wine bar, you can expect an array of a bit more natural wines by the glass and snacks in various sizes. The food is focused around a three-course menu where you choose your starter, main course, and dessert from a few different options. The plates...

Phone: +46 40 97 18 18

Address: Hjulhamnsgatan 5, Malmö

Sparkling Wine List of the Year Sweden, presented by Duval-Leroy 2022

Johan P is a classic fish restaurant and something of a institution in the Malmö restaurant scene. Seafood platters, lobsters, hollandaise sauce and classic environments with classic wine list.

Phone: +46 40 627 11 60

Address: Tegelgårdsgatan 9, Malmö

Sustainable Wine List of the Year Nordic 2022

Located in the old town of Malmö, two stones throws away from the tourist friendly lilla torg in Malmö, lies Julie. A wine bar established 2018 and is borrowing its name from Beaujolais artisan wine maker Julie Balagny. And just as the winemaker strives to be close to the "more than biodynamic" approach to the wine so do Julie (the wine bar).

Phone: +46 40 43 81 81

Address: Västergatan 6C, Malmö

By the Glass List of the Year Sweden, presented by Domaine Laroche 2023

L'Enoteca is Malmö's living room and wine bar combined. L'Enoteca offers wine tastings, winemaker dinners and simple wine friendly dishes from Monday to Saturday. Great outdoor terrace for sunny summer days, and a perfect location near the central station if you want a quick stop.

Phone: +46 42 506 04

Address: Helsingörskajen 10, Helsingörskajen

L'Enoteque is located right by the water in Helsingborg, and during summer they have a big patio where you can enjoy both wine and a beautiful sunset. Usually, there is around 200 wines by the glass to choose from; you just pick what you want from the bottles on the walls. The knowledgable staff can always guide you if you have trouble choosing.

Phone: +46 411 53 20 10

Address: Östra Vemmenhög, Skivarp

Swedish Wine List of the Year Sweden 2023

Sydkustens at Pillehill is both a farm hotel, brasserie and wine bar. The restaurant is open year round and serves a locally sourced cuisine. The wine list is wide with wines from both old and new world countries, and in many wine styles. Wine tastings are often available, both scheduled and by request. For the restaurant you need to book ahead, bar guests are welcome to drop in.

Phone: +46 40 29 44 44

Address: Anna Lindhs Plats 10, Malmö

Sustainable Wine List of the Year Sweden, presented by Gérard Bertrand 2023

Swedish Wine Center was not fortunate to open its doors during the 2020 pandemic. But the concept and the great location in central Malmö should ensure that it survives. If you are curious about the emerging Swedish wine scene, then this is the place to learn more. The experienced owners are also behind Skivarp's hotel in the Skåne countryside.

Phone: +46 76-163 40 40

Address: Idalavägen 33-5, Trelleborg

Best Short List of the Year Sweden 2023

A winding road takes you to a small gastronomic oasis in the middle of the Scanian rapeseed fields between Trelleborg and Ystad – Weinberg's hotel. The original Idala Farm has been transformed under the ownership of the Weinbergs to become a small gem when it comes to gastro tourism with hotel rooms of international standard, an ambitious restaurant with its' own garden and vineyard. There is also a banquet hall to accommodate even the bigger groups of guests. The rooms are decorated in a fun and unexpected fashion, and none is the other alike. The restaurant delivers courses based on the ga...

Phone: 044-22 60 00

Address: Arkelstorpsvägen 79, Kristianstad

Phone: 042-12 90 35

Address: Södra Storgatan 19, Helsingborg

Château Forêt is a part of Riesling Week Sweden 2023.

Phone: 0431-36 45 90

Address: Pål Romares gata 2, Torekov

G. Swensons krog is a part of Riesling Week Sweden 2023.

Phone: +46 042-36 22 30

Address: Bökebolsvägen 11, Mölle

Grand Hotell Mölle is a part of Riesling Week Sweden 2023.

Phone: +46 070-833 11 20

Address: Kyrkogatan 13, Lund

Hypoteket is a part of Riesling Week Sweden 2023.

Address: Kyrkogatan 17, Lund

Lenoteket Vinbar is a part of Riesling Week Sweden 2023.

Phone: +46 0271 64 64

Address: Kastanjegatan 18, Lund

Matrummet is a part of Riesling Week Sweden 2023.