Concept Riesling
Wine Bar
Düsseldorf, Germany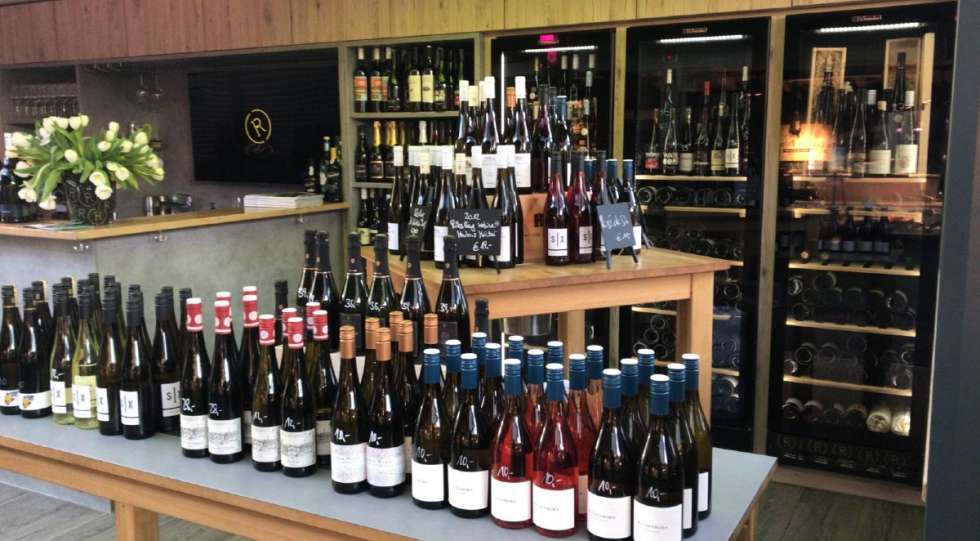 Concept Riesling Wine List
About Concept Riesling
Concept Riesling is located in the public market at Carlsplatz, which is a vibrant daily market in the old town area. The market is one of the most popular local destinations, with food shopping, flowers, special stall for meats, cheese, olives and spices. The gentleman behind Concept Riesling, Philipp, has been collecting wines and buying private cellars for years, and eventually decided to open up a location in the market.
The shop is also a wine bar, and you can drink glasses or bottles at the stall in the market, or buy bottles to take away. The fun part is that these guys have a reserve cellar in the market stall where you can check out older or rare bottles. You can also bring food to eat at the Concept Riesling booth from vendors in the market. Grabbing some salami from the French booth across the walkway or the pizza place nearby is encouraged. If you go in the afternoon it is mellow and you can enjoy a quiet glass, in the evening it becomes a hangout for wine lovers, collectors and sommeliers after work.
The staff is an all-star team of sommeliers who have lots of fun at work listening to music and nerding out about wines with guests who are serious wine lovers. This is also a top spot to run into winemakers​ visiting town.
About the Concept Riesling Wine List
The cellar is a fabulous rotating selection of old and rare wines; Very strong in excellent older German Rieslings mixed with Bordeaux, Italian and random bottles from everywhere. If you have a love of properly aged Riesling this place is a must! You can find wines from the '60s to the 2000s, often from wineries that are not even around any more. They have a full range of several decades from one producer in all ripeness levels and styles. Sometimes they have such a large selection of older vintages that the wineries will buy wines back from them, knowing that they are cared for and from a good source.
Concept Riesling is also great at supporting young German winemaking talent and feature some under the radar new winemakers. This place is really more than a wine bar; it is a store, cellar, wine bar, wine lovers hang out in the middle of a market. A unique place not to miss!
More recommendations
Master of Wine and local jury member Konstantin Baum said this when Concept Riesling won the Gold in Special Jury Prize Germany 2021:

We had some great options to pick from, but as one of the jury members said 'they have every god damn wine that Germany every produced'. It's just a great selection of German wines, and Riesling in particular. They are really special and they deserve this award.
Star Wine List Of The Year