12 great wine bars and restaurants in Düsseldorf and surroundings 2023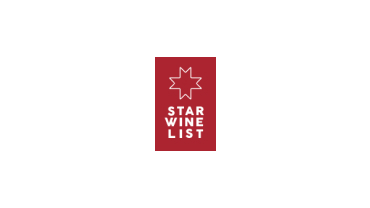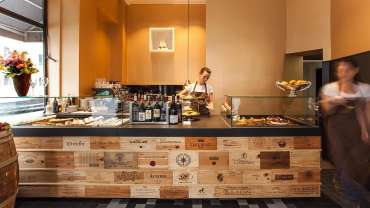 Going to ProWein, or are you planning a trip to Düsseldorf later on this year? Whatever the occasion – here is the guide to the best wine bars and wine restaurants in and around Düsseldorf!
Phone: +49 1575 8805864

Address: Hellweg 28-30, Bochum

FIVE is an intimate, casual fine-dining restaurant with a unique concept; the chef is also the sommelier. Tibor Werzl leads the kitchen and oversees the extensive wine list with the help of Nicolai Menting. The intimate dining room with around 30 seats offers set five-course menus that change monthly. Tibor cooks and does the wine service, offering guests a unique opportunity for food and wine pairings. The menus are innovative, international and elegantly prepared. The ever-changing wine list showcases Tibor's love of Loire, Jura, Riesling, and lesser-known top producers.

Phone: +49 234 97645666

Address: Alte Hattinger Straße 31, Bochum

Best Short List of the Year Germany 2021

Zum Grünen Gaul is a lovely, cosy and rustic wine bar located in the heart of Bochum in the "Ruhrgebiet", created by Five and Franz Ferdinand - the owners of the Livingroom. Zum Grünen Gaul means "The Green Horse" and the interior is modern and chic, but still not too ostentatious. The dark colors and the dimmed light create a cosy atmosphere. The food served in the bar is local, organic German dishes in a bar format – what we love to call German soul food!

Phone: +49 2324 96030

Address: Am Büchsenschütz 15, Hattingen

Diergardts Kühler Grund is a country "Gasthaus" restaurant located in the Ruhrgebiet region. The venue is warm and welcoming with a country charm and has been run by the Diergardt family for several generations. The food menu features German classics alongside high level casual fine dining options. Phillip Diergardt is responsible for the fabulous wine list and friendly hospitality. The cellar has a nice selection of 1990's Bordeaux, Jura, Loire, Austrian and, of course, German wines. It offers a fun mix of classics, older vintages and lesser-known wine regions. It is a labour of love and de...

Address: Ohligser Markt 1, Solingen

Maku Concept is a wine bar located in Solingen, featuring small-producer organic wines. A quick trip from Düsseldorf by train, this cosy wine bar is walking distance from the station in the old factory buildings and features a thoughtful selection of wines curated by top German sommelier and wine writer Sebastian Bordthäuser. Maku Concept offers 40 wines by the glass from around Europe. The food is creative casual, with Chef Patu Habacht bringing years of fine dining experience to this relaxed concept. The warm industrial style makes for a welcoming place to enjoy great food and drink.

Phone: +49 211 94218181

Address: Ackerstraße 181, Düsseldorf

Nine O Five is a delicious pizza place with two locations in Düsseldorf: the Carlsplatz market and Flingern. They serve Neapolitan style pizza with 72 hour-aged sourdough crust. The pizzas are made with organic ingredients with a focus on slow food productions. In short: top-quality topping to go on deliciously chewy and crispy crust cooked in a super hot oven. They also offer a nice selection of seasonal antipasti and salads. Nine O Five is all about high-quality ingredients, served in a very casual setting. The tables are tall with bar stools and made for sharing. Complete with buckets of...

Phone: 0171 7804104

Address: Birkenstraße 47A im Hinterhof, Düsseldorf

Wyno is a wine bar located in the back of the Bulle Bakery in Düsseldorf's hip Flingern neighbourhood. To find it, you must go into the backyard of the Bakery and the gallery Sammlung Philara. You will see no signs, but the entrance is under the neon blue Glas Lennarz sign. Wyno has no wine list but offers some wines written on a blackboard. There are also some cured meats and cheese served with the Bulle Bread (arguably the best bread in town). The exciting part about this hidden gem is that they do not offer a written list for the bottle selection, but instead a selection "of the moment"....

Phone: +49 211 20081860

Address: Tannenstraße 23A, Düsseldorf

The Stöckmanns family, who also have a fine dining restaurant in a nearby smaller city, opened up Finns as a neighbourhood wine bar. It is more than just a wine bar though, it is a relaxed more modern version of the original Michelin starred restaurant the family has had for generations. The food is top-notch, innovative, interesting and delicious. It over-delivers in what you expect for a neighbourhood place in a quiet residential area a little north of downtown. It is warm and welcoming; perfectly set up for a relaxed dinner or a glass of wine and some snacks at the counter. Intimate with on...

Phone: +49 211 97711737

Address: Weißenburgstraße 19, Düsseldorf

Austrian Wine List of the Year Germany, presented by Austrian wine 2021

Located in the friendly neighbourhood of Derendorf in the northern part of Düsseldorf, Rocaille is a café, wine bar and restaurant. They open in the late morning for coffee and pastry and stay open all day. The pastry selection is amazing and the coffee is made with care and attention to detail. Rocaille allows for a coffee into wine type of afternoon… if that is what you are looking for. The food and ambiance are a mix of French, Italian and German. The menu offers charcuterie, roasted rack of lamb, macaroons, breakfast and everything in between, depending on what time of day you arrive. Th...

Phone: +49 211 20052686

Address: Eiskellerberg 1, Düsseldorf

By the Glass List of the Year Germany 2021

The Eiskeller wine bar is located near the Rhine River in the "Altstadt" old city of Düsseldorf. It is tucked into an old building a few blocks from the river that was once used as a cellar to store ice brought down the river. This is how it got the name Eiskeller. This is a cozy little stone cellar with wooden tables and lots of candles. It is a classic wine bar in the sense that it serves a large assortment of wines by the glass and bottle, and charcuterie or cheese to go with it. Most of the snacks offered are bought from local producers. They are all top quality and served in generous port...

Phone: +49 211 87744595

Address: Altestadt 12, Düsseldorf

Parlin is known for its lovely vintage ceiling and hearty German French kitchen. The assortment of dishes include classics like calf's liver, tartar, schnitzel and oysters. It is more of a restaurant than a traditional wine bar during dinner hours. Parlin stays open later to cater to people wanting to enjoy a bottle of wine and relax. Located in the centre of the bustling old city with a busy lively brasserie vibe, it is a good place to a grab a glass and people watch. It is cozy and welcoming on a cool evening and a nice place to relax in the Altstadt.

Phone: +49 211 1381-0

Address: Königsallee 1A, Düsseldorf

Pink Pepper is located in the Steigenberger Park Hotel in the heart of downtown Düsseldorf. Head Chef Benjamin Kriegel and Restaurant Manager Ramona Kriegel host guests in this colourful, hip atmosphere. The food is elegant and served in 5 to 7-course menus, prepared with top quality European products. On the wine list, you can find classic European regions alongside lesser-known places like Greece, Georgia, and Lebanon can be found by bottle and glass. A lovely place to enjoy a stylish dinner.

Phone: +49 152 28759836

Address: 40213, Carlsplatz 26, Düsseldorf

Special Jury Prize Germany, presented by Martha's 2021

Concept Riesling is located in the public market at Carlsplatz, which is a vibrant daily market in the old town area. The market is one of the most popular local destinations, with food shopping, flowers, special stall for meats, cheese, olives and spices. The gentleman behind Concept Riesling, Philipp, has been collecting wines and buying private cellars for years, and eventually decided to open up a location in the market. The shop is also a wine bar, and you can drink glasses or bottles at the stall in the market, or buy bottles to take away. The fun part is that these guys have a reserve...