ROCAILLE Café Bistrot Wine bar
Wine Bar
Düsseldorf, Germany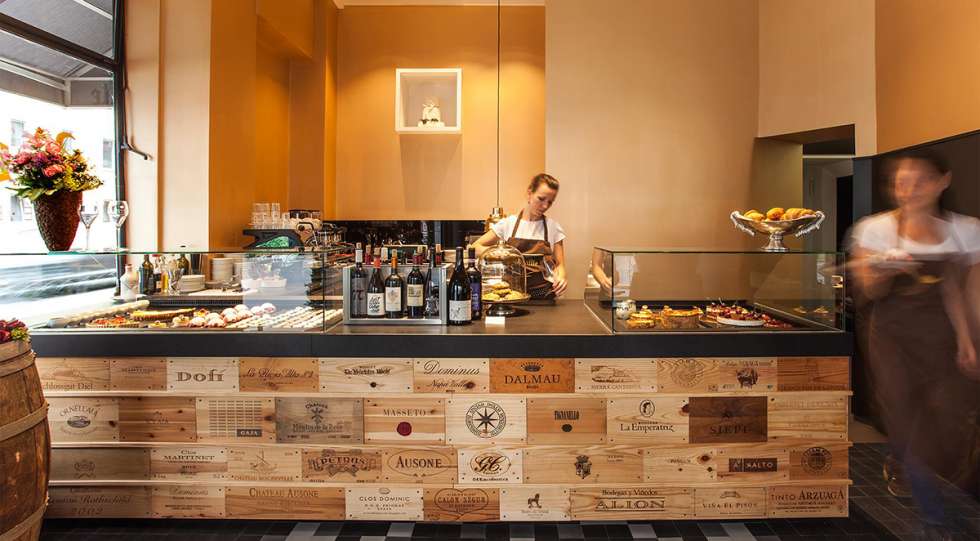 ROCAILLE Café Bistrot Wine bar Wine List
About ROCAILLE Café Bistrot Wine bar
Located in the friendly neighbourhood of Derendorf in the northern part of Düsseldorf, Rocaille is a café, wine bar and restaurant. They open in the late morning for coffee and pastry and stay open all day. The pastry selection is amazing and the coffee is made with care and attention to detail. Rocaille allows for a coffee into wine type of afternoon… if that is what you are looking for.
The food and ambiance are a mix of French, Italian and German. The menu offers charcuterie, roasted rack of lamb, macaroons, breakfast and everything in between, depending on what time of day you arrive. The ingredients are sourced from local farms and prepared in a simple homely way. It is the type of bistro you want to have in your neighborhood.
About the ROCAILLE Café Bistrot Wine bar Wine List
The cellar is large with a deep selection of big-name Bordeaux & Super Tuscans. They excel at full-bodied reds and aged German whites, including Breuer and Donnhoff. The Rocaille cellar has been selected by Michael Spreckelmeyer and includes around 1,000 positions ranging from California to Tuscany. The attitude is relaxed and the list at this neighborhood place is unexpected, offering many treasures and is always an interesting read.
Star Wine List Of The Year
Wine team
Alexandra Wende

Patissière
Wine Guides