Finns Wine & Kitchen
Restaurant, Wine Bar
Düsseldorf, Germany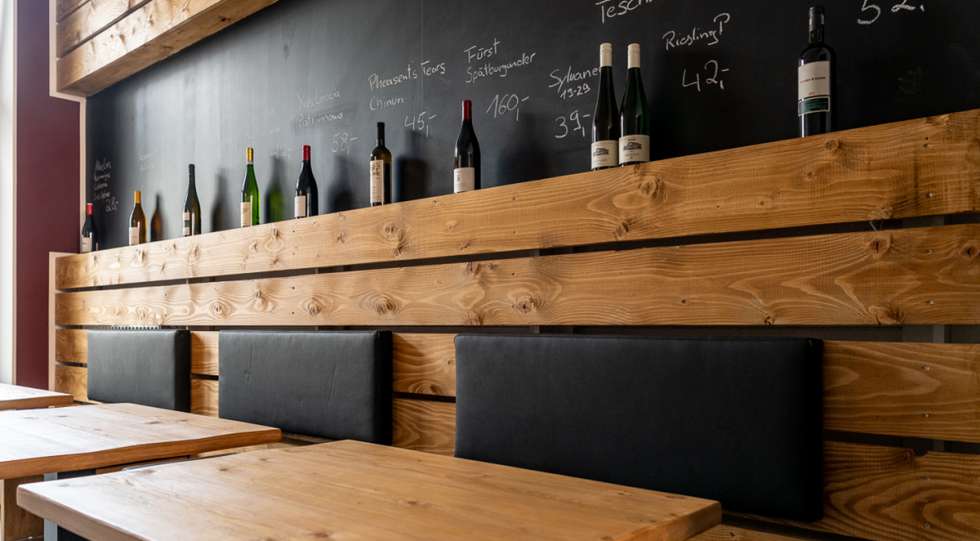 Finns Wine & Kitchen Wine List
About Finns Wine & Kitchen
The Stöckmanns family, who also have a fine dining restaurant in a nearby smaller city, opened up Finns as a neighbourhood wine bar. It is more than just a wine bar though, it is a relaxed more modern version of the original Michelin starred restaurant the family has had for generations. The food is top-notch, innovative, interesting and delicious. It over-delivers in what you expect for a neighbourhood place in a quiet residential area a little north of downtown. It is warm and welcoming; perfectly set up for a relaxed dinner or a glass of wine and some snacks at the counter. Intimate with only a dozen or so tables.
About the Finns Wine & Kitchen Wine List
Hermann is the host most nights; he is one of the friendliest folks in hospitality and also happens to do the wine list. He is well informed and passionate about wine. The wine list is fun and offers interesting wine from small terroir-driven producers around Europe. The sparkling list is particularly interesting with everything from Hungarian Furmint to aged German sekt. The selection is changed often and is always made with thoughtfulness and open-mindedness. Ask for a recommendation and be open to a surprise!