The best Austrian wine lists in Germany 2023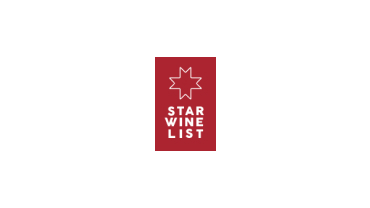 Here is the guide to the best spots in Germany to drink Austrian wine. These venues were all finalists in Star Wine List of the Year Germany 2023. Check out all the venues and the winning wine lists!
The Austrian Wine Marketing Board is based in Vienna, and is a national service body for the Austrian wine industry. The aim is to strategically support, coordinate and maintain quality and sales.

Phone: +49 30 80492444

Address: Mittelstraße 1, Berlin

Austrian Wine List of the Year Germany, presented by Austrian Wine 2023

Lead by two of the most prominent sommeliers in Berlin, Willi Schlögl (ex Petit Felix and Cordobar) and Johannes Schellhorn (ex Nobelhard & Schmutzig), Freundschaft (which means friendship in German) has become THE wine place in Berlin. Nestled in the student area of Berlin in Mitte, next to Unter den Linden, Freundschaft makes you feel right at home. Their bar looks like the long dining table where your family and friends would meet up around a glass or two or a bottle of wine, discussing the world. But for me, the main attraction is the large window facing the wine cellar! One more thing! T...

Phone: +49 30 61289992

Address: Paul-Lincke-Ufer 44a, Berlin

Special Jury Prize Germany 2023

A wonderful place nestled by the busy Kreuzberg canal. Sebastian Frank, named Best Chef in Europe 2018, has a very unique approach to his kitchen: He is Austrian and is cooking with his childhood memories! He and his team take on traditional Austrian recipes – he goes as far back as the Austro-Hungarian Empire – and brings those memories to the modern age. For Sebastian, vegetables are equal to meat and fish but be aware; this is not a vegetarian restaurant!

Phone: +49 211 97711737

Address: Weißenburgstraße 19, Düsseldorf

New Generation Bordeaux List Germany, presented by Bordeaux Wines 2023

Located in the friendly neighbourhood of Derendorf in the northern part of Düsseldorf, Rocaille is a café, wine bar and restaurant. They open in the late morning for coffee and pastry and stay open all day. The pastry selection is amazing and the coffee is made with care and attention to detail. Rocaille allows for a coffee into wine type of afternoon… if that is what you are looking for. The food and ambiance are a mix of French, Italian and German. The menu offers charcuterie, roasted rack of lamb, macaroons, breakfast and everything in between, depending on what time of day you arrive. Th...

Phone: +49 221 425954

Address: Ottostraße 72, Köln

Austrian Wine List of the Year Germany, presented by Austrian Wine 2023

Located in one of the hippest districts, Essers Gasthaus is a must when visiting Cologne. They like to describe their kitchen as "good home-style" and you can safely put yourself in their hands; you will always be served the right wine with your meal! The formidable gastro couple Andreas Esser (from Cologne) and Iris Giessauf (the real boss from Steiermark) pay great attention to the quality and origin of their products, and they know many of the producers personally from working with them for years.

Phone: +49 40 53630085

Address: Weidenallee 20, Hamburg

Medium-Sized List of the Year Germany 2023

Witwenball is a wine restaurant located in the stylish alternative neighbourhood of Eimsbüttel. The owners, Julia and Axel Bode, have a fantastic sense of style; the interior is relaxed and bold, featuring fun wallpaper, plush blue and orange velvet chairs, walls of wine and a lovely bar in the middle of the dining room. The location is a local hangout, with neighbourhood folks having dinner or a glass of wine. This is a place where the guests on the terrace know the people that are walking by, and people stop for a chat. It is part of the community feeling in this neighbourhood. Witwenball...