Brat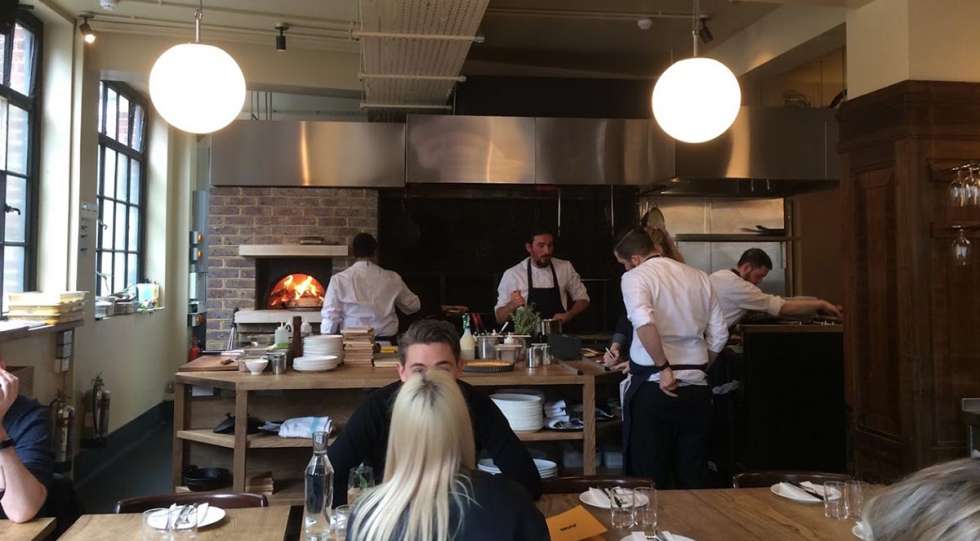 Brat Wine List
About Brat
New and rightfully popular Basque-inspired, wood-fired grill restaurant on the first floor above Smoking Goat (an equally excellent but separate entity – and Thai). Housed in a decommissioned East end strip club, it looks more like a smart old man's London pub with wood panels and original features. Wine is obviously a focus – empty bottles sit above the front door and line the corridor to the stairs. The specialty is of course Turbot (Brat) alongside quality cuts of meat, whole game birds and clean, superlatively sourced sides – all simply but expertly cooked.
About the Brat Wine List
The wine list doesn't disappoint, as you would expect having been compiled by Team Noble Rot. After Grower Champagne and an artisan Prosecco the list is divided into three sections – Easy Drinkers, The Classics and Off The Beaten Track, with around 20 of both red and white in each. There's a handful of bottles if you want to splurge and a decent range of sherries and other oxidative styles.
More recommendations
Brat in Shoreditch is my favourite new restaurant in London. Tomos Parry's food is brilliant (he got a Michelin star at the first time of asking), marrying Basque ideas and techniques with the best produce from around Europe. Not only that, but we work closely with him on their wine programme, so I can be sure there is always plenty that I want to drink whenever I'm there!
Star Wine List Of The Year
Brat other awards