Lyle's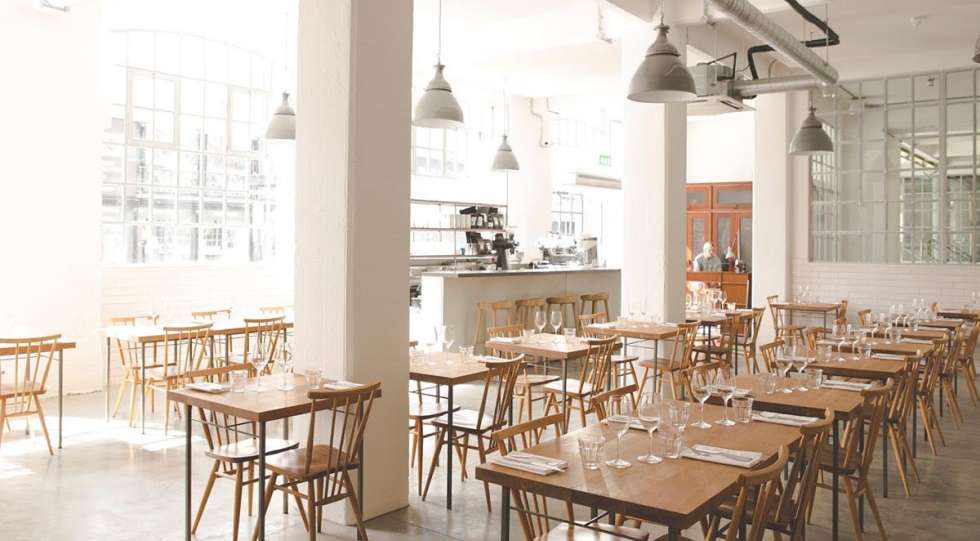 Lyle's Wine List
About Lyle's
Lyle's is a stylish 'new British' restaurant in Shoreditch, on the London City fringes. Housed in a converted factory that's also home to a top ad agency, the room is a simple, clean and flooded with light toward the obviously high spec yet unshowy open kitchen. It has a functional but sleek interior (Ercol chairs, natural wood tables) with nothing unnecessary in sight, creating a calm space and puts the focus on the food and wine.
About the Lyle's Wine List
The wine list is compact – a page of each red and white – and has a natural focus and hand-picked feel. Mostly French (it's Jura, Loire, Auvergne over Cru Classé Bordeaux) with the odd bottle from elsewhere in Europe and cult New World natural producers. The list reflects the elegant, highly seasonal, precisely cooked food. There's a short tasting menu only in the evening and al la carte sharing dishes at lunch. They take tea and particularly coffee seriously too, knocking out peerlessly consistent espresso and pour over from expertly sourced beans, brewed with all the best kit.
BYO
Lyle's awards