The Chedi Andermatt has the best wine list in Switzerland 2021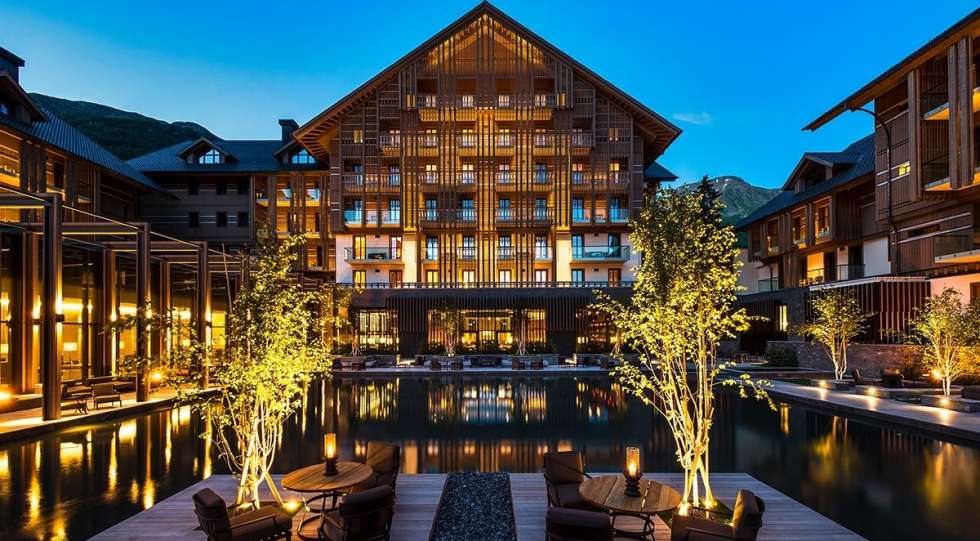 The Chedi Andermatt won the prestigious Grand Prix category in the first ever Star Wine List of the Year Switzerland on 12 April. The category recognizes the best wine list overall and is presented by Austrian Wine.
"This list has the best sake selection in all of Europe. But of course, in this category we're looking for a list that covers all the aspects – width, depth, originality, vintages and value – and this one delivers on every aspect. If you love classics like Champagne, Bordeaux, Burgundy, Italy, Spain and Portugal, you can find it all, but it also has some more trendy, up and coming, countries like Hungary, Slovenia and Greece. A very complete list," says jury member Raimonds Tomsons.
Moritz Dresing, Head Sommelier at The Chedi Andermatt, says he's "speechless to win this category":
"It feels incredible to receive the award! I am speechless. It´s great to see when all the hard work of the whole team pays off and is recognized by such great judges. We will raise a glass together in the hotel to celebrate the award. I want to thank all our staff members and our great suppliers who are helping us all the time to improve our wine list," he says.
What's the philosophy behind your winning wine list?
"Here at the Chedi Andermatt we have quite a classic wine list. We have a strong focus on Burgundy, Champagne, Tuscany and of course Switzerland, but we are always eager to showcase smaller regions and lesser-known grape varieties as well. It is important for us to create a list that is both fun and easy to read."
What's your opinion about the wine scene in Switzerland in general, and about the other contestants in particular?
"The wine scene is incredibly vast here in Switzerland. You can find every type or style of wine and beverage. I can see a trend where we are going towards smaller producers and regionality. Same for organic/biodynamic wines. There were so many impressive wine lists competing in this award, with such great diversity, so we are very happy being a nose length ahead. That makes me feel even more honored we won the award."
The Chedi Andermatt is now qualified for the Global Final of Star Wine List of the Year on 31 May.
The silver medalists in the Grand Prix category were:
• Cheval Blanc, Les Trois Rois
• Einstein
• Maison Manesse
• Restaurant au Premier at Hotel Ochsen
• Restaurant Anne-Sophie Pic
• Wystube Isebähnli

JURY
The jury for the event had four members from of our international top sommelier panel:
Arvid Rosengren, 2016 Best Sommelier of the World
Pascaline Lepeltier, 2018 Best Sommelier of France
Raimonds Tomsons, 2017 Best Sommelier of Europe
Paz Levinson, Best Sommelier of Argentina and the Americas

And as local wine professionals:
Benny Epstein, Gastro Journal's editor, Zurich
Réza Nahaboo, 2016 Best Sommelier of Switzerland, Montreux

Interested in how we judge Star Wine List of the Year? Read this article!
Published 12-April-2021
News
Premium: Search more than 2000 wine lists in 35+ countries. Download an unlimited number of wine lists.