Alter Torkel wins Special Jury Prize in Switzerland 2021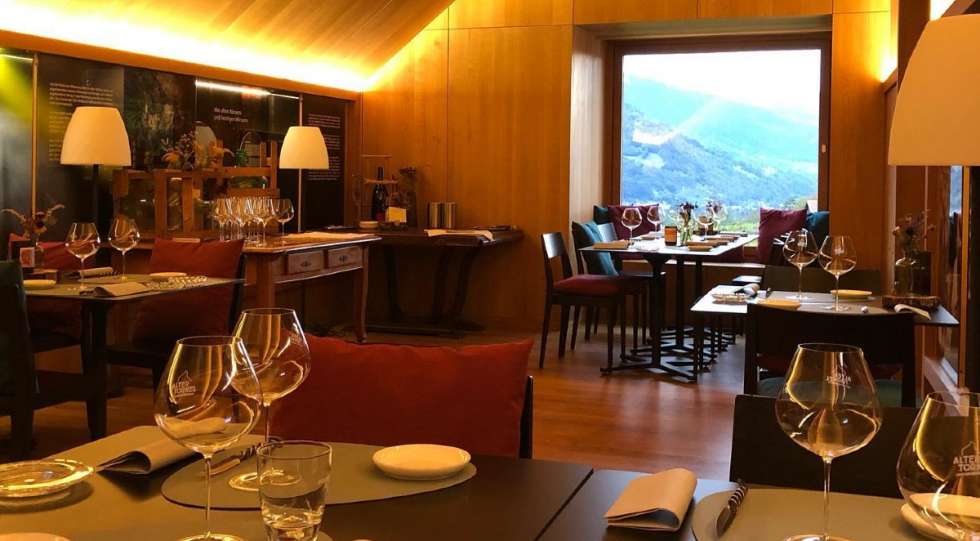 Alter Torkel was awarded the Special Jury Prize in the first ever Star Wine List of the Year Switzerland that was held on 12 April, presented in partnership with Austrian Wine. The category recognizes a venue that has done something extra with their wine list, such as the direction, the style or the value.
"This is a very unique and original project. They have wines from almost every producer in the area on the list, also with some very old bottles and special releases. Oliver Friedrich has made himself a great ambassador for this top wine region, and you can feel his passion in his work", says local jury member Benny Epstein, Gastro Journal's editor, about the winning wine list.
Alter Torkel's sommelier and owner Oliver Friedrich says:
"We didn't expect this at all, thank you very much. I'm actually from Germany and moved to Switzerland 16 years ago, and when I first tasted the wines from this region I was blown away. I also really love perfectly aged wines, so I have around ten vintages from each winery."
Alter Torkel is now qualified for the Global Final of Star Wine List of the Year on 31 May.
The silver medalists in the Special Jury Category were:
• Château de Villa
• Glion/Le Bellevue
• Osteria della Bottega

JURY
The jury for the event had four members from of our international top sommelier panel:
Arvid Rosengren, 2016 Best Sommelier of the World
Pascaline Lepeltier, 2018 Best Sommelier of France
Raimonds Tomsons, 2017 Best Sommelier of Europe
Paz Levinson, Best Sommelier of Argentina and the Americas

And as local wine professionals:
Benny Epstein, Gastro Journal's editor, Zurich
Réza Nahaboo, 2016 Best Sommelier of Switzerland, Montreux

Interested in how we judge Star Wine List of the Year? Read this article!
Published 12-April-2021
News
Premium: Search more than 2000 wine lists in 35+ countries. Download an unlimited number of wine lists.