Restaurant Anne-Sophie Pic wins by the glass category in Switzerland 2021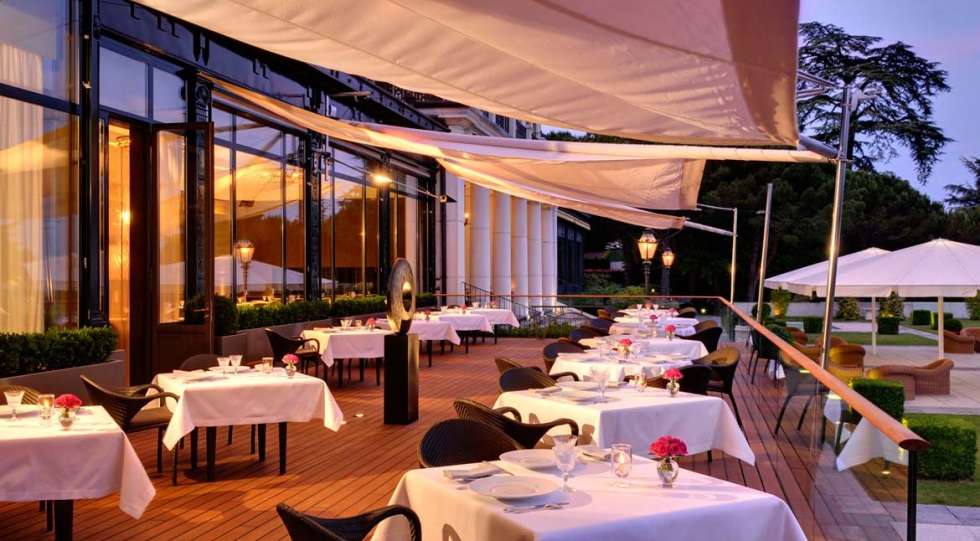 Restaurant Anne-Sophie Pic has the best by the glass list in Switzerland. The restaurant was awarded the gold medal in the By The Glass category in the first ever Star Wine List of the Year Switzerland on 12 April. The award is presented in partnership with Austrian Wine.
"It is a great list indeed. Starting with champagne, you have by the glass options not only for grower champagne, but also big houses like Krug. When it comes to reds and whites, there is a nice mix between classics and wines off the beaten track. Older vintages, fine wines, fun wines. The list also has a nice selection of fortified wine as well as sake, beer and non-alcoholic fruit wine," says jury member Raimonds Tomsons about the winning list.
Chef Sommelier Dorianne Neimard says that the philosophy behind the restaurant's by the glass selection is to be able to offer a lot:
"We don't want to leave anyone aside, everyone should get their perfect wine for their dish, with different styles and price levels. It's nice that we have a big ageing cellar, we're buying Bordeaux en primeur every year and we have a lot of mature wines in our cellar," she says.
Restaurant Anne-Sophie Pic is now qualified for the Global Final of Star Wine List of the Year on 31 May.
Here are the silver medalists in the by the glass category:
• Chez Bacchus
• Jack's Brasserie
• Restaurant Le Chat Botté, at Hotel Beau Rivage
• The Chedi Andermatt
• The Restaurant at The Dolder Grand

JURY
The jury for the event had four members from of our international top sommelier panel:
Arvid Rosengren, 2016 Best Sommelier of the World
Pascaline Lepeltier, 2018 Best Sommelier of France
Raimonds Tomsons, 2017 Best Sommelier of Europe
Paz Levinson, Best Sommelier of Argentina and the Americas

And as local wine professionals:
Benny Epstein, Gastro Journal's editor, Zurich
Réza Nahaboo, 2016 Best Sommelier of Switzerland, Montreux

Interested in how we judge Star Wine List of the Year? Read this article!
Published 12-April-2021
News
Premium: Search more than 2000 wine lists in 35+ countries. Download an unlimited number of wine lists.