FYN Restaurant
Restaurant
Cape Town, South Africa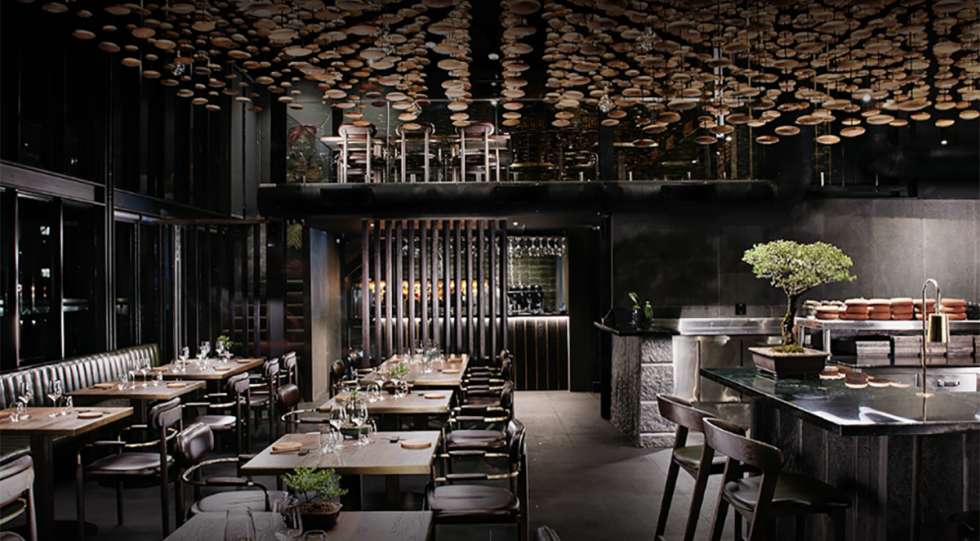 FYN Restaurant Wine List
About FYN Restaurant
FYN Restaurant is a modern and edgy space located on the 5th floor of a building located on Parliament Street in the Central Business District. The outside street is not giving much away of the inside, it's borderline dodgy, but that just adds to the contrast. Once you come up through the elevator you end up in a ​super-refined restaurant with lots of dark colours, polished stone counters, sleek wooden tables, interesting wooden objects floating around everywhere and really, really great lighting. It is a beautiful spot with great views overlooking Cape Town's inner city. The cuisine is Asian and they offer two menus, a long one or a really long one. This is an allnighter, not a quick glass of wine on the go.
About the FYN Restaurant Wine List
The list is smart, creative and well curated to fit the establishment and is definitely premium in its overall offering. Sake features to a large degree and there is an interesting selection of back vintages of wines such a Vilafonte and Morgenster. They also have a really great pouring selection and offers both local and international wines by the glass with the help of Coravin.
BYO
Yes, one bottle allowed for every fourth person.
Great for
More recommendations
The venue itself is sort of hard to find the first time and after a short escalator ride to the fifth floor you all of a sudden realise the view the birds have in the inner city. This is a spot to enjoy the view of lights at night.
Star Wine List Of The Year