Culture Wine Bar won Best Medium-Sized List in South Africa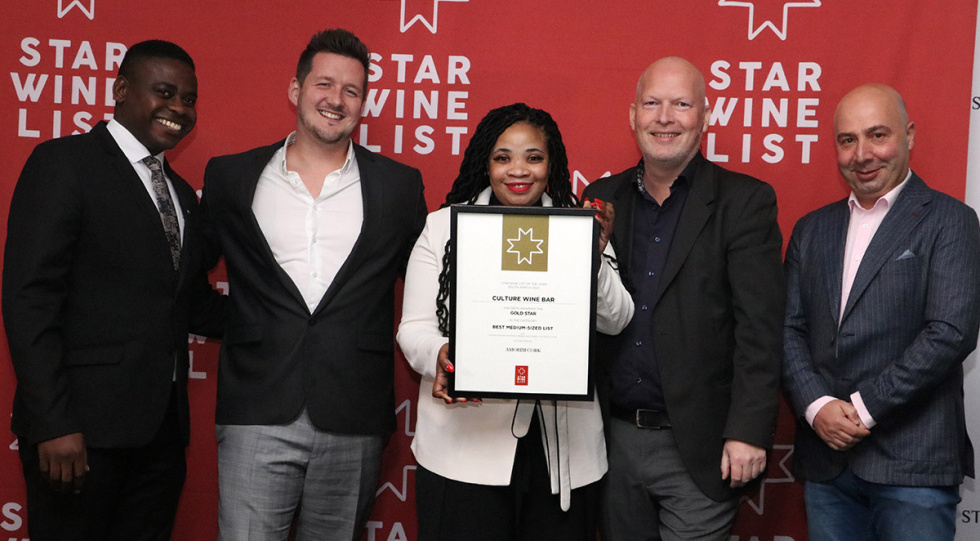 Culture Wine Bar in Cape Town won three Gold Stars when Star Wine List of the Year South Africa was celebrated on 16 September, including Best Medium-Sized List. The category recognizes the best wine list with 200-600 references and was presented by Amorim Cork.
"Superb list paying great tribute to South African wines and wines from the rest of the world. Featuring some of the wines in two different ways - by grapes and by style - is clever and super consumer-friendly. The list is clear, easy to read and offers a great selection of wines for all palates. Exciting selection of older vintages and large bottles. A beautiful list that will enthuse all wine lovers," says jury member Julie Dupouy-Young about the winning list.
Culture Wine Bar, Caroline Ngwenya, Wine Steward:
"We are very honoured to be awarded in this category for the second year. It's something we work for every day so we are honoured to get this recognition."
South Africa was our first stop on our 2023-2024 International tour, and this is the second time we are running it in South Africa. The event was held at the Best Sommelier of South Africa event in Stellenbosch.
The silver medalists in this category were:
Capito, Pretoria
FYN Restaurant, Cape Town
Ivory Manor Boutique Hotel, Pretoria
La Colombe, Constantia
Marble Restaurant, Johannesburg
Signature Restaurant Sandton, Johannesburg
Signature Restaurant Umhlanga, Durban

The jury was filled with sommelier champions, including two world sommelier champions:

• Marc Almert, ASI Best Sommelier of the World 2019
• Julie Dupouy-Young, Several times Best Sommelier of Ireland
• Tawanda Marume, Best Sommelier of Zimbabwe
• Raimonds Tomsons, ASI Best Sommelier of the World 2023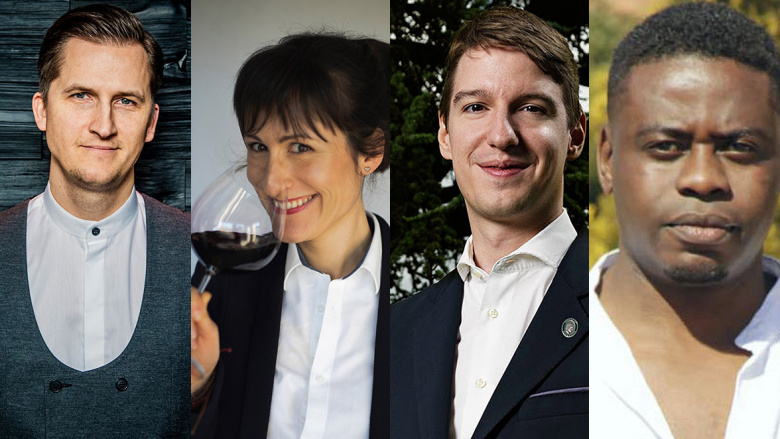 The criteria for the jury was straightforward but not simple: Vote for the most exciting wine list representing the category.
Culture Wine Bar will now qualify for our International Final in June 2024, where they will face off with the category winners from other countries and continents.
Read about the terms and how Star Wine List judges the wine lists here.
Premium: Search more than 2000 wine lists in 35+ countries. Download an unlimited number of wine lists.
Amorim, the world's leading supplier of cork stoppers and cork products, was founded in Portugal in 1870. The ethos of tradition and the values of a family business remain the cornerstones of a company committed to excellence and innovation, supported by modern scientific research and a continual drive to ensuring products of supreme quality.