Jean Vincent Ridon Best Sommelier of South Africa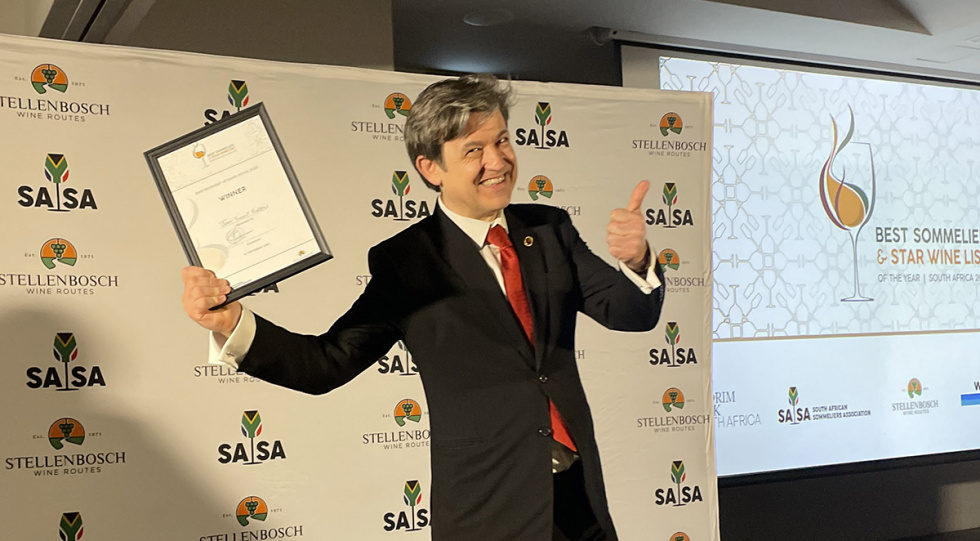 French-born sommelier Jean Vincent Ridon won the Best Sommelier of South Africa 2023 on 16 September in Stellenbosch - after having tried three times before.
"I am just so happy right now," he said after winning.
The final included JV Ridon, Laurie Cooper and Tapiwa Jamu after a tough semifinal with tasks such as blind tasting beers and serving wine correctly from a can. In the final - besides service of wines and cocktails and the customary blind tasting, a task was to explain what inspired them to be sommelier. The veteran competitor Jean Vincent Ridon pulled down laughs for the showmanship on stage, including apologising to any vegan people in the crowd.
In the end, Jean Vincent Ridon stood as winner at his fourth attempt to win the title. The event was held at the Hazendal Estate and Star Wine List of the Year South Africa was held as part of the day's program.
Premium: Search more than 2000 wine lists in 35+ countries. Download an unlimited number of wine lists.