La Colombe
Restaurant
Cape Town, South Africa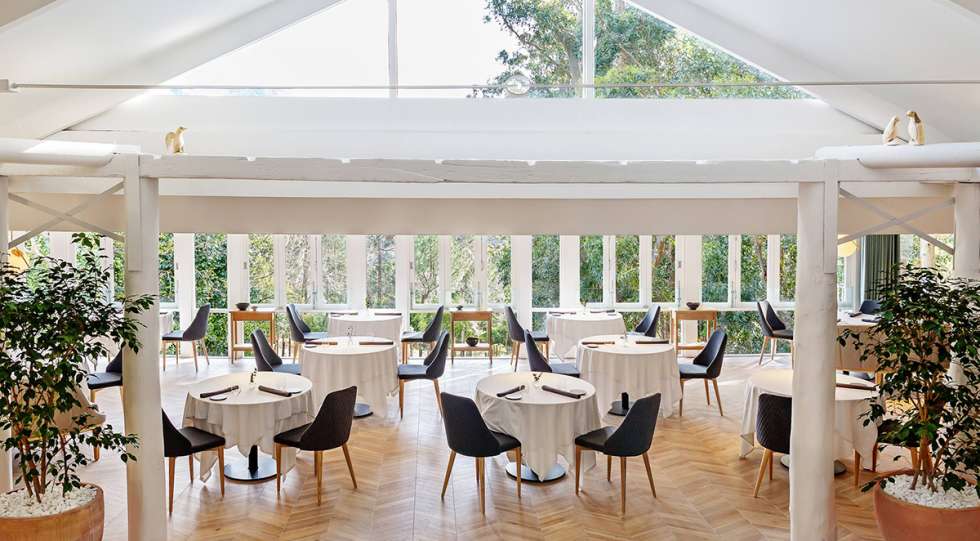 About La Colombe
La Colombe is South African fine dining at its best with white table cloths, a horde of service staff, refined detail everywhere and set on the mountain side surrounded by a forest of blue gum trees on Silvermist Wine Estate at the end of a steep and winding road leading up from the top of Constantia Nek. This is terrain that reassures 4x4 drivers that they made the right vehicle choice, don't try to walk it up. The food and service is top notch and the wine service is quirky, showing confidence and personality. You will always have a good time here.
About the La Colombe Wine List
The wine list at La Colombe is a pretty, handwritten and evolving leatherbound wine bible with about 500 different wines that continuously change. The selection of international wines complement the local selection where the focus clearly lay, it is in fact so local that even the sommelier has his own wine on the list!
BYO
Yes, one bottle allowed for every fourth person.
Great for
More recommendations
La Colombe is situated almost at the top of Table Mountain, but the view is not that of vast distances but rather that of a close proximity forest. It is a special place indeed.