6 great wine bars and wine restaurants in Stellenbosch 2022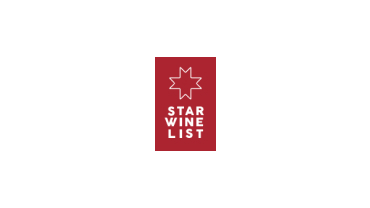 Looking for the best wine bars and wine restuarants in Stellenbosch, South Africa? Here Star Wine List's ambassador, sommelier Barry Scholfield, has selected his favourite wine spots in the city. Check out the guide!
Address: 19 Lanzerac Road, Karindal, Stellenbosch

Best Short List of the Year South Africa 2022

The Taphuis is situated on the historic Lanzerac wine estate, referred to by some as the birthplace of Pinotage. With spectacular views of the surrounding mountain ranges and giant oak trees, the Taphuis feels like walking into the best kind of old-world pub. Warm, cozy, and inviting with dark wood finishes paired with an extensive wine collection and well-trained staff.

Phone: +27 21 883 8312

Address: Bosman's Crossing, 7 Distillery Road, Stellenbosch

Find yourself in your home away from home with an authentic owner-run trattoria, wine, and grappa bar boasting some of the best freshly made pastas and classic Italian fare paired with a selection of their own Dalla Cia wines grappas.

Phone: +27 61 545 1465

Address: Corner of Dorp and, Bird Street, Stellenbosch

Contemporary, wholesome good value European-inspired cuisine paired with a very well thought out, diverse yet concise selection of locally sourced wines. Owned and operated by husband and wife team Alex and Ella Rykhaart. It is situated streetside in the heart of historic Stellenbosch, perfectly located for wine-filled lunches while watching the world go by.

Phone: +27 82 569 8958

Address: 84 Dorp Street, Stellenbosch Central, Stellenbosch

Named after the renowned chef Bertus Bason and his wife Marli's pets – a pig called Spek and a dog called Bone. This tiny local hangout is accessed via a small alley behind the legendary Oom Samie se Winkel that opens into an intimate courtyard centered around an enormous trumpet tree. The menu consists of a small selection of tapas-style dishes with an ever-changing wine list focusing on the smaller independent producers of the Cape.

Address: Corner of Ryneveld Street &, Van Riebeeck Street, Stellenbosch Central, Stellenbosch

Best Short List of the Year South Africa 2022

Situated in a historic 18th-century Cape Dutch building, Simon Wine Emporium offers a choice of over 100 wines from the Stellenbosch Wine Routes members with deep dives into the sub-regions of this prestigious South African wine region. The list consists of the most dominant cultivars grown in our Winelands with a strong emphasis on 'old vine' wines in collaboration with the Old Vine Project.

Phone: +27 82 555 2332

Address: 13 Ryneveld Street, Stellenbosch

The Wine Glass is located in the heart of Stellenbosch and has an extensive wine list boasting over 150 wines, 130 of which are available by the glass, divided into "horizontal" tasting flights, by varietal, in current vintages. Allowing for a wonderfully informative learning experience.