Rykaarts
Restaurant
Stellenbosch, South Africa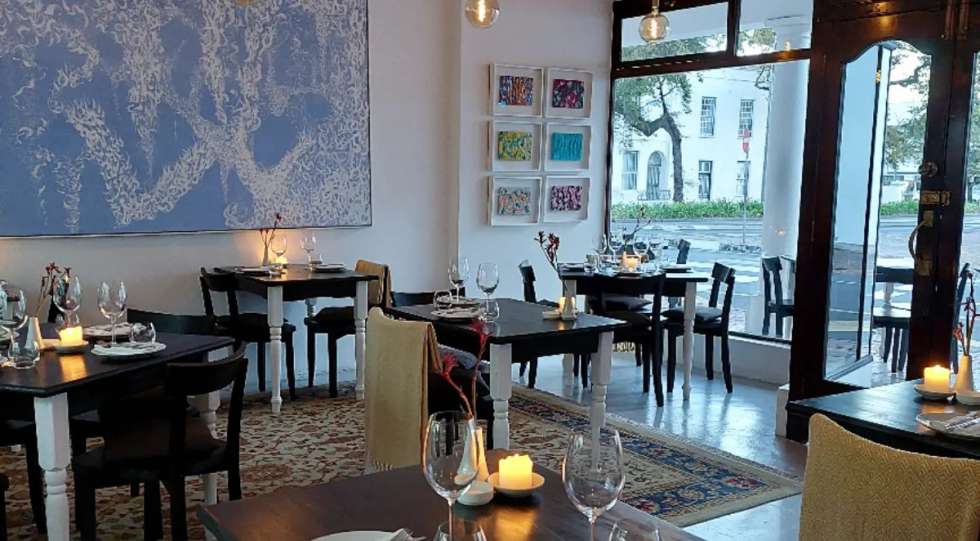 Rykaarts Wine List
About Rykaarts
Rykaarts is a cozy eatery in the heart of Stellenbosch, with a hand-picked wine list that's longer than the scrumptious food menu. A place where every ingredient is locally sourced, this open-kitchen restaurant is turning out food packed full of flavor, like the Lamb Sweetbreads with Gremolata, the tender Impala Loin in Blackberry, and the Cauliflower with Harissa and Dill. Chef Alex Rykaart has been a pillar of the Stellenbosch wine and food scene for years. Previously he worked at the famed Vine Bistro at Glenelly Estate, whose wines are represented on the list.
The well-thought-out wine list not only has something for everyone, but will also not break the bank. It offers a wide range, from allocation wines and single vineyard selections to South African staples like Naudè, Longridge, and of course, Sadie Family Wines. Ella Rykaart hails from the Hamilton Russell family, so you can be sure to find their coveted Chardonnay and Pinot Noir, along with the Ashbourne Pinotage. Seating is very limited, so be sure to make a reservation.
Rykaarts Food Menu
More recommendations
Contemporary, wholesome good value European-inspired cuisine paired with a very well thought out, diverse yet concise selection of locally sourced wines. Owned and operated by husband and wife team Alex and Ella Rykhaart. It is situated streetside in the heart of historic Stellenbosch, perfectly located for wine-filled lunches while watching the world go by.