"The wine bar scene in Cape Town is blossoming"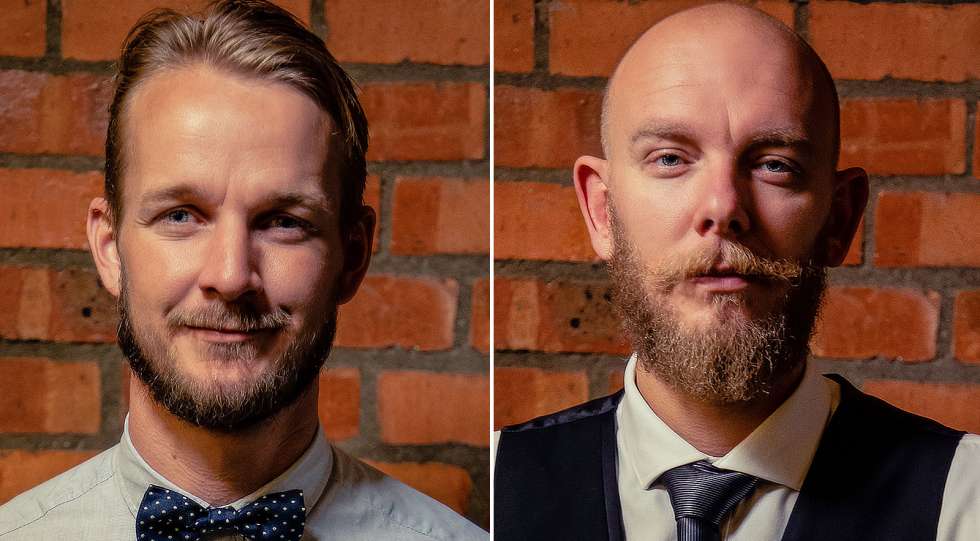 Top sommeliers Joakim Blackadder Immenkamp and Barry Scholfield, Star Wine List's ambassadors in South Africa, have decades of experience from the local wine scene between them.
"I think we are at the early stages of a wave of new exciting entities when it comes to wine bars in Cape Town. The local market is more exploring than ever before, and there is a never-ending stream of new and small producers with unique wines there to supply their curiosity," says Blackadder Immenkamp.
Both Barry Scholfield and Joakim Blackadder Immenkamp are board members of the South African Sommelier Association, and also partners of Somm Hospitality Enterprises, a Stellenbosch-based company that educates, engages and consults within the hospitality industry.
When it comes to Cape Town as a wine city, they both describe it as a city in progress.
"The increase in small scale independent winemakers has seen the industry fragment and diversify quite a bit. This has paved the way for engaging younger wine drinkers and has curated a loyal following but simultaneously polarized the industry somewhat. If nothing else, we are evolving, and we are having a conversation about wine. Today the wine scene in Cape Town is blossoming," says Scholfield.
Joakim Blackadder Immenkamp was born and raised in Sweden but moved to South Africa in 2008. During the years that's passed since then, the wine scene in Cape Town has gradually evolved across many different segments, he says.
"The styles of wine produced have changed with more natural wines and skin contact on whites becoming more common and overt wood use is thankfully dropping. Also, a plethora of young winemakers are returning to South Africa after working and learning overseas and are now starting their own brands with leased vineyards."
Cinsault, Grenache and lighter styles of Pinotage. Chill it and smash it!
Today, Joakim says, the industry has plenty of small and independent restaurants that are actively working on sourcing wines that are better suited, better curated and a bit edgy, instead of being a replica of the restaurant next door with its supplier-bought wine list. The downside is that few places have staff with real wine training on the floor, beyond the basics of waitering, and many still serve great wines in thick-stemmed, chunky and cheap glassware and at "African room temperature" for the reds.
"This problem will most likely be gone within two or three years as most of them will either adapt and evolve or close down if they don't."
Which are the biggest wine trends in Cape Town right now?
Barry Scholfield (BS): "Light reds, like Cinsault, Grenache and lighter styles of Pinotage. Chill it and smash it!"
Joakim Blackadder Immenkamp (JBI): "Natural wines with partial skin contact on whites, the revival of old styles of reds using cinsault as a blending partner with cabernet sauvignon. Cinsault as a whole is seeing a lot of attention and is used to make both serious wines as well as juicy, unwooded low extracted reds that can be enjoyed in the same vintage or the following. Preservation of old vineyards and wines made from them, lead by the Old Vine Project who certifies vineyards at the age of 35 and above. Less wood use."
Which are the biggest trends when it comes to wine bars?
JBI: "Working with small and new local producers, the international wines are still to gain entry into the wine bar scene. As an example, our own wine bar in Somerset West, Somm's Local on Bright Street, is focusing on the producers in the Helderberg basin. 'Local is Lekker' as they say."
Describe the wine interest amongst the domestic consumers?
JBI: "Amongst many consumers, wine is still a commodity, and it can even be seen as pretentious to talk about wine in any other form than that. There is certainly a curiosity though and a keen interest from people that are into the lifestyle and enjoyment segments. There is still some evolution to be seen in this regard, but we now have wine festivals not only in the winelands and inner city but also in the townships."
How do you think Cape Town will evolve as a wine city in the upcoming years?
BS: "Ten years ago hardly anybody in this country new what a sommelier was. Today a wine bar dedicated to natural wine can thrive so well that they open a second outlet. I can't imagine where we will be in another ten years time!"
Finally, where do you personally go for a glass of wine on a night off?
BS: "I run a wine bar, I don't get many nights off, and most of them are spent with mates at my own spot anyway. If I was to dedicate an off day to wine, I want quiet, a view and sunshine. Healy's Deli on Old Sir Lowry's Pass Road outside Somerset West. Epic."
JBI: "If I'm in Cape Town and keen for a glass or two I really enjoy going to Publik Wine Bar since there is always something fun open to taste that I haven't tried before. If I'm going out and want to drink wine by the bottle, it will be Aubergine or Ellerman House; both have incredible lists with aged wines that are peak-drinking."